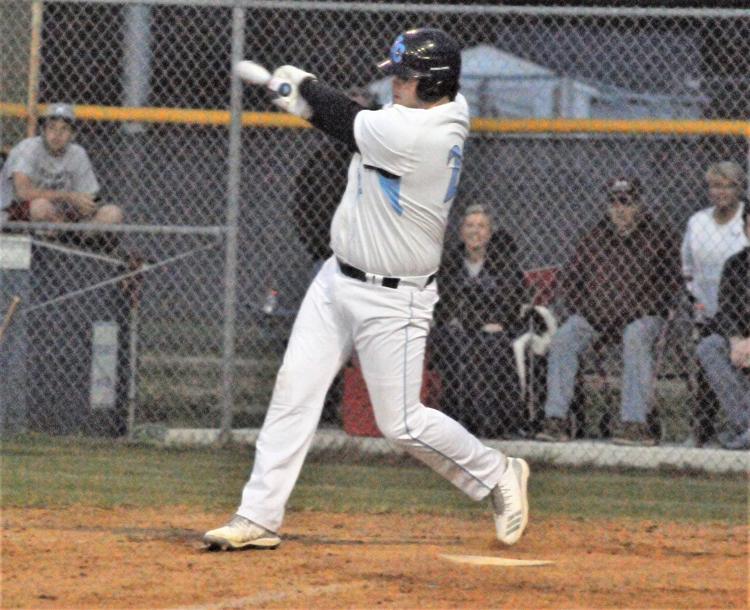 BAYBORO — The East Carteret baseball team bounced back from an opening-game defeat with a 7-1 win over Pamlico.
The Mariners evened their mark to 1-1 thanks to a solid outing from Donald Garner.
The junior righty went the distance, giving up one run (none earned) on six hits. He struck five and walked none. Garner was also strong at the plate, going 2-for-3 with a RBI.
Thomas Wallace was perfect at the dish, going 3-for-3 with a RBI and run.
Jacob Nelson went 1-for-2 with a RBI and run, while Bennie Brooks and Grant Nelson each went 1-for-4 with Brooks adding two RBIs and a run and Nelson scoring a run.
The Mariners had four steals with Tyler Williford nabbing half of those.
Pamlico (1-4) was led at the plate by Dylan Potter who went 2-for-3. Dylan Smith was the losing pitcher for the Hurricanes, logging 4 1/3 innings with six strikeouts and three walks.
East's next game is tentatively scheduled after April 6 when the N.C. High School Athletic Association is set to lift the suspension of spring games due to the coronavirus pandemic.
Here are results of the game:
VARSITY BASEBALL
Team                                     R   H  E
E. Carteret…220   120  0   -    7    8  0
Pamlico……...000   000  1   -    1    6  0  
WP - Garner
LP - Smith
E. Carteret leading hitters: Wallace 3-3 (2B), RBI, run;Garner 2-3, RBI;J. Nelson 1-2, RBI, run;Brooks 1-4, 2 RBI, run;G. Nelson 1-4, RBI, run.
Pamlico leading hitters: Potter 2-3; Miller 1-2; Sawyer 1-3; Peed 1-3; Smith 1-3.