MOREHEAD CITY — North Carolina has launched a statewide wastewater monitoring network that is tracking COVID-19 trends through the use of wastewater sampling, and a local research lab is playing a key role in the effort.
The N.C. Department of Health and Human Services announced May 21 it expanded the state's COVID-19 tracking dashboard to include a new metric – wastewater monitoring. Since January 2021, NCDHHS said it has been testing wastewater samples to look for SARS-CoV-2, the virus that causes COVID-19, as part of the U.S. Centers for Disease Control's newly introduced National Wastewater Surveillance System.
The statewide program, known as the N.C. Wastewater Monitoring Network, is a collaborative effort between wastewater utilities, public health departments and researchers, including the University of North Carolina Institute of Marine Sciences' Dr. Rachel Noble.
Based in Morehead City, Dr. Noble heads a microbiology research lab that has a particular focus on water quality. She was awarded nearly $2 millionthrough the N.C. Policy Collaboratory last year to research how monitoring wastewater could be a useful tool in the fight against COVID-19.
Currently, the state is collecting information from 11 wastewater systems involved in the monitoring network, including sites in Beaufort and Newport, as well as in Charlotte, Raleigh, Durham, Greenville, Wilmington and a few other locations. Dr. Noble said her lab is responsible for processing and analyzing all the samples collected from the sites each week.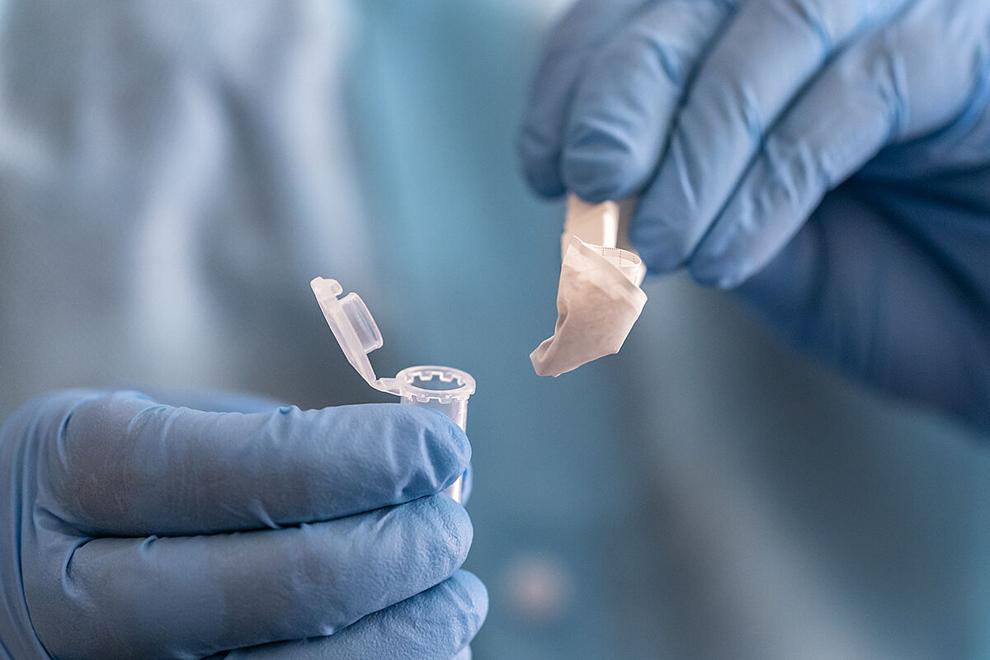 "Those samples make their way across the state the middle of every week and get shipped to my laboratory and we do all of the sample processing," she said. "…We've pushed the envelope a little bit on our ability to process the samples quickly, so we're really trying to get the samples (processed) in a really streamlined way and then report the data out quickly because we think that that's valuable information."
One of the main ways the wastewater data are being used is to track the prevalence of COVID-19 in a community over time. A person infected with COVID-19 sheds the virus in their waste, which can be detected through sampling. As researchers have found, this happens regardless of whether or not the infected person has symptoms or seeks a test confirming their illness.
Used in conjunction with clinical testing information, Dr. Noble said the wastewater data can help show a more complete picture of the spread of COVID-19.
At all 11 sites currently involved in the monitoring program, Dr. Noble said there has been a decrease in the concentration of viral particles recently, in line with state and nationwide trends showing significantly fewer COVID-19 cases now than in early 2021.
"From a very, very general perspective, we're doing a lot better than we were in January," she said. "We're in a plateau. We have a very low amount of virus in our wastewater and we have a very low number of cases being recorded."
That holds true for Beaufort and Newport's wastewater systems, where Dr. Noble said she has seen non-detectable concentrations of the virus since about early April.
"That's not to say that there's not one single person in Beaufort or Newport that is infected, that's to say whatever levels exist in the wastewater system are really, really low and we're not measuring them at the moment," she said.
As pandemic recovery continues, Dr. Noble said the wastewater data will continue to be used to track COVID-19 trends. If a location were to experience a sudden spike of virus in the wastewater, Dr. Noble said public health officials would be able to see it and respond immediately.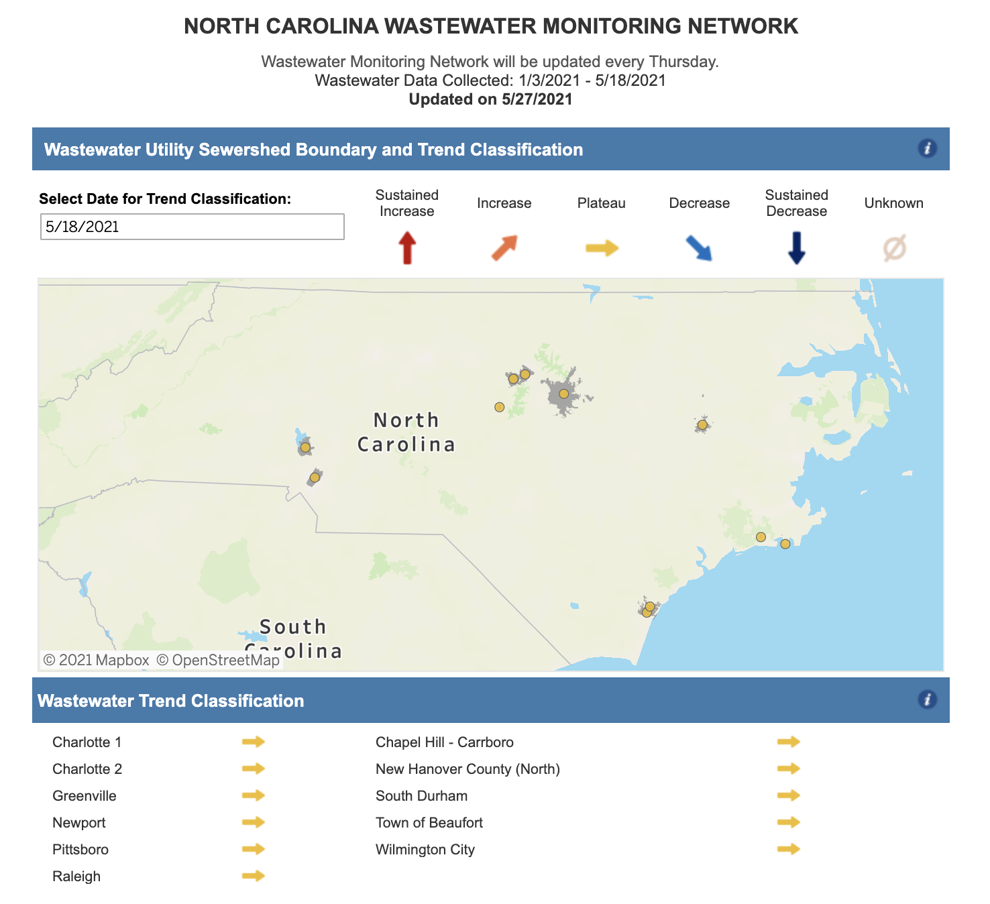 In the next month or so, the state plans to expand the surveillance program from the 11 initial sites to around 20 locations, Dr. Noble said. She noted she thinks one thing that sets North Carolina's program apart from those of other states is that it includes several rural systems rather than just the larger cities.
"We believe that we are actually bringing to the table wastewater analysis from some of the most rural towns that are being represented as part of the national program," she said.    
NCDHHS and Dr. Noble acknowledged limitations of the wastewater surveillance program, like the fact around 40% of North Carolinians use septic systems for wastewater. Additionally, researchers are still investigating exactly how long SARS-CoV-2 shedding occurs and what proportion of people with COVID-19 shed the virus in their waste.
For the foreseeable future, Dr. Noble said she'll focus on building relationships with communities and growing the program to include as many locations as possible. Beyond COVID-19, she hopes to use wastewater monitoring to track other diseases, as well.
"In the future, it's our hope that we're not only going to be working on COVID-19-related things, we want to build a wastewater surveillance system that's useful for all kinds of things, like influenza and potentially other viruses, and use it as a way to give our public health departments valuable information about what is going on in our communities," she said. "Hopefully we'll be able to see that out to fruition in the next year or two."
The COVID-19 wastewater monitoring dashboard, plus more information about the surveillance network, can be found at covid19.ncdhhs.gov/dashboard/wastewater-monitoring.
Contact Elise Clouser at elise@thenewstimes.com; by phone at 252-726-7081 ext. 229; or follow on Twitter @eliseccnt.