MOREHEAD CITY — For 29 years, Arnold Adams touched thousands of students' lives while directing the award-winning East Carteret High School Marching Mariners band.
While his melodious legacy lives on through his students, the popular music director will no longer pick up his baton.  Mr. Adams, 77, died Wednesday at Carteret Health Care in Morehead City.
His funeral service is at 1 p.m. Tuesday at St. Peter's United Methodist Church in Morehead City, followed by interment at Oceanview Cemetery in Beaufort.  The family will receive friends from 6 to 8 p.m. Monday at Munden Funeral Home in Morehead City.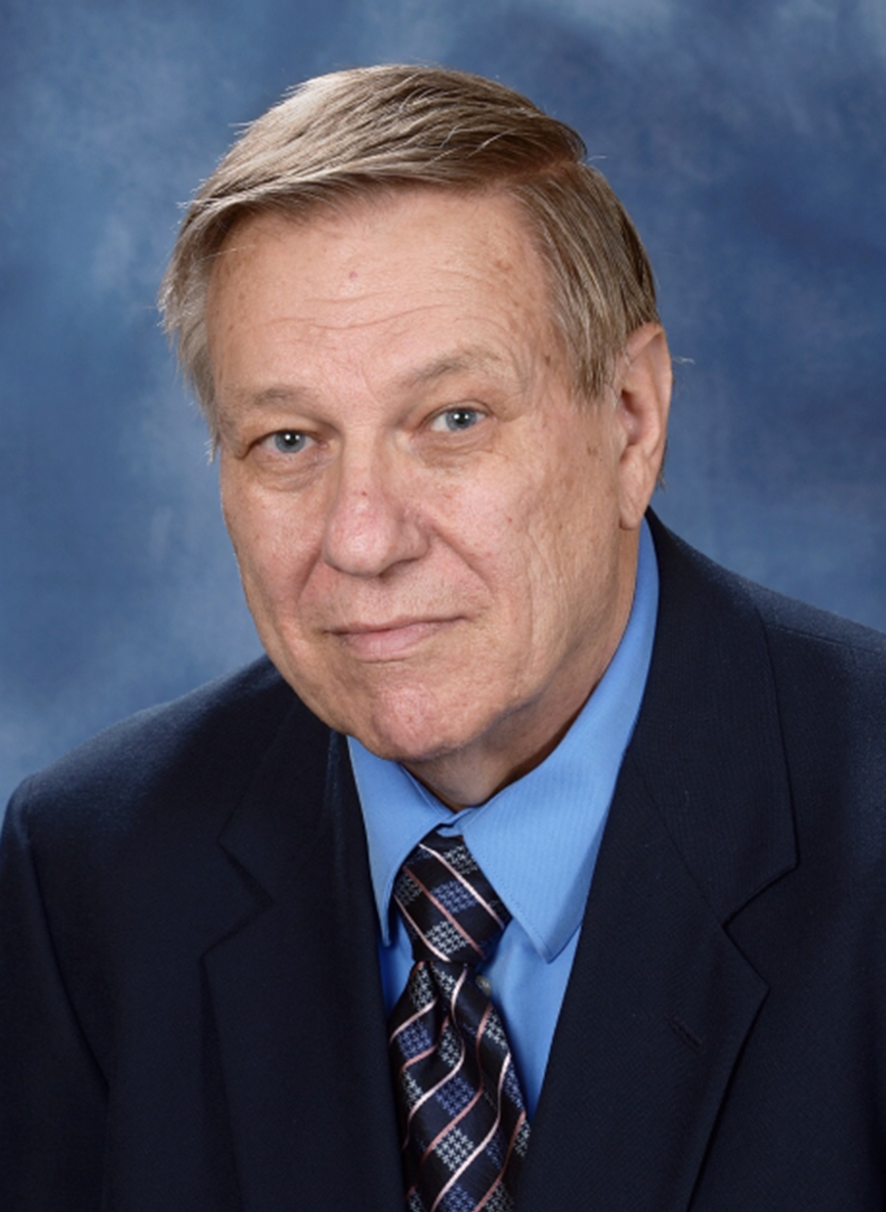 Marching Mariner alumnus Kelly Mayo of Beaufort said the current band will preform a tribute for Mr. Adams during the football game Friday night at ECHS.
Plus, she is organizing a larger tribute to Mr. Adams during the halftime show of the homecoming game on Friday, Oct. 8 at ECHS. She is inviting all of Mr. Adams' former students to join for the special tribute.
"At homecoming we are combining the alumni band members and the current band," she said Friday.
Ms. Mayo added that even if former band members don't feel like they can still play an instrument, they are invited to come stand on the field with the band to show their solidarity for Mr. Adams.
Those who knew Mr. Adams, like former band student Allison Piner Struyk of Beaufort, said his influence inspired a life of service.
"He made me want to serve others and do what I could to improve the community and East Carteret," Ms. Struyk said in a telephone interview Thursday. "I'm now the East Carteret athletic boosters' president. He taught me to continue to serve to improve kids' lives."
Former Marching Mariner drum major Emily Nelson, a 1994 graduate of the school, agreed.
"We have lost our director," she said. "I don't think anyone realizes what East Carteret would have been without Mr. Adams. He and (the late ECHS choir director Ellen Piner) sent out many who are professional musicians and teachers. But more important, he sent out a lot of musically educated people."
Former Carteret County Schools Superintendent Mat Bottoms, who served as West Carteret High School band director while Mr. Adams was at ECHS, agreed the late Mr. Adams did much more than direct a great band.
"In our band world we're not just about growing a band, but about getting students interested in something that will keep them in school and teaching them skills that will stay with them a lifetime," Mr. Bottoms said. "Arnold knew that getting children interested in band and keeping them in would help them develop into wholesome people. He touched these kids' lives in many ways."
Former WCHS band director Craig Everette, who now serves as the school system's arts education director, agreed.
"Never let it be said that one person cannot make a difference in the lives of young people," he said Thursday. "Mr. Adams is a prime example of how one person can inspire young people to be their very best and to accomplish the unthinkable. He did it time after time again."
Mr. Adams took over the ECHS marching band in 1967 when there were only seven students in the program. During his 29-year career with the school, he built an award-winning band that consisted of nearly 200 students.
According to his obituary, "The Marching Mariners appeared at countless parades and competitions both in the county and regionally. Twice the 'Pride of the East,' as the band was called, marched down New York City's 5th Avenue in the Macy's Thanksgiving Day Parade. They also flew to California to participate in Pasadena's New Year's Day Festival of Roses Parade. Invitations to march in England and Hawaii came across Mr. Adams' desk, as well."
Ms. Struyk, a 1999 graduate of ECHS, said she and her three siblings were among those who marched in the Macy's Day Parade in 1995. Both of her parents also made the trip with the band.
"Mr. Adams always made sure students were given every opportunity to raise money for their trips," she said. "My mom and dad made sure all four of us kids signed up for every fundraiser. I don't think any kid was left out of that Macy's parade."
While those are precious memories for Ms. Struyk and her family, she said what has most impacted her is that Mr. Adams never forgot the names and faces of his students as the years passed.
"He cared about each and every child in that program," she said. "Even years later he remembered our names and what instrument we played."
Mr. Adams also shared his talents with his church, St. Peter's United Methodist Church. He served as choir director and hand bell director. In addition, he started and directed a homeschool band at the church for many years and taught piano lessons.
The beloved band director was born Nov.  3, 1943, in Rocky Mount, to the late Arnold and Evelyn Adams, according to his obituary. With his love of music and bands, he obtained his master's degree and went on to pursue his musical career.
Mr. Adams is survived by his wife, Rebecca Davis Adams of the home; daughter, Cyndi Sego and husband Davis of Morehead City; brother, Fred Adams and wife Lois of Linville; and granddaughter, Layla Sego.
Those wanting more information on the tribute can contact Ms. Mayo at 252-269-4986 or at teammayo5@gmail.com.
Contact Cheryl Burke at 252-726-7081, ext. 255; email Cheryl@thenewstimes.com; or follow on Twitter @cherylccnt.