MOREHEAD CITY — Attention all closet cleaning procrastinators, the thrift store operated by The Salvation Army of Carteret is in need of gently used clothing.
"Consumers are purchasing more items than we're getting in," Maj. Aaron Goldfarb with The Salvation Army said Wednesday. "We're still getting donations, but there's not enough of them to keep up with the demand."
The organization needs gently used women's, men's and children's clothing for its Morehead City thrift store.
"If you clean out your closets, please bring your clothing by," he said.
Proceeds from the sale of store items are used to help those in need with rent, utility and food assistance as well as emergency disaster services. As of Oct. 1, The Salvation Army has provided $210,000 in assistance to Carteret County residents.
Maj. Goldfarb said The Salvation Army normally tries to keep at least 1,600 garments on the store floor each day. Prior to being placed on the floor, workers first sort through items.
"We go through each piece of clothing, and if it's good quality we put it on the floor," he said. "Once it's on the floor, we leave it at full price for three weeks, then the fourth week it's sold at 50 percent. The items that aren't sold at the end of the fourth week are pulled off the floor and are sold to a textile distributor. We get 8 cents to 15 cents per pound."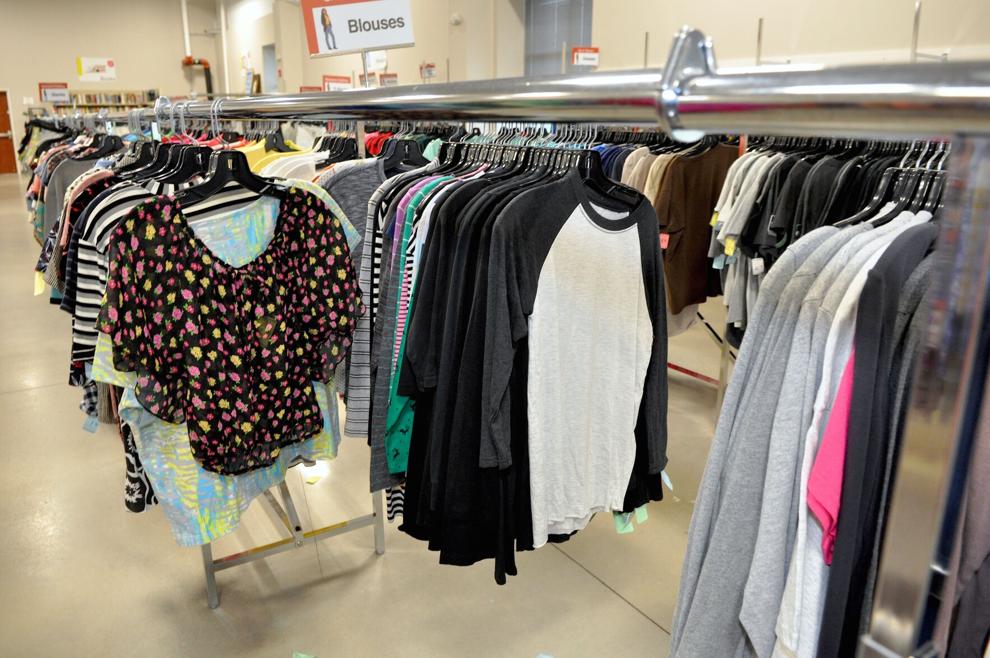 It takes a lot of personnel to manage the normally large amount of clothing that comes into the store, as well as employees who drive a truck to pick up larger items, such as furniture.
Maj. Goldfarb said another obstacle he is facing is a shortage of employees.
"When we have a full staff, we have a truck that goes around and picks up items. Right now we have openings for three cashiers, two store helpers and a truck helper. It makes it difficult to operate and we can't get anybody to apply," he said. "The positions are good paying positions. We even have a maintenance position open for 40 hours a week."
He said if they don't get some of the positions filled and if clothing donations don't pick up, he may be forced to cut back store hours.
The thrift store is currently open from 9 a.m. to 5 p.m. Monday through Saturday.
"We'd like to continue to be open six days a week," he said.
Those wanting to donate clothing can drop off items from 8:30 a.m. to 4:30 p.m. Monday through Saturday at the drop-off center attached to the thrift store at 2800 Bridges St.
Contact Cheryl Burke at 252-726-7081, ext. 255; email Cheryl@thenewstimes.com; or follow on Twitter @cherylccnt