NEWPORT — A Piedmont Natural Gas pipeline cleaning project set to begin Wednesday may result in periodic controlled burns off Highway 70 near Brandywine Bay.
The project will take place at 5871 Highway 70, beside B&B Outdoor Power, and is scheduled to last through Thursday. According to an email from Forest Sidbury, president of Pender Land Improvements, no work is scheduled to occur Saturday or Sunday, Aug. 8 and 9. The email was sent to local fire and emergency officials to notify them of the upcoming project.
Mr. Sidbury's company is supplying the operation with a 300-gallon tank and pump fire engine and two North Carolina-certified firefighters to stand by on site each day. He said it is sometimes necessary to conduct controlled burning of natural gas, known as flaring, to carry out the project.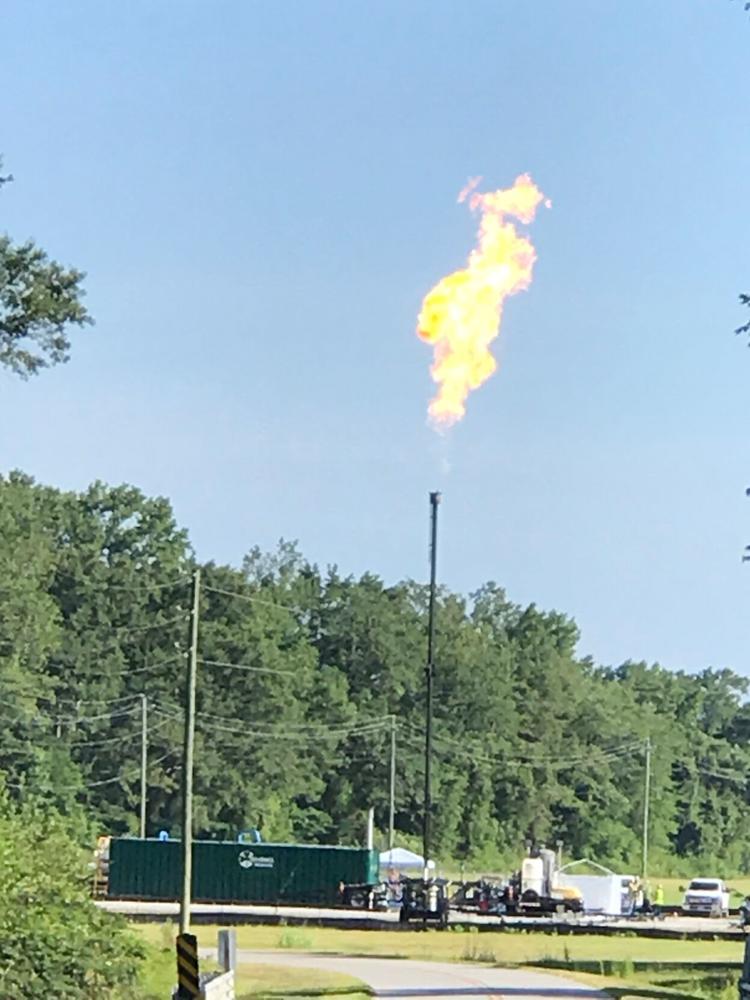 "Sometimes, it is not necessary for the contractor to 'flare' to complete their objectives but we always like to be prepared just in case," he wrote.
In case flaring is necessary, Mr. Sidbury laid out the protocol in place for informing the nearby Newport Fire Department and Morehead Fire Station No. 3 of the controlled burn. His company will also notify Carteret County's emergency communications center.
In an attempt to limit the number of calls to the 911 center from tourists and passing motorists, there will be orange work zone signs placed on each side of the highway reading "Prescribed burn ahead – do not report."
Piedmont Natural Gas reportedly will also reach out to nearby businesses and residents so those in close proximity to the project are aware of it.
Contact Elise Clouser at elise@thenewstimes.com; by phone at 252-726-7081 ext. 229; or follow on Twitter @eliseccnt.