MOREHEAD CITY — Hope Mission is set to open its new thrift store at 1205 Arendell St. in Morehead City Monday. Store hours will be 10 a.m. to 4 p.m. Monday through Saturday.
The organization will also have a sneak peek yard sale from 9 a.m. to 2 p.m. Saturday, weather permitting. A free hot dog lunch will be served from 11 a.m. to 1 p.m. or until the food runs out.
The nonprofit ministry acquired the location, was doing renovations and was scheduled to open when the novel coronavirus pandemic caused the opening to be postponed.
Hope Mission Executive Director Gene McLendon said Thursday he was looking forward to getting the store open.
"It has been a longtime coming," he said. "We are excited about getting the store up and running. One of the major sources of income for our men's and women's homeless shelters is generated through what we sell at our thrift store."
Mr. McLendon said the mission will be following all guidelines for social distancing and occupancy requirements. In addition, "all of our employees will be wearing masks and we will make them available to customers who want one when they enter."
Thrift store manager Glenda Killion added there will be tape set up on the floors to help customers maintain social distancing. There will also be a person posted at the door to ensure a limited amount of customers are in the store at one time.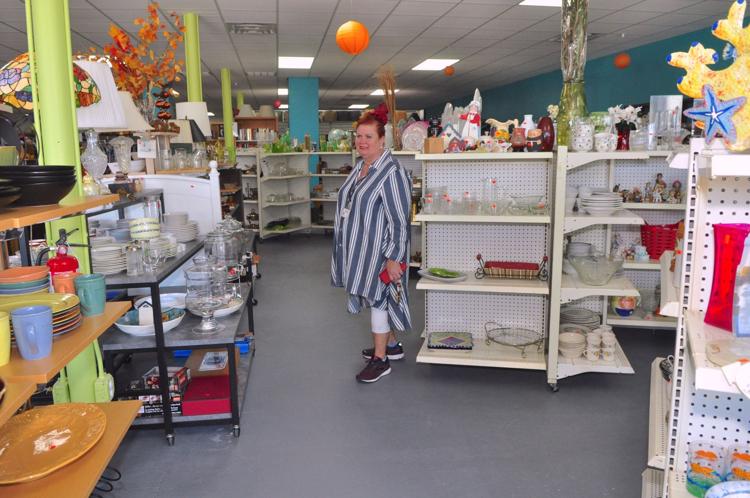 "We were told we could have 50 percent of the building's capacity in the store at one time," she said.
Ms. Killion further said there will be constant cleaning and sanitizing in the store.
Hope Mission is a nonprofit ministry that operates solely on donations from the community. The organization offers low cost items for sale in the store.  Proceeds from the sales fund the many ministries of Hope Mission.
The mission of the ministry is to address the needs of poverty, homelessness and substance abuse in Carteret County. 
For more information, call 252-240-2359 or visit hopemissionthriftstore.org or facebook.com/hopemissionthriftstore/.
Contact Cheryl Burke at 252-726-7081, ext. 255; email Cheryl@thenewstimes.com; or follow on Twitter @cherylccnt.