BEAUFORT — Wearing T-shirts that stated "No excuse for child abuse" about 50 people involved with child welfare services walked through the streets of the community Thursday.
Many of those walking and carrying child abuse prevention signs were employees of the County Department of Social Services, which sponsored the walk in recognition of April being Child Abuse Prevention Month. They were joined by employees and volunteers from the Carteret County Children's Advocacy Center and the Carteret County Guardian ad Litem program.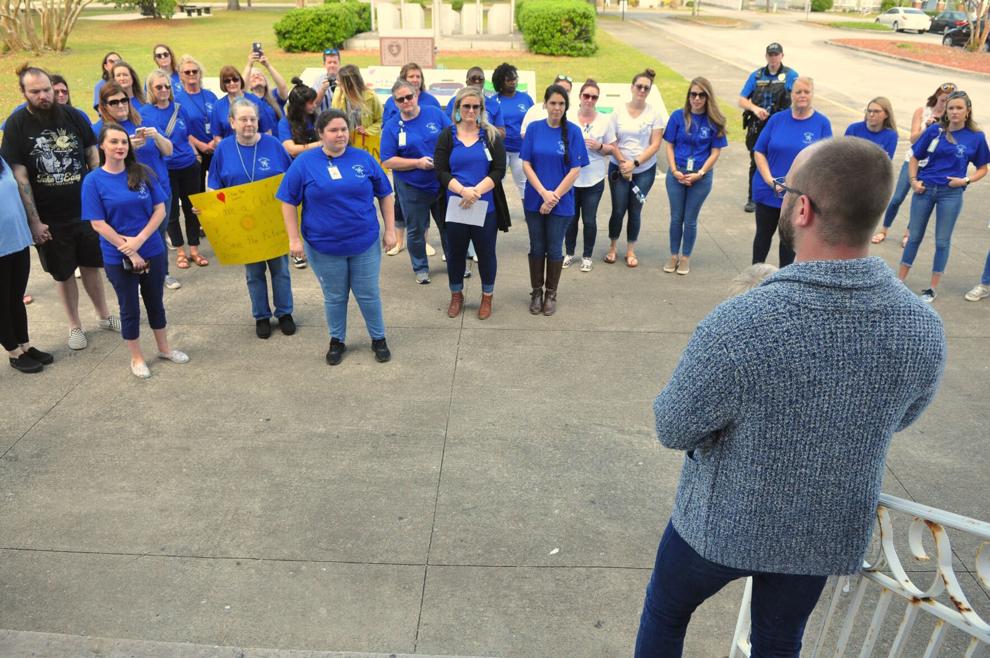 Prior to the walk, workers gathered on the county courthouse steps for a brief ceremony, including a moment of silence for abused children. They then planted pinwheels, the symbol of child abuse prevention, in front of the courthouse.
During the ceremony, Kody Krebs, child welfare program manager for DSS, said, "Too often we think that the responsibility of raising healthy and safe children solely falls on the parent or caregiver alone. In reality it takes each of us, and we all benefit when we work together. Even while children and families continue to face unprecedented stress and risk during the pandemic, we know that maltreatment is preventable."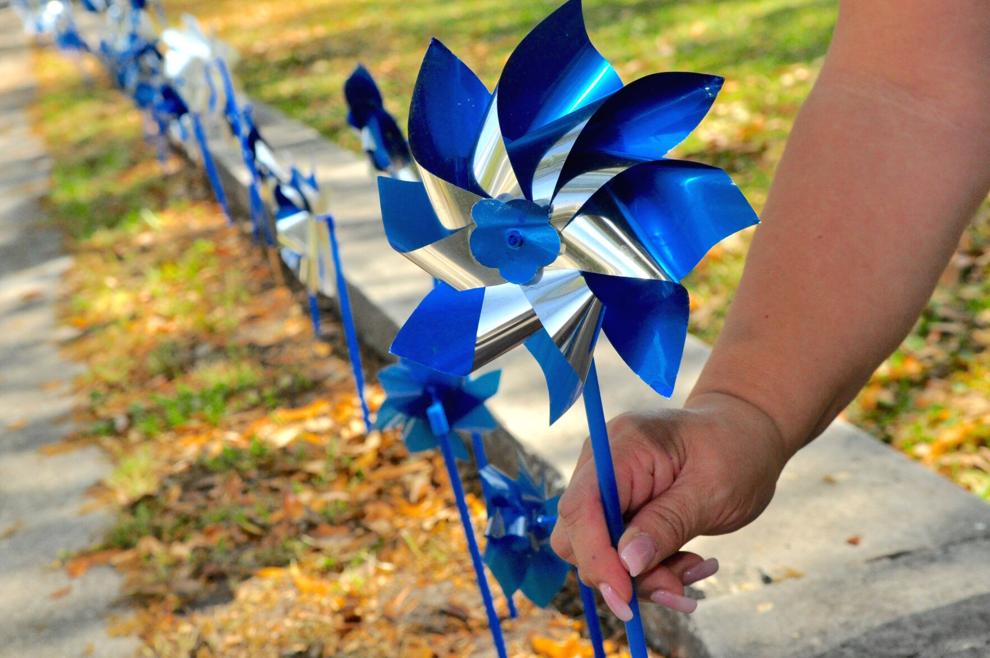 He further pointed out that over the last 12 months, DSS has accepted about 700 reports of child maltreatment, with more than 80% of those for neglect. There are currently 70 children in foster care, and that number has gone as high as 90 over the last year.
Mr. Krebs said child welfare is currently serving nearly 60 families in the in-home services program, which may involve multiple children per family that are at risk of being removed from their homes if safety issues are not remedied.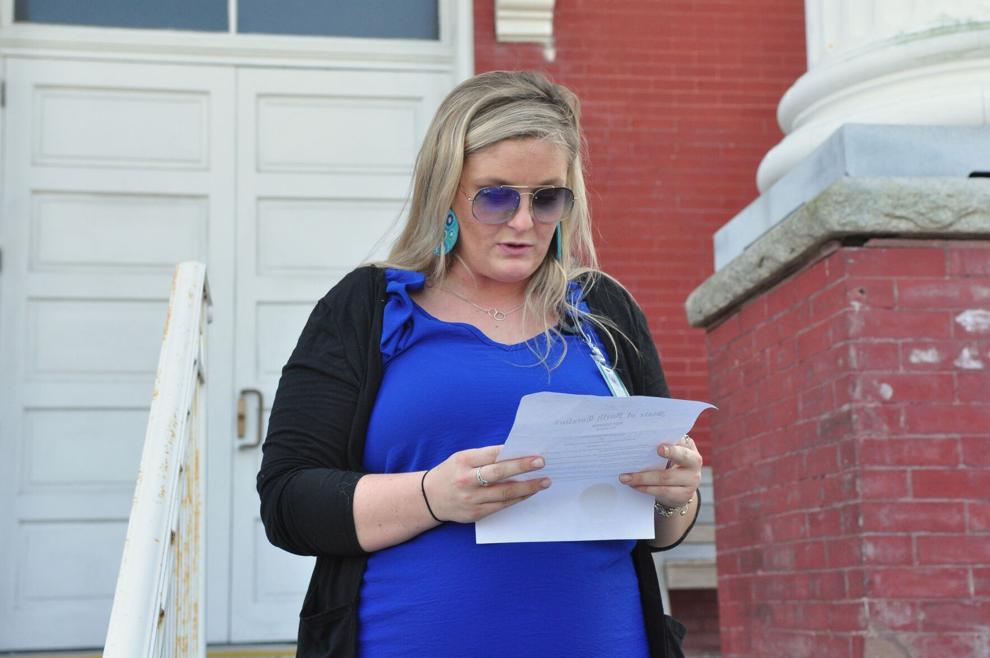 With "Growing Better Together," the theme of Child Abuse Prevention Month for 2022, Mr. Krebs thanked child welfare workers for making a difference.
"I have witnessed the vast support and dedication that each of you show to our children and families here in Carteret County, and I am proud to stand with you today," he said.
Tracey Brenneman, district administrator for the Guardian ad Litem program, also encouraged workers to continue to make a difference.
"We are better together, and we are making a difference for families," she said. "We're even better when we do things together like this that raise awareness and show we care about children."
DSS social worker Makenzie King then read Gov. Roy Cooper's proclamation that declares April 2022 Child Abuse Prevention Month.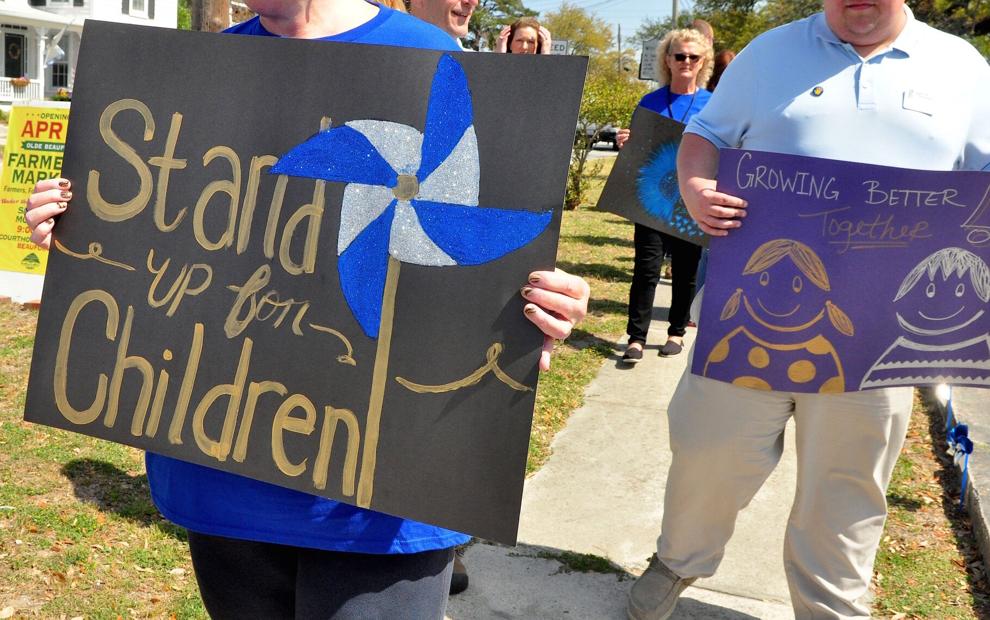 For more information about preventing child abuse and neglect before it begins, visit Prevent Child Abuse North Carolina online at preventchildabusenc.org.
Those needing to report suspected abuse or neglect can call DSS at 252-728-3181 from 8 a.m. to 5 p.m. Monday through Friday. After hours, on weekends and holidays, call the County Communications Center at 252-726-1911.
Contact Cheryl Burke at 252-726-7081, ext. 255; email Cheryl@thenewstimes.com; or follow on Twitter @cherylccnt