CAPE CARTERET — Now that town voters have narrowly defeated a $1.2 million bond referendum to pay for completion of the Cape Carteret Trail, what's next?
Deanna McElmon, an ardent trail supporter and owner of The Gym on Taylor Notion Road, will hold her annual Trot the Trail event Thanksgiving morning, Thursday, Nov. 15, and the proceeds from entry fees will go to the town for trail construction.
But Ms. McElmon, whose business is on a completed part of the trail, said Thursday she knows fundraising efforts like hers aren't going to be enough to complete the multi-use path along Taylor Notion, Highway 24 and Highway 58.
"The town has got to have a plan," she said when asked what's next, two days after the bond referendum went down by 756-712 vote.
"Whether it's grants or something else, we need to finish the trail, and small fundraisers are not going to get it done. I'd be dead or being pushed in a wheelchair before we could raise enough this way," she said.
The idea for the trail came from Mike Curtis, then the town's attorney, and the Gateway Alliance for Western Carteret, a business-promotion group. The town approved the project in 2015 and hoped to have it finished by 2018, using grants, donations, a $125,000 contribution from the town and a matching donation from Carteret County.
But applications for large grants have been unsuccessful. Recently, the state Parks and Recreation Trust Fund didn't include Cape Carteret in its list of September's approved grants. The town applied for $500,000.
Ms. McElmon said it was obvious by the narrow defeat a sizeable portion of town residents want the trail finished, although a slightly larger number didn't favor selling bonds – and a property tax increase to pay off the bonds.
She's also not sure why the town has not been successful obtaining grants, when others have, such as Cedar Point, which has received several for its new town park. Emerald Isle also got some grants for its multi-use path along Highway 58, which in many ways is the model for Cape Carteret's.
Ms. McElmon also noted some individuals in town and some businesses have donated money for the trail, but largely for specific things, such as a bird-watching station.
Town Commissioner Steve Martin, a longtime trail backer and the first on the town board to suggest a referendum, said Thursday he doesn't intend to let the town quit trying to complete the project with funds from grants and donations.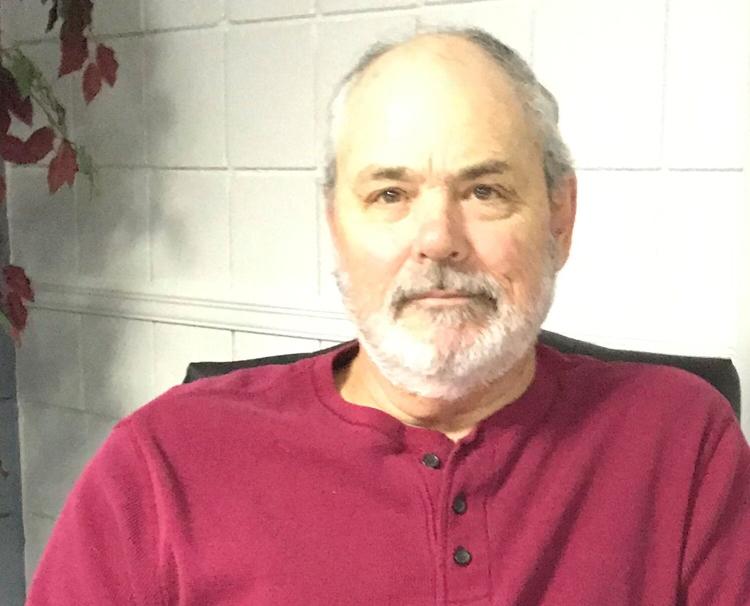 The main goal of the referendum, he said, was to let residents decide whether they wanted property taxes, used to pay the back the bond borrowing, to be used for the project. But the defeat doesn't mean the project is or ever was a bad idea to him.
"Whether it lost by one vote or 500 votes is irrelevant," he said. "The people told us what they wanted us to do."
Now, Mr. Martin said, it's time to seek a different path to obtaining the funds necessary to complete the remaining 1.9 miles of the planned trail.
"There's got to be some money sitting around somewhere," he said, suggesting striking up the discussion with U.S. Rep. Greg Murphy, State Sen. Norman Sanderson and State Rep. Pat McElraft.
Mr. Martin said he plans to press that concept during the town board of commissioners' first meeting in 2021.
Many in town support the trail, he said, but didn't support the bond sale. One of those was former Commissioner Charlie Evans, who reiterated Tuesday he doesn't want the town to give up on completion, just find another way to do it.
Mr. Martin said he felt bad for those who voted for the referendum but lost, but he understands the message the majority sent.
"It's up to us to turn the page, move on and not quit, just change direction," he said.
Proponents of a completed trail say it would be a safe place for runners, pedestrians, pet-walkers and cyclists and would increase property values along the path. Some opponents say it wouldn't be safe for many to use, because they'd have to cross busy Highway 24 in some places to get to it.
The town originally estimated the whole trail would cost close to $1 million and said it would pay for construction with mostly grants and donations.
Officials say the $1.2 million for completion is needed because a large part of the remaining segments will have to be boardwalks over wet areas, and boardwalks are much more expensive than asphalt.
Contact Brad Rich at 252-864-1532; email Brad@thenewstimes.com; or follow on Twitter @brichccnt.