MOREHEAD CITY — As residents enjoy summer weather with their pets, a group of animal lovers wants to make sure homeless pets at the animal shelter are not forgotten.
Ruth Jones and Sea Paws, a local pet supply business in Morehead City, are collecting pet supplies for the Carteret County Humane Society Animal Shelter in Newport as part of Paws in July.
"We actually want people to pause in July and think about the many shelter animals that need our help. We'll collect supplies at Sea Paws through (Friday) July 31, then take the supplies to the animal shelter," Ms. Jones said in a telephone interview Wednesday. "I know a lot of people may not have a dependable income right now, but anything anyone can do to help out the shelter animals is greatly appreciated."
Ms. Jones has placed a collage that contains photos of shelter animals, along with a list of supplies that are needed at the shelter, at the store. People are welcome to drop off supplies at the store throughout the month during regular business hours, which are 11 a.m. to 6 p.m. Monday through Saturday.
Ms. Jones started the supply drive several years ago in memory of a beloved dog that had been a rescue. She and Sea Paws conduct collection drives twice a year, one in December, called Santa Paws, and one in July.
This year the July drive is being held in memory of a greyhound, Earl, that was owned by Sea Paws store owners Jeff and Sarah Vaughn.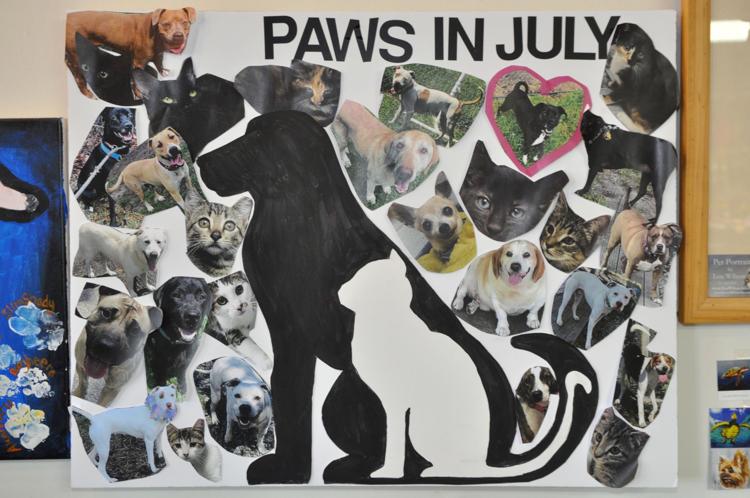 "Earl was a rescue and the reason we started Sea Paws," Mr. Vaughn said in a telephone interview Wednesday. "He passed away two and a half years ago."
Mr. Vaughn emphasized those donating supplies are welcome to purchase them from anywhere.
"They don't have to purchase them here. We are just a drop-off site," he said. "We want to continue the drives each year because the results from the community and outpouring of support for the shelter has been amazing in the past."
A suggested list of supplies includes dog food, dog beds, cat food, dog and cat toys, dog and cat treats, cat litter, blankets, collars and pet shampoo.
Carteret County Animal Shelter Manager Rachel Hardin said Thursday she appreciates the community support.
"It's great having their support and knowing there are people who care about the animals here," Ms. Hardin said. "It's a big help that they get the word out that we are here and we need supplies."
Ms. Hardin said there is currently a big need for kitten food, cat food and cat litter because there has been a large influx of kittens and pregnant cats turned in at the shelter.
"We're over full right now with all of the kittens and cats," she said. "We really need cat litter, cat food and kitten food, both wet and dry food."
She added that the shelter can always use dog food, pet toys and bones for dogs, as well. Monetary donations are always welcome.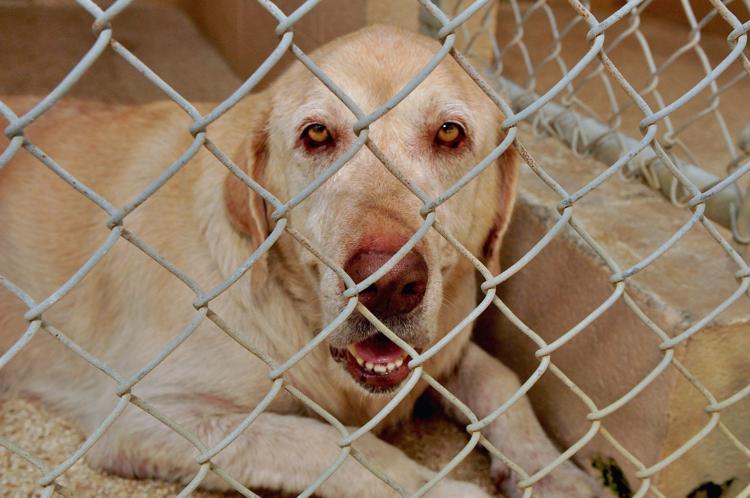 In addition, Ms. Hardin said the shelter is open for those interested in adopting a pet. However, because of novel coronavirus pandemic restrictions, those interested in checking out animals must make an appointment ahead of time.
"We are doing appointments (from) 10 a.m. to 4 p.m. Monday through Friday, and 10 to 3 on Saturdays," she said. "They're set up every half hour."
She added that those who don't call ahead to make an appointment are still welcome to call in when they arrive at the shelter gate without an appointment.
"They just need to call the number when they arrive and if we aren't seeing an appointment we'll go ahead and let them in," she said.
Those interested in donating supplies should drop them by Sea Paws, 412-C Evans St., between 11 a.m. and 6 p.m. Monday through Saturday. For more information, call the store, 252-648-8522.
For more information about adopting pets from the shelter, call 252-247-7744.
Contact Cheryl Burke at 252-726-7081, ext. 255; email Cheryl@thenewstimes.com; or follow on Twitter @cherylccnt.