MOREHEAD CITY — Rick and Erin Smith are among many Carteret County small business owners impacted by the novel coronavirus pandemic.
While they have managed to keep the doors open at their store, Super Center Mattresses and Furniture in Newport, they are trying to restructure to stay viable as businesses reopen to a new normal.
"Everybody's platform has to change. Everybody has had to change from 30 days ago," Mr. Smith said Tuesday.
He's among many county business owners who have looked to a new grant program through the Small Business Center at Carteret Community College for advice.
The CCC Small Business Center recently received $51,724 in grant money to provide free counseling to local business owners.
In response to the coronavirus pandemic and related economic crisis, North Carolina's General Assembly passed House Bill 1043, providing relief funds to small business centers for counseling and coaching services to business owners negatively affected by the pandemic.
Small business owners in Carteret County can contact the CCC center to schedule a free counseling appointment, according to a press release issued Monday about the grant.
During the initial call, the business owner will be asked what issues they are trying to navigate. They will then be paired with experts in the areas related to the issues to receive one-on-one counseling.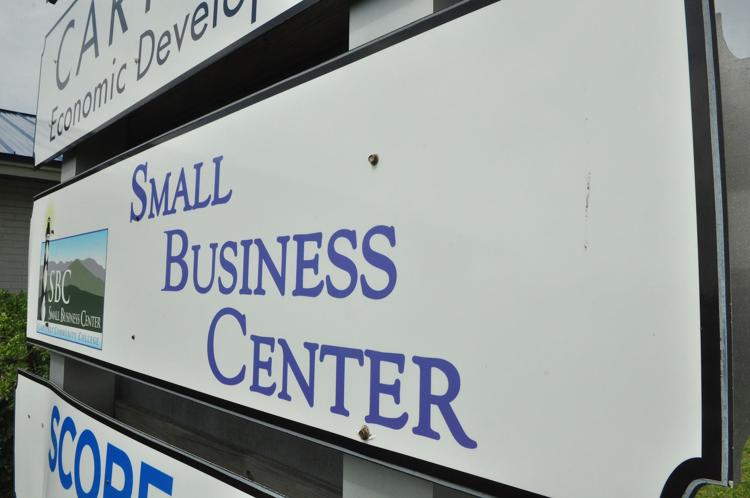 For example, the Smiths wanted to learn more about the use of QuickBooks, an accounting software package, to improve their bookkeeping techniques. In addition, they wanted to learn how to use social media to promote their business. They have been paired with other business owners strong in those areas to receive training and advice.
CCC Small Business Center Director Brandy Bell said the center is currently counseling 20 clients who are working with eight subject matter experts.
"The clients have received 93 hours of counseling at no charge," Ms. Bell said in the press release. "Businesses can work with experts in social media, taxes, finances, law, marketing, general business, human resources and funding, loans and loan packages. If a business has additional needs, we will find a local expert to help with their specific needs."
Ms. Bell added that the funds can be used to pay experts from anywhere in the country. However, her goal is to find local experts who can help Carteret County businesses.
"These counseling funds can not only help businesses receive expert advice about ways for their businesses to survive the pandemic, the funding helps pay local businesses to provide that expert advice," Ms. Bell said. "This is local businesses helping local businesses. I can't think of a better way to use this funding."
CCC's Small Business Center is part of the Small Business Center Network, comprised of 58 centers throughout North Carolina that support the development of new businesses and the growth of existing ones.
Business owners who are struggling and in need of free counseling or those interested in helping can call the Small Business Center at 252-222-6123.
Contact Cheryl Burke at 252-726-7081, ext. 255; email Cheryl@thenewstimes.com; or follow on Twitter @cherylccnt.