CAPE LOOKOUT — Both Cape Lookout National Seashore and Croatan National Forest may receive funding from a new act Congress passed July 22 that now goes to President Donald Trump for approval.
On July 22, the U.S. House passed the Great American Outdoors Act, a bill that, if made law, will provide up to $1.9 billion annually to the National Parks and Public Land Legacy Restoration Fund. The funds will be acquired each fiscal year from 2021 through 2025, and the exact amount deposited will be "equal to 50% of all energy development revenues due and payable to the United States from oil, gas, coal or alternative or renewable energy development on Federal land and water credited, covered or deposted as miscellaneous receipts under federal law in the preceding fiscal year."
The funds may be used for "priority deferred maintenance projects" in national parks, forests, wildlife refuges public land administered by the U.S. Bureau of Land Management and for the Bureau of Indian Education schools.
According to a release from the office of Rep. Greg Murphy, R-N.C., Cape Lookout may receive $27,718,515 from this legislation.
"Eastern North Carolinians understand the importance of conservation, considering the beautiful land and shorelines that we are so fortunate to enjoy," Rep. Murphy said. "Our district has a tremendous amount of federal lands and shorelines that we're so fortunate to enjoy."
He continued that "providing the money that (federal lands) need to properly function is a priority of mine. I'm proud to support this landmark legislation that will ensure the many federal lands in our district will permanently have the funding they need to operate."
At Cape Lookout, National Park Service Chief of Interpretation and Education B.G. Horvat said President Trump called on Congress in March to "send him a bill that fully and permanently funded the Land and Water Conservation Fund and restore our national parks."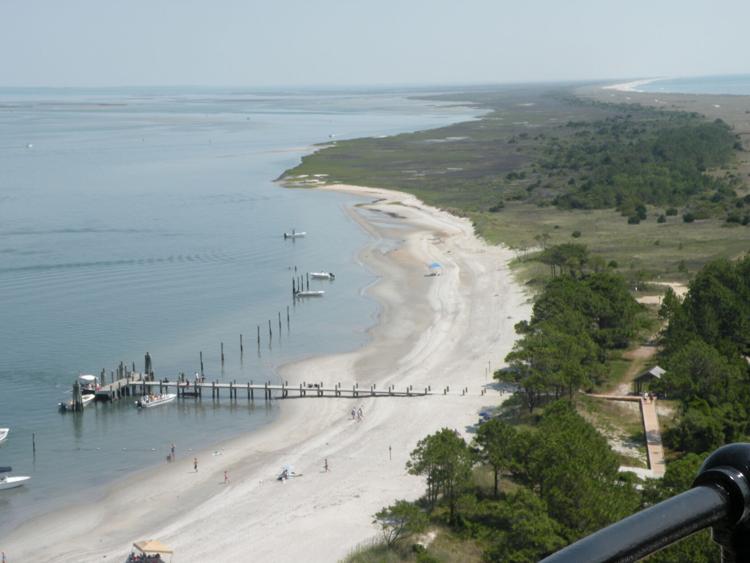 "The Great American Outdoors Act, which includes the establishment of a National Parks and Public Lands Legacy Restoration Fund, will provide $6.65 billion (total) to address deferred maintenance priorities at the National Park Service over five years," Mr. Horvat said. "Once signed into law by President Trump, the funds will help complete infrastructure projects, expand recreational opportunities, support local economies and help ensure parks are protected and preserved for future generations. Specific projects that will be funded will be announced in the future."
Officials with the U.S. Forest Service did not respond to request for comment concerning Croatan National Forest.
One North Carolina-based environmental organization has voiced its support for the Great American Outdoors Act. Environment North Carolina Director Drew Ball said in a July 22 press release the act "helps fulfill our nation's commitment to protecting and enhancing our public lands."
"From the Great Smoky Mountains National Park to ballfields in towns across our state, North Carolinians love and utilize public lands," Mr. Ball said. " …This bill is not only an investment in outdoor spaces, but also in our physical and mental health."
Contact Mike Shutak at 252-723-7353, email mike@thenewstimes.com; or follow on Twitter at @mikesccnt.