MOREHEAD CITY — Law enforcement officials have arrested and charged the subject involved in an armed robbery of the Jim Dandy convenience store on N 20th Street Wednesday morning.
According to a Morehead City release sent Thursday afternoon, Dale Lynn Hughes Jr., 19, was arrested Wednesday morning and later charged with four counts of kidnapping and robbery with a dangerous weapon.
Morehead City police officers responded to a call of an armed robbery at the Jim Dandy on N 20th Street around 7:56 a.m. Wednesday. The caller stated the suspect had pointed a gun at the clerk while several other customers were present in the store. The caller described the suspect as a lone male, dressed in all black and wearing sunglasses and a hoodie.
Morehead City police Capt. Tim Guthrie told the News-Times a store clerk handed over an undisclosed amount of cash, after which suspect allegedly fled on foot.
Officers, as well as several deputies from the Carteret County Sheriff's Office, responded to the scene and did not find the suspect, but Capt. Guthrie said officers recovered what they believed to be the weapon involved in the robbery, along with a small amount of cash.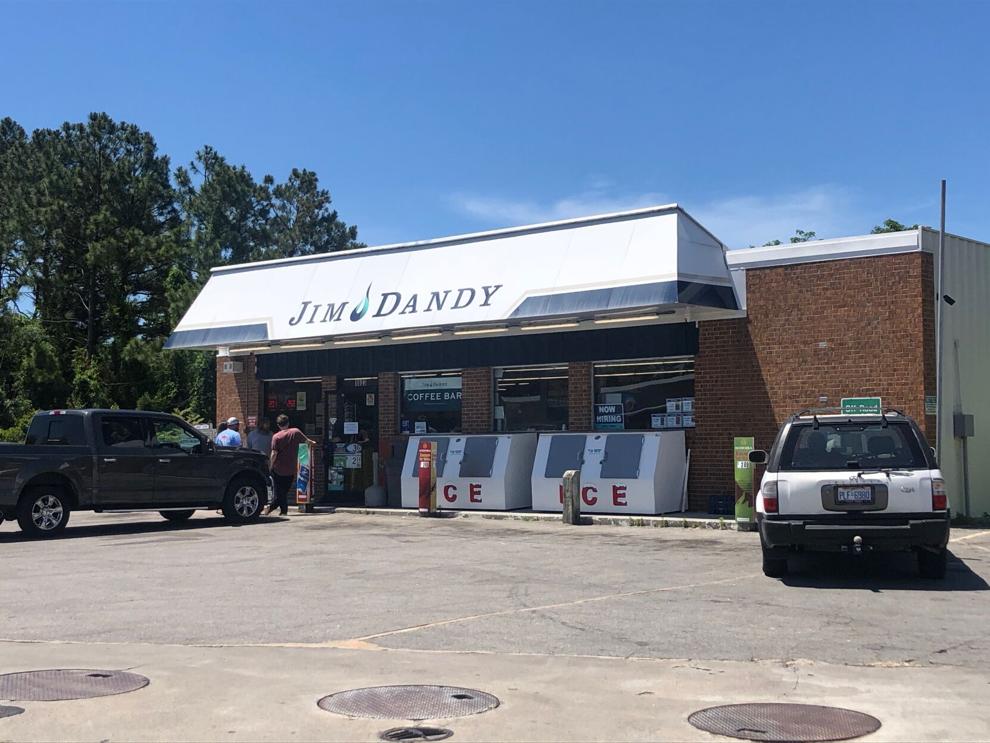 Within a couple hours, Morehead City police received information that the CCSO had arrested a person near the site of robbery who had violated pre-trial release by removing or disabling his GPS monitoring device. The person, later identified as Mr. Hughes, matched the description of the robbery suspect, including some clothing he was wearing at the time of arrest.
Wednesday afternoon, Morehead City Detective Franklin Rice obtained and served warrants on Mr. Hughes. His charges include four counts of kidnapping and one count of robbery with a dangerous weapon. Additionally, the CCSO charged him with one count of interfering with electronic monitoring device, one count of injury to personal property and one count of larceny.
He is being held at the Carteret County jail in Beaufort under a $130,000 bond.
Reporter's note: This article was last updated at 2:35 p.m. Thursday, May 20, 2021.
Contact Elise Clouser at elise@thenewstimes.com; by phone at 252-726-7081 ext. 229; or follow on Twitter @eliseccnt.