MOREHEAD CITY — Anne Lawton had all but given up hope she would ever know what happened to her late brother, who mysteriously disappeared 55 years ago while flying an F-8 Crusader over the Bermuda Triangle during a Naval training mission.
The jet, flown by U.S. Naval Aviator Lt. j.g. Bill Lawton, 23, was reported missing Aug. 15, 1966, over the Atlantic Ocean after a line of thunderstorms moved in. The aircraft went down and the wreckage was never found.
However, after an airing of History's Greatest Mysteries, Expedition Bermuda Triangle, which originally broadcast Sept. 7 on History, a historical television network, she and her three living brothers recently discovered the wreckage of what is believed to be his jet rests on the ocean floor about 60 miles east of Jacksonville, Fla.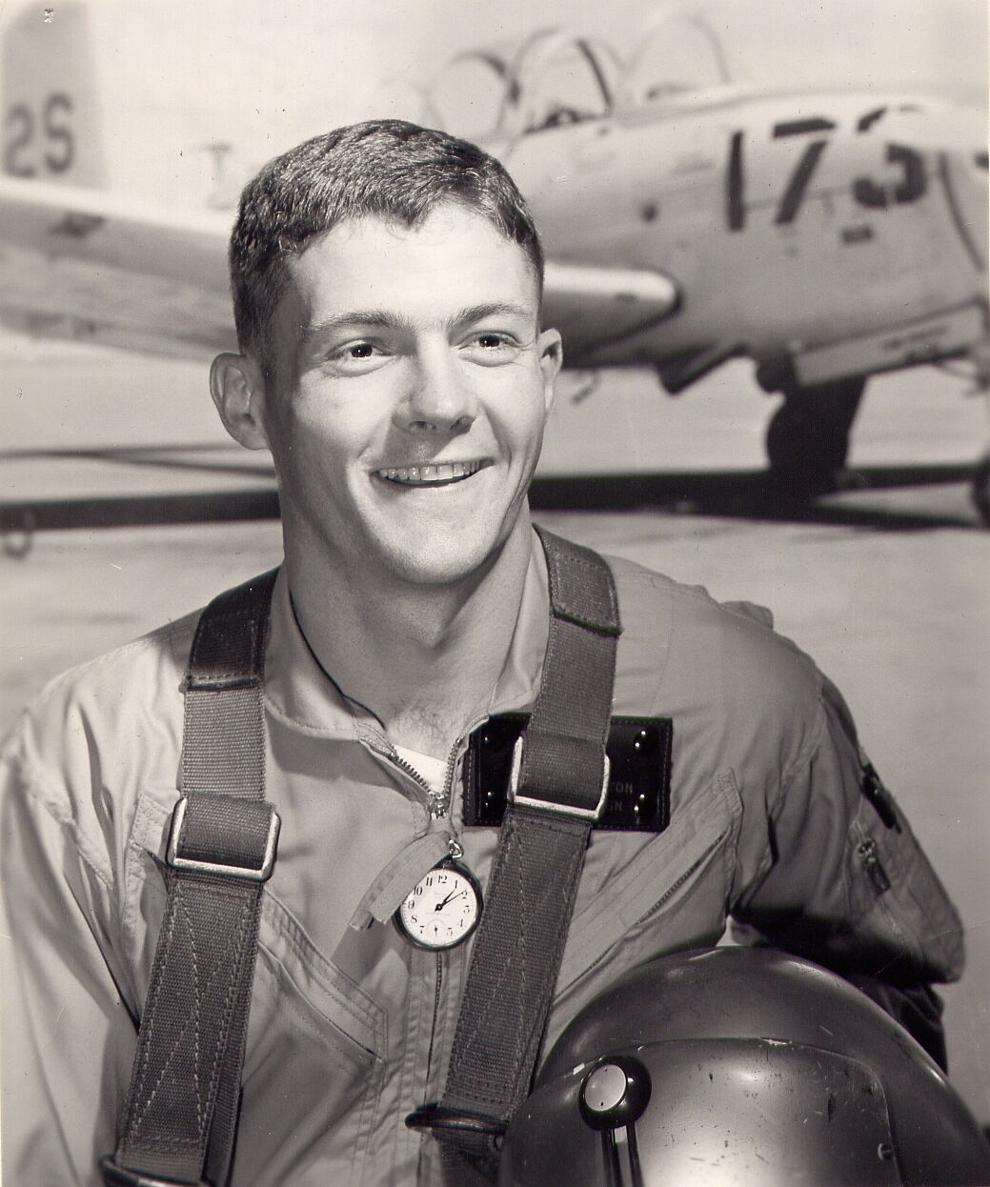 "I never stopped praying that some day God would let us know where our brother came to rest," Ms. Lawton said Wednesday. "I honestly wasn't sure if it would be in my lifetime that we would know.
"All I can say is never give up hope and our timing is not God's timing. My family has a lot to be thankful for," she continued.
Ms. Lawton said her brother, Don Lawton, a retired Navy pilot who lives in Flower Mound, Texas, was watching a History documentary, "History's Greatest Mysteries," when he saw footage of the wreckage of a F-8 Crusader on the ocean floor. He had missed the original airing and recorded it on a DVR to watch later. He decided to watch it Sept. 12, never expecting what he was about to see.
The divers featured were in search of several World War II bombers that had gone down in the Bermuda Triangle in 1945 when they came upon the F-8 Crusader.
Mr. Lawton, knowledgeable of Naval aircraft, said he immediately felt it was his brother's jet.
"I got a chill," Mr. Lawton said during a telephone interview Wednesday. "It was a small turbine engine and the F-8 was the last single-engine turbine jet produced during the Vietnam era. They showed the jet engine, an instrument and then they moved to the fuselage pylon."
Toward the end of the footage, researchers showed a section of Lt. Lawton's accident report with the date, Aug. 15, 1966.
"I had a copy of Bill's accident report, so I knew it had to be him," Mr. Lawton said.
He emailed Ms. Lawton and his other two brothers to let them know. He also told them when the episode was scheduled to air again so they could watch. In addition, Mr. Lawton contacted the producers of the show to get further information.
While the Navy has not officially contacted the family to confirm the identity of the aircraft as his brother's, Mr. Lawton said that is not unusual in the case of wreckage that disappeared so long ago, especially since no human remains were found and there was little left of the jet.
"They have no reason to do further investigation after all this time, but I have no doubt at all. There is no question in my mind or the researchers' minds' that this is Bill's aircraft," Mr. Lawton said.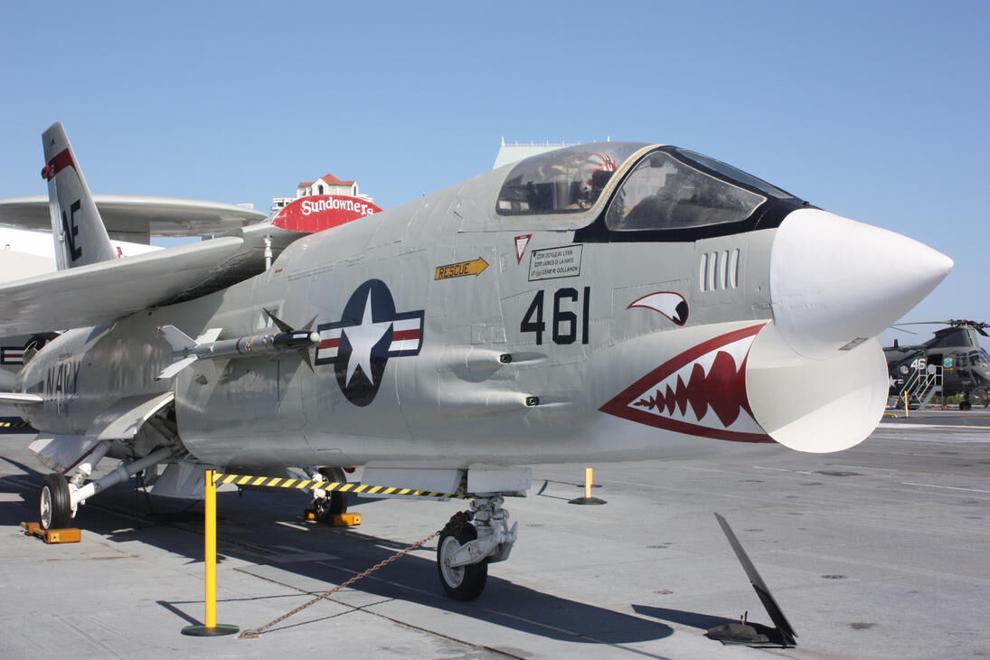 "They must have gotten Bill's accident report from the Naval History and Heritage Command, which is where I got my copy," he continued. "The only conclusive evidence would be if they could find something like a data plate. But after 55 years in salt water, I'm not sure that will happen. I can say that where the wreckage was found is within 20 miles of where Bill's accident was reported."
Officials with the Naval History and Heritage Command could not provide further information about the wreckage report by presstime.
On top of the amazing find of the aircraft, Ms. Lawton said the discovery has led to her family reconnecting with Lt. Lawton's former fiancé, who ironically saw the same episode.
"We never got the opportunity to meet her. Bill was scheduled for vacation after he finished the flight that day. He had planned to bring April (his former fiancé) to meet our family and announce their engagement," she said. "That never got to happen."
Sadly, Lt. Lawton had placed letters in the mail to his family prior to his flight that fateful day to let them know he and April were planning to come home for a visit. They received the letters several days after he was reported missing.
Ms. Lawton said she has been corresponding with April and her daughter and the families plan to meet in the future.
"It's like Bill intended us to be friends after all these years," Ms. Lawton said. "It's like we've known them all of our lives."
The jet's discovery has caused Ms. Lawton's family to have a mixture of joy, yet a sense of mourning over the loss of their brother.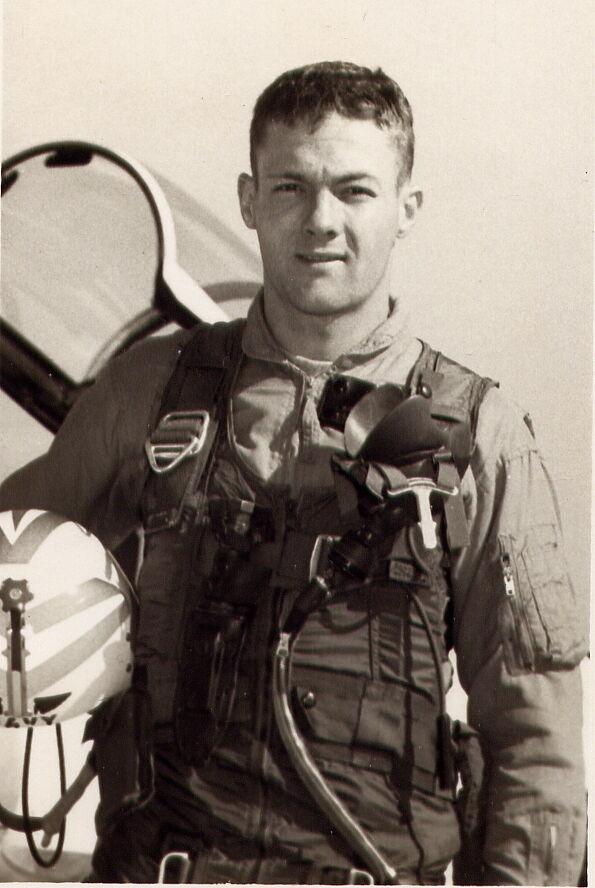 "It's been an emotional roller coaster. It's like we're having to mourn all over again," Ms. Lawton said.
The family had a funeral in 1966 in a chapel at Arlington National Cemetery after the Navy informed the family they were calling off the search for the jet, which had flown out of Naval Air Station Glynco in Georgia. The former base is now the Brunswick Golden Isles Airport.
There is a marker for Lt. Lawton in Arlington.
Ms. Lawton said the family has decided to hold another service, this time a celebration of life, for her brother. The service is planned for July 22, 2022, at the chapel of the U.S. Naval Academy, where Lt. Lawton graduated.
"We actually had a former classmate of Bill's contact me a while back and we're hoping he can help us spread the word and contact some of his former classmates," Ms. Lawton said.
It's been a long journey for Ms. Lawton and her family, who remember the day Lt. Lawton's aircraft was reported missing while they were living in Washington, D.C. Now 72, she was 17 at the time and remembers the day the Navy notified them of the accident.
"It was the day the Beatles were playing at RFK Stadium and I had tickets to go see them," she said. "I remember dad answering the doorbell. He then came back and said he couldn't take me to see the Beatles. He said Bill was missing."
Her father, the late Elmore Lawton, and one of her uncles traveled to the area where officials were searching for the aircraft to see if they could help. The search was called off several days later, leaving the family to mourn and wonder where Lt. Lawton's remains were located.
Don Lawton, 68, said the discovery of the wreckage has helped him find closure. He was 13 at the time of the accident.
"I don't think any of us regret anything that has come to light," he said. "It's just incredible."
Ms. Lawton said she hopes their story will encourage others who have lost loved ones or are experiencing long-term struggles.
"I just pray it brings hope and comfort to other families," she said. "Never give up."
Contact Cheryl Burke at 252-726-7081, ext. 255; email Cheryl@thenewstimes.com; or follow on Twitter @cherylccnt.