MOREHEAD CITY — While the nation's focus remains on COVID-19 vaccinations, Carteret County health officials remind parents of school-age and college-bound students to be sure all required and recommended vaccines are up-to-date for the coming school year.
Kim Davis, nursing director for the County Health Department, said, "Having all school-required vaccines protects your child from harmful infections while protecting your family, their classmates and the community."
Ms. Davis added having children vaccinated protects them from serious diseases, including measles, mumps and chicken pox.
A state law, G.S. 130A-152, requires every child who lives in North Carolina to receive certain immunizations. It also requires every child entering public schools in North Carolina to receive a health assessment. The assessment must occur within 12 months prior to entering school and can be provided by your child's doctor. Parents, guardians or medical providers must provide a completed health assessment transmittal form to the school on or before the first day of school.
Although not mandatory, officials also remind parents that children 12 and older can now be vaccinated against COVID-19. The vaccinations are offered each Friday at the health department at 3820-A Bridges Street in Morehead City.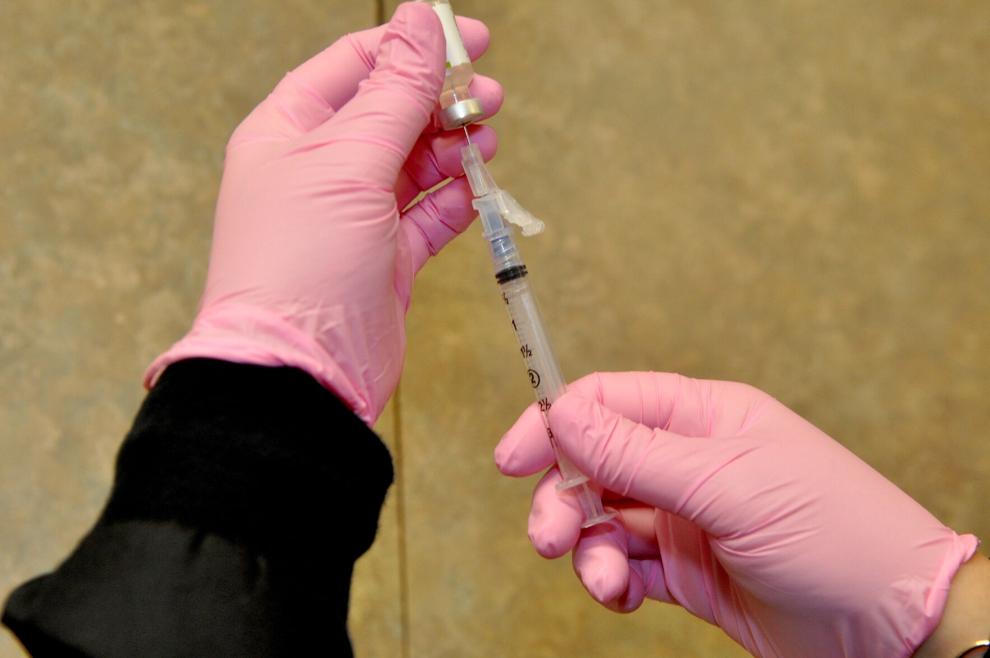 "We are focused on protecting the safety and health of our community," County Health Director Nina Oliver said. "Vaccines are a very important tool to fight the COVID-19 pandemic and we encourage anyone 12 years of age or older to receive the COVID-19 vaccination."
Every parent, guardian or person is responsible for ensuring their child receives required immunizations. They must provide a record of these immunizations to the school. Any student who is not age-appropriately vaccinated on the first day of class attendance has 30 calendar days to obtain the required immunizations. No student will be allowed to attend class after the 30- day grace period without proof all age-appropriate vaccinations have been received.
Most vaccines are required when a child enters school for the first time in kindergarten. State law also requires one dose of Tdap vaccine and one dose of meningococcal vaccine for all rising seventh-graders or those who reach 12 years of age whichever comes first.
Children 17 years of age or older who are entering 12th grade must receive one booster dose of the meningococcal vaccine, unless their initial dose was administered on or after their 16th birthday.
If you have specific questions regarding your child, contact your child's health care provider or the health department at 252-728-8550. You can also refer to the NC Immunization Branch website at immunize.nc.gov/schools/k-12.htm.
Those interested in scheduling a COVID-19 vaccine for their child can call the health department at 252-728-8550, option 2, or go online to myspot.nc.gov and select Carteret County.
Contact Cheryl Burke at 252-726-7081, ext. 255; email Cheryl@thenewstimes.com; or follow on Twitter @cherylccnt.