BEAUFORT — A Newport man has been charged with felony death by vehicle and felony involuntary vehicular manslaughter in connection with the death of a Broad Creek man July 4, 2020.
District Attorney Scott Thomas confirmed Thursday his office has charged Thomas Eric Thompson, 54, of Newport.
Elder Hill Jones Jr. of Broad Creek and South Carolina was killed in the two-vehicle crash on Highway 24 near Bogue Loop Road, N.C. Highway Patrol 1st Sgt. David Clifton said at the time of the collision.
The district attorney said Thursday Mr. Thompson was served the warrants March 29 and had first appearance in Carteret County District Court. His next appearance is set for Tuesday, April 6.
Mr. Thompson was taken to the Carteret County jail in Beaufort March 29 and released on a $150,000 secured bond the next day, according to County Sheriff Asa Buck.
The death by vehicle charge is a Class D felony and requires an active prison sentence upon conviction, according to Mr. Thomas. The involuntary vehicular manslaughter charge is a Class F felony and can, but does not necessarily require, active prison time. Sentences after conviction would be up to the judge and would also take into consideration Mr. Thompson's previous record.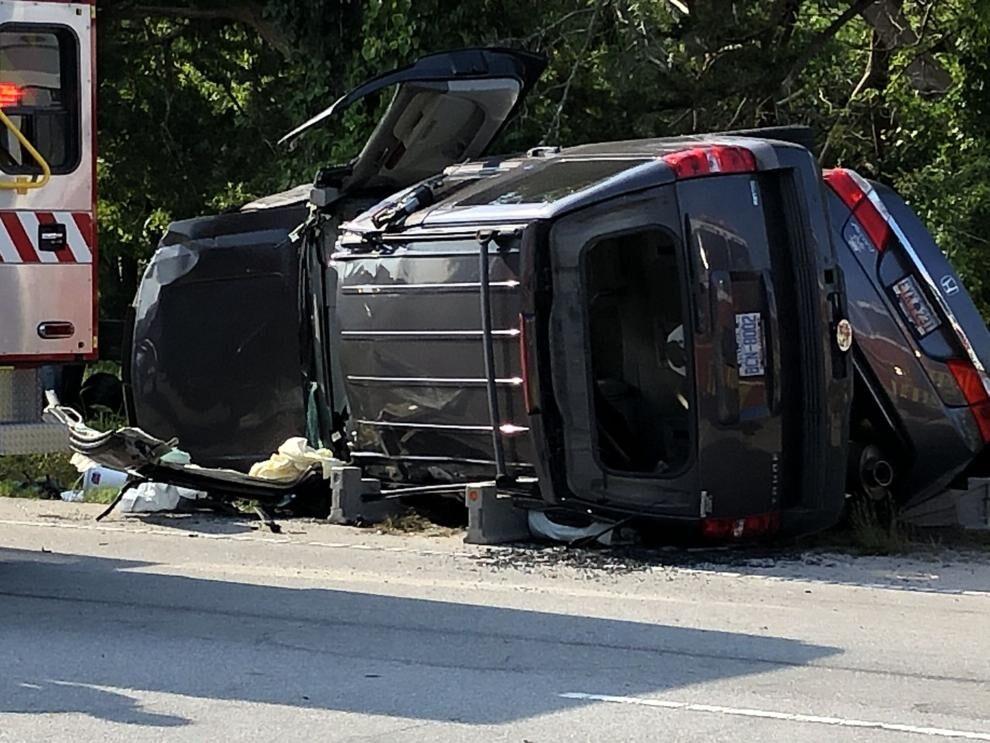 Mr. Thomas said Mr. Thompson would face a long time in prison if convicted on the first charge. The district attorney also said there are several reasons it took so long to bring charges against Mr. Thompson, including that he was initially hospitalized with serious injuries.
Mr. Thomas said investigators collected blood from Mr. Thompson following the wreck and a finding of impairment was necessary for the felony death by vehicle charge.
"We had to send the blood sample off to the state crime lab, and we didn't get the results until mid-December," the district attorney said. "Then we had to have his medical records researched."
That research was available in mid-January. It turned out Mr. Thompson was impaired by a non-alcoholic substance or substances, which Mr. Thomas did not specify.
The July 4, 2020, wreck on Highway 24 occurred near its intersection with Bogue Loop Road shortly before 8 a.m. According to 1st Sgt. Clifton, who spoke with the News-Times at the time, the vehicle driven by Mr. Jones was heading east and was struck head-on by the vehicle driven by Mr. Thompson. Mr. Jones died at the scene. Mr. Thompson was airlifted to New Hanover Regional Medical Center in Wilmington.
Contact Brad Rich at 252-864-1532; email Brad@thenewstimes.com; or follow on Twitter @brichccnt.