MOREHEAD CITY — People waited in line to shop at the new Hope Mission Thrift Store, which opened its doors to the public Monday.
Other thrift stores have also reopened with social distancing requirements in place, including The Salvation Army Thrift Store in Morehead City, which opened Friday. In addition, St. James United Methodist Church in Newport reopened its thrift store Saturday.
Those waiting in line Monday at Hope Mission said they had been looking forward to shopping at the store at 1205 Arendell St.
"We help serve meals at Hope Mission (soup kitchen) and we know that donations generated here go back into the community," Lisa Ford of Morehead City said. She was waiting in line with her husband Russell.
Proceeds from the sale of items at the store are used to support homeless shelters and substance abuse programs operated by Hope Mission, a nonprofit Christian ministry.
"This is part of our journey to address poverty, homelessness and substance abuse," Hope Mission Executive Director Gene McLendon said. "This is an important stream of revenue to address our homeless population."
Mr. McLendon added that he has anticipated the opening of the store for a long time. The nonprofit acquired the location, was doing renovations and was scheduled to open when the novel coronavirus pandemic caused postponed plans.
"This is an exciting day for us," he said after cutting the ribbon to open the store.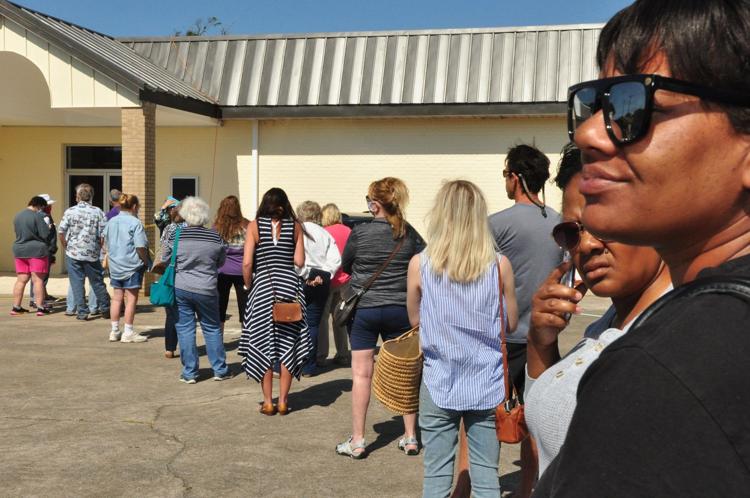 Mr. McLendon said store hours will be 10 a.m. to 4 p.m. Monday through Saturday. A truck is available for pickup of donated items, as well as for deliveries. The donation drop-off area is at the rear of the store.
Store manager Glenda Killion said there will be a limit on the amount of people allowed in the store at one time due to the pandemic. The floors are marked to encourage 6-foot social distancing. In addition, hand sanitizer is available and Monday masks were available for customers.
Another popular thrift store operated by The Salvation Army on Bridges Street reopened to the public Saturday.
Maj. Aaron Goldfarb with The Salvation Army said Monday, "I was eager to get my employees back to work. We were excited to open back up and see what kinds of numbers we would have."
He, too, said the store would limit the number of people allowed due to the pandemic.
"We were told 50 percent capacity allows 55 people in the store at one time," he said. "We have social distancing requirements and we do encourage people to wear masks. We also sanitize our carts frequently."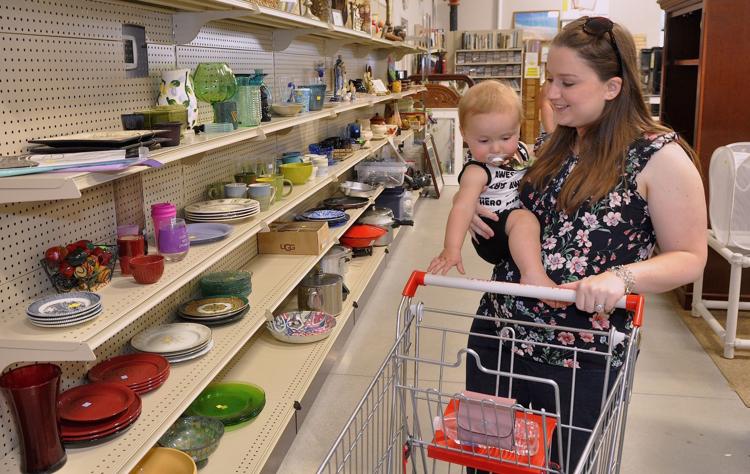 Salvation Army thrift store hours are 9 a.m. to 5 p.m. Monday through Saturday. The donation center is open from 8:30 a.m. to 4:30 p.m. Monday through Saturday.
The St. James United Methodist Church thrift store reopened its doors Saturday.
"We are limiting to 10 people in the store at a time," church secretary Suzanne Plisko said Monday. The hours are 10 a.m. to 4 p.m. Tuesday and Thursday and 10 a.m. to 1 p.m. Saturdays.
Contact Cheryl Burke at 252-726-7081, ext. 255; email Cheryl@thenewstimes.com; or follow on Twitter @cherylccnt.