EMERALD ISLE — Some Emerald Isle residents have complained about water bills that have doubled or tripled recently; meanwhile the executive director of Bogue Banks Water Corp. said usage and availability have necessitated rate changes.
In a statement in response to customer complaints, Seola Hill of BBWC cited revenue needs that triggered a rate increase; chemical supply cost increases; new, more accurate meters; and problems getting good water as saltwater intrusion into the aquifer water source increases and irrigation of yards grows.
One of the customers who complained was Danny Shell, who lives on Windjammer East, off Coast Guard Road.
In a Sept. 10 email to the News-Times, he said his bill in August 2019 was $77, but in August 2020 it jumped to $252, and he used only 3,000 more gallons during the same period.
Mr. Shell said he visited BBWC in early September after receiving his August bill and listened to an explanation. When he got home, unsatisfied, he posted his experience on social medial and got more than 100 responses from people whose bills had tripled.
"In all fairness," Mr. Shell said in the email, "it appears … I have overindulged in irrigation, something I'm not proud of. In any event, I have turned off the irrigation and will water as needed for shorter times and see what happens next month."
Still, he said, "It is glaringly apparent the company cannot meet the summer seasonal demand for water and we were poorly 'incentivized' to take notice via our recent bills."
In his response, Mr. Hill said the private, nonprofit company has installed new meters for about 65% of its customers, and they are more accurate than the ones they replaced, which have degraded over time.
In addition, he said, the company implemented new rates for the first time in 10 years before the novel coronavirus restrictions hit in March. The company, he added, "waived all late fees and suspended any disconnections during this time and offered hardship payment plans if needed."
The new rate system is "tiered" for the first time, Mr. Hill said, meaning instead of paying a flat rate for all the water they use, customers now pay more as usage increases. It's something other companies implemented long ago, he claimed.
In addition, BBWC bills irrigation water at an even higher rate, $10 per 1,000 gallons.
"The decision to switch to a tiered structure was not made lightly," Mr. Hill said in the statement.
The utility, he said, initiated the system for a number of reasons, including ever-increasing demand for a limited resource.
"With summertime demand increasing to almost 400% of the offseason demand, we sent out newsletters in the spring of the last two years asking customers to help by lowering their usage, specifically irrigation, during the summer season," Mr. Hill said. "The demand has not subsided any over the past two years. Statistically speaking, homes that irrigate use 70-80% of their water on the lawn.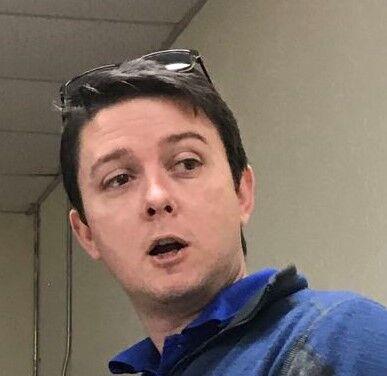 "While we understand the desire for a plush green lawn, especially in a community that contains significantly more rentals than fulltime residents, it is ultimately a luxury item that is doing more harm to the (Castle Hayne) aquifer than good to the surface," he continued.
He said it is not a healthy longterm trend.
"We cannot continue to blindly abuse the groundwater aquifer with such a high demand without consequences to future generations," he said, citing saltwater intrusion.
He suggested property owners use shallow wells, low-flow irrigation heads, working rain sensors and irrigate no more than three days a week.
"My primary goal is to maintain a water system that is not only functionally healthy, but one that is prepared for the future with a healthy aquifer to provide safe water for future generations," he concluded
Mr. Shell said many property owners have no room for the shallow wells Mr. Hill suggested.
In his response to the complaints, Mr. Hill said the company, which also serves Indian Beach and Salter Path, has been trying since February to lease town property in McLean-Spell Park for a new well. It would supply water for a planned reverse osmosis plant to deal with the intrusion problem. Reverse osmosis removes salt.
Residents of Sound Drive near the proposed lease site complained about the company's well site plan, and the town has not yet approved the lease, in large part because of state restrictions on crowd size in meetings during the pandemic. Officials haven't wanted to hold a likely crowded public hearing.
Town Manager Matt Zapp said Friday the town wants to continue discussions with the utility and will address the lease as soon as possible.
In the meantime, Mr. Hill said BBWC is testing a water meter add-on that would allow homeowners to see water usage daily via an app.
"This could be a powerful tool for those that do not live here fulltime, have rental homes, or just want to keep an eye on your everyday usage," he said.
Contact Brad Rich at 252-864-1532; email Brad@thenewstimes.com; or follow on Twitter @brichccnt.