MOREHEAD CITY — As Mayor Jerry Jones put it, "Morehead City has gone to the dogs."
The city hosted a grand opening Tuesday afternoon for its first dog park, located in Rotary Park at 2200 Mayberry Loop Road. Dogs and their humans gathered at the new space for a brief ribbon-cutting ceremony, a raffle and some snacks.
"We're here today not just to have a ribbon cutting for our first dog park," Mayor Jones said in his opening remarks, "but to recognize the community and the many contributions that many different people, many different organizations continually give to our city, our community, so we can continue to grow and offer more stuff."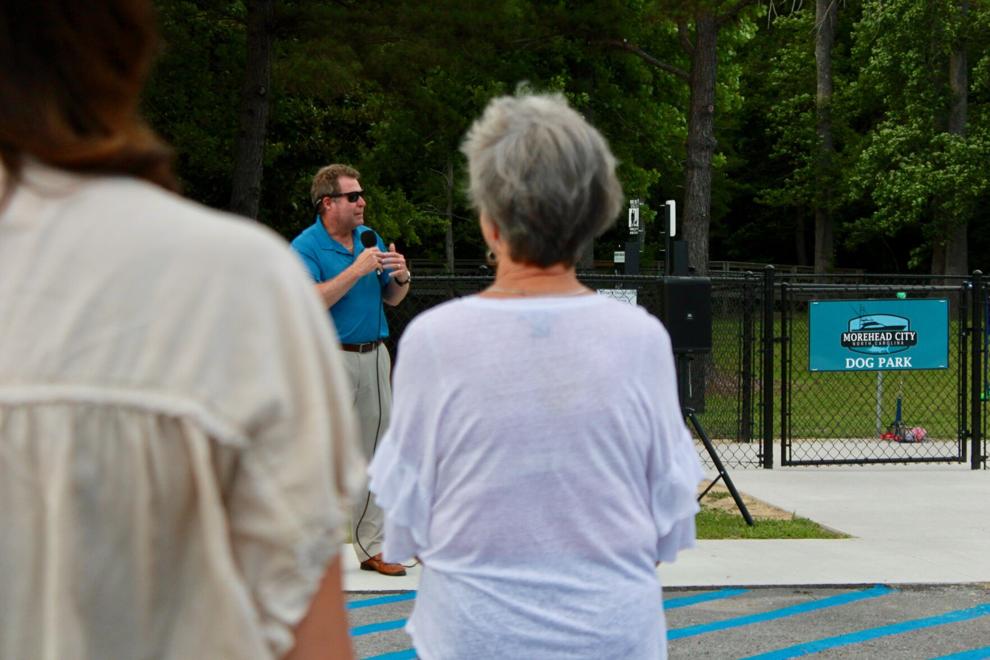 In attendance were representatives from the Brandt Animal Foundation and the Carteret County Association of REALTORS, which provided grants to help open the park.
"Our realtors play a huge part in the community and this is just a one small, little give back that we can (do)," Sheree Higgins with the realtors' association said. "I say timing is everything because I was at the train station with Lisa (Rueh, Downtown Morehead City Inc. director) talking about some projects and here comes Jerry walking in the door, and she mentioned about the dog park and I said, 'Let's do it, let's do it.'"
Mayor Jones said the idea of a dog park has been on the minds of the Morehead City Council for a decade or longer, but it was thanks to the donations the dream became reality.
Earlier in the year, the council approved $13,500 for the development of the park, which included the $1,500 from the realtors' association and $5,000 from the Brandt Animal Foundation. City manager Ryan Eggleston had previously proposed Piney Park for the location of the new facility, but the council thought it would be better suited for Rotary Park.
It's a roughly 100-foot-by-100-foot, fenced-in grassy area near the north end of the park where dogs and humans are free to run and socialize to their hearts' content. The park is divided into separate sections for large dogs and small dogs with a water pump and other small amenities, like a bench.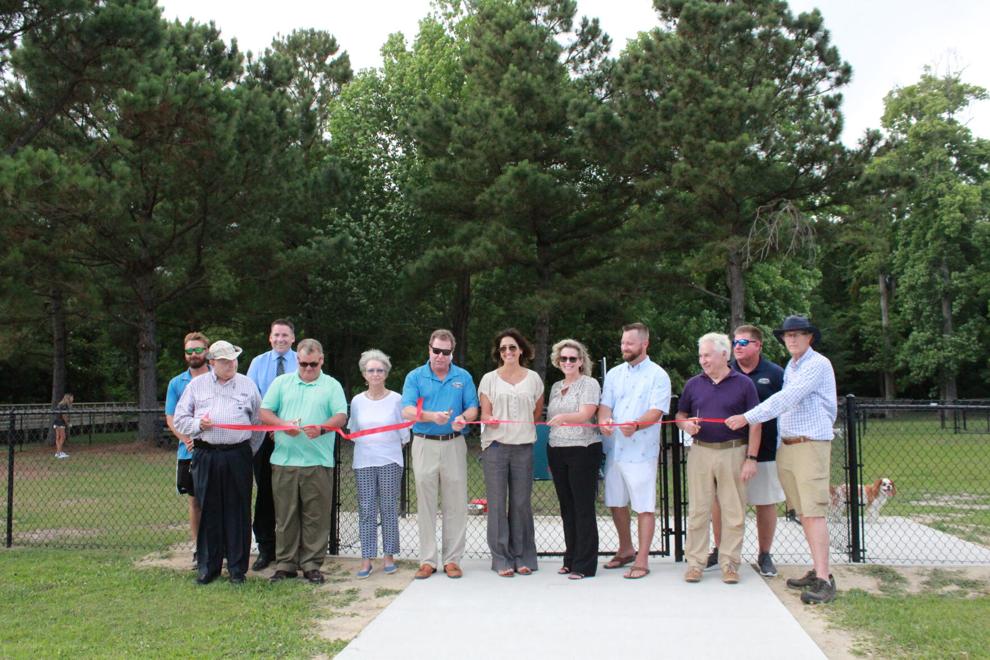 As he wrapped up, Mayor Jones said he hopes the park is enjoyed by residents and visitors – furry or otherwise – for years to come.
"There are just so many facets of Morehead City, Carteret County," he said. "It's not just the sun and the beach and the water; it's the dog parks, it's the Rotary (Club), it's the soccer fields, the baseball park, the tennis courts. It's just so many different activities that we offer to people and people recognize that …they settle here and then they contribute themselves to start being part of our community, and with that we continue to grow."
Contact Elise Clouser at elise@thenewstimes.com; by phone at 252-726-7081 ext. 229; or follow on Twitter @eliseccnt.