BEAUFORT — Crews working for Beaufort are set to close portions of Cedar Street beginning Tuesday as they work to repair and replace utilities beneath the road.
The town issued notice of the pending closures late Friday and said over the course of the estimated four-month project, closures should be limited to one block at a time.
"Please use caution while traveling in this area as road closures will be necessary and the closure areas will change while the work is completed," the town said in a release.
Tuesday's closure will include the block of Cedar Street between Moore and Orange streets, followed by subsequent closure of Cedar between Moore and Live Oak streets, according to the notice. From there, closures are to proceed westward. Detours will be provided around shuttered blocks.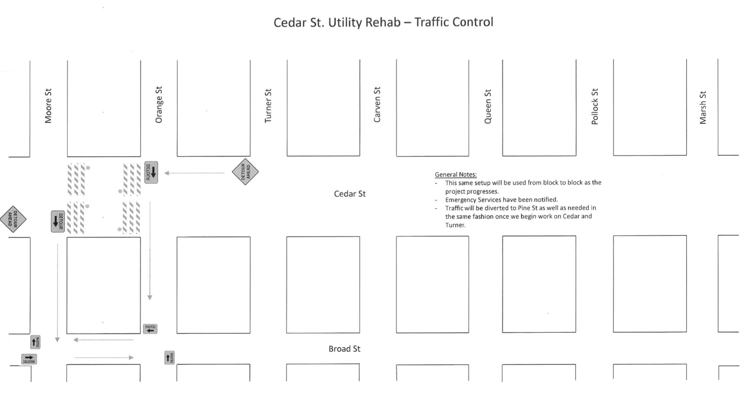 "The rehabilitation and replacement work of underground infrastructure is being undertaken in advance of North Carolina Department of Transportation's planned resurfacing of Cedar Street," the town said.
At some point, NCDOT, which maintains the roadway, is set to turn Cedar Street over to the town, freshly paved. NCDOT relinquishing the street is connected to the final stages of the Gallants Channel bridge replacement project.
"NCDOT expects to begin replacing the stormwater lines on Cedar Street in March," Town Manager John Day said Monday night.
Beaufort commissioners awarded the bid for the utility work, which will prep for the stormwater and repaving efforts, in November to Ralph Hodge Construction Co. of Wilson. The project totals $1,664,170, to be paid for from the town's capital reserve fund.
Contact Jackie Starkey at 252-726-7081, ext. 225; email jackie@thenewstimes.com; or follow on Twitter @jackieccnt.