NEWPORT — Newport firefighters stopped a blaze at Riverstone Mobile Home Park that flared up beneath an occupied trailer.
A call went out over the emergency scanner around 4 p.m. Sunday for smoke coming from a trailer at Riverstone, just off of Nine Foot Road.  The Newport Fire Department, Morehead City Fire Department, Mill Creek Fire Department and Broad & Gales Creek Fire Department were dispatched, with Newport arriving first to find smoke coming from one of the trailers.
NFD Deputy Chief James Ainsworth said they managed to put out the fire quickly, and the other fire departments were told they could cancel their response.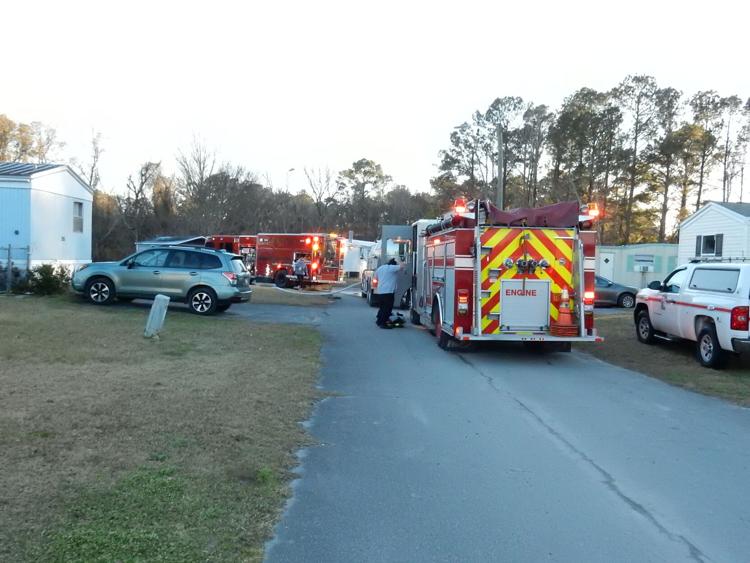 "The only damage is here," Deputy Chief Ainsworth said, indicating the exterior of the trailer, "and under the trailer, nothing inside (was damaged)."
Newport resident Sharon Cleary and her children were in the trailer at the time of the fire. All of them made it out without injury.
"I don't know what happened," Ms. Cleary said. "My house filled with smoke, so I got the kids out."
As of Sunday afternoon, the cause of the fire is still under investigation.