BEAUFORT — The Carteret County Board of Education voted Friday to transition the Marine Science and Technologies Early College High School from a school into a program, but allow students already attending to continue until they graduate.
The 6-1 vote prompted an angry response from MaST parents attending the meeting, including Jaymie and Steve Kerstein of Newport, who along with other parents, have been pursuing legal action against the school board for not allowing their freshmen children to enroll in the school.
"I'm angry and disappointed. We plan to continue to pursue legal action," said Ms. Kerstein, who was accompanied by her attorney, Stacey Gahagan of Raleigh.
"We plan to continue working for the MaST families and community," Ms. Gahagan continued. "The board made a commitment to these families, and that's who we are fighting for."
In response, school board attorney Neil Whitford said, "The statutes are clear that the Board of Education has the final decision on these matters."
As for the vote, school board member Bubba McLean made the motion to go with the third of three proposals presented by Superintendent Dr. Rob Jackson regarding the future of MaST. The school meets on the campus of Carteret Community College in Morehead City and allows students to earn high school and college credits simultaneously.
"When recreating MaST as a countywide program, we're not taking away the program, but transitioning it," Mr. McLean said. "MaST is not a classroom. It is a concept."
Board member Dennis Goodwin seconded the motion, with board members Travis Day, Brittany Wheatly, Chairperson Clark Jenkins and Kathryn Chadwick voting in favor.
Board member Katie Statler opposed the motion, saying "By taking away the structure of MaST, we're taking away the family environment of MaST."
She added that the board has worked against MaST since it opened in July 2019.
Mr. McLean admitted the board has made mistakes regarding the school.
"I think we potentially rushed into it," he said. "The school was visualized and pitched as a vocational program. County commissioners told us the same thing during our meeting with them Wednesday. They told us they thought it was supposed to be a vocational program."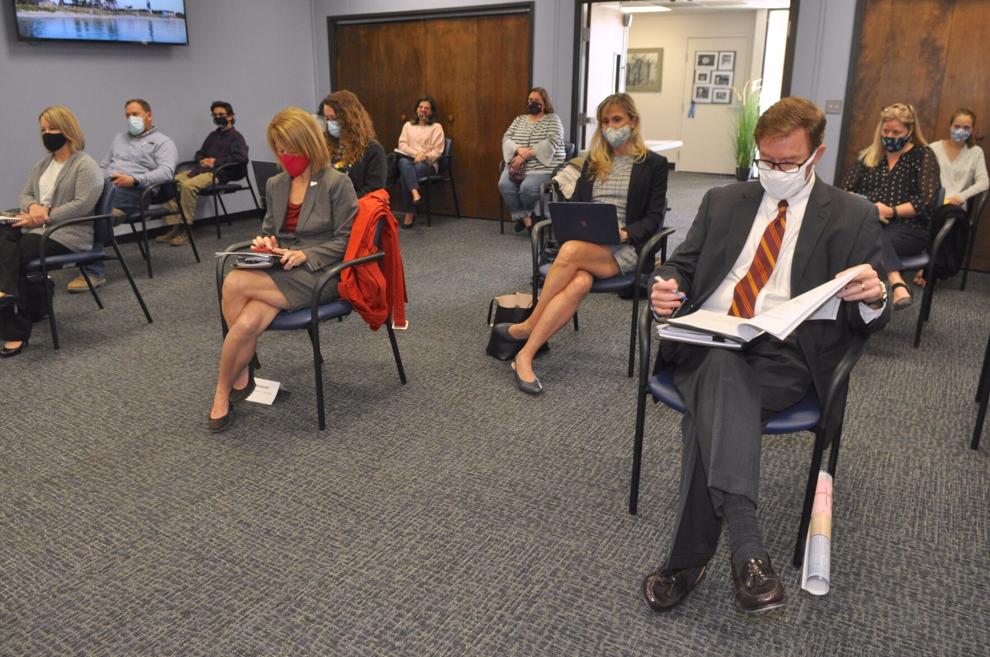 Mr. Jenkins, as did other members who voted to transition the school, said his main concern was not having a guaranteed recurring source of revenue for the school.
"In good conscience, I can't keep moving forward with MaST if we don't know if we have funding," he said. "I can't in good conscience go through this every year with those kids. If you're going to be frustrated with someone, be frustrated with the state. They told us we would have funding each year."
Ms. Wheatly agreed.
"I feel like we keep putting families through the ringer every year," she said. "Perhaps when we do this we can consider smaller academies. But I hate that we're here having to put families through this."
Mr. Goodwin said he liked the proposal, which the board accepted, to allow students at all three high schools to enroll in the MaST program, with the school system providing bus transportation for students to CCC for their various courses.
He added that one reason the board has been concerned about MaST is the threat of drawing students away from East Carteret High School, which has a smaller student population. He cautioned that with the board's action, there was a possibility a group of parents could create their own charter or private school to pursue a MaST-type education.
"There's nothing to prevent a private or charter group from doing what MaST is supposed to do. Then we will have no input or influence. I want to mention that there is that potential down the road. Then we may still lose students," Mr. Goodwin said.
He further asked if there would still be a need for a physical school at CCC for the program when existing students graduate that in two years.
Dr. Jackson said he wasn't yet sure since the board had just approved the proposal.
"That will be part of our research as we move forward and work with (CCC President Dr. Tracy Mancini)," Dr. Jackson said.
Mr. Day said he liked the proposal because it opened up the program to more students, which had an enrollment cap of 100 sophomores and juniors, with 94 currently attending.
As for the proposal, Dr. Jackson said the school would transition while still allowing the 94 students at the school to graduate.
"We may be able to start offering the new program in August, but I just don't know that yet," he said.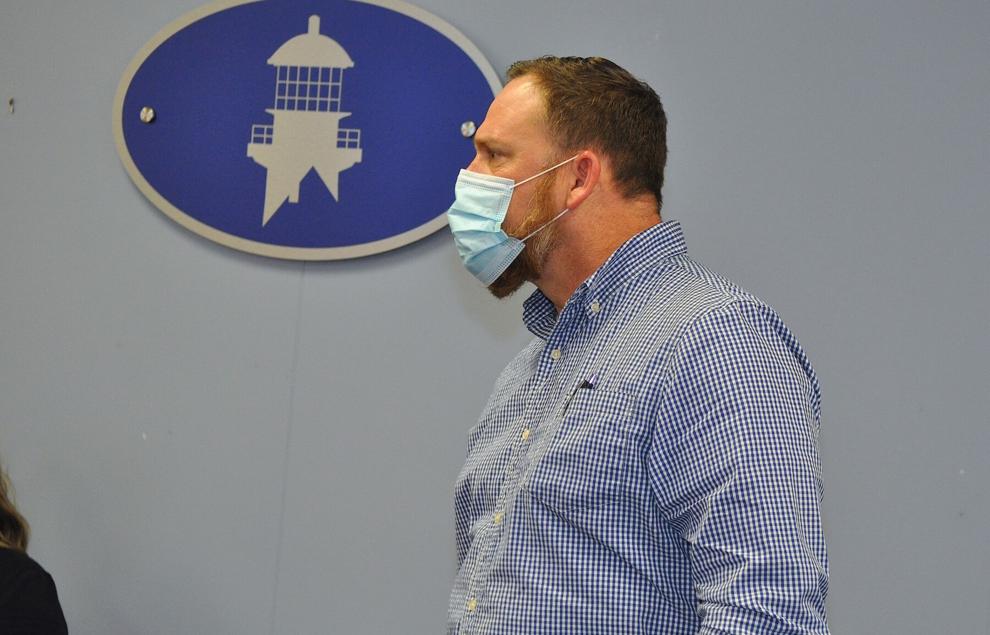 The differences of the approved proposal compared to what is currently offered is that under the program, freshmen and sophomores who apply to MaST must meet certain criteria to access CCC courses. Criteria include having passed Math 1 with a C or better, score at least 3 on the Math 1 end-of-course exam, score at least 3 on the eighth-grade English EOC, have a recommendation from a high school principal and, for sophomores only, have a weighted GPA of 4.0 on high school courses.
Originally, any freshman or sophomore who applied to MaST could attend.
The cost to operate MaST under the new proposal for 2021-22 is estimated at $623,676, with anticipated revenue of $475,958, leaving a shortfall of $147,718. Dr. Jackson did not say where those shortfall funds would come from.
For 2020-21, expenses are $575,346, with revenue of $556,405. This year's shortfall is $18,941.
Mr. Jackson cautioned the estimated revenues for MaST are based on the assumption the state will fund $200,000 in Cooperative Innovative High School funds and county commissioners will agree to fund $245,958. He said the N.C. Department of Public Instruction informed him MaST is included in its request to the General Assembly for funding for 2021-22.
"We have no idea right now what the General Assembly will do," Dr. Jackson said.
As for the other two proposals he presented, one involved having freshmen through seniors at MaST, with the exception students could only enroll in one of five programs: aquaculture, marine trades, welding, auto/diesel or hospitality/culinary arts. There would no longer be a four-year college transfer option.
The second proposal would have transitioned MaST from an early college to a middle college, which only serves juniors, seniors and grade 13 if needed.
Regarding legal action, Ms. Gahagan said, "Right now we are in the middle of discoveries and we anticipate additional claims and plaintiffs. We had been waiting to see what the board's decision was today."
There are currently 113 cooperative innovative high schools operating in the state, with about 80% of those early college high schools, according to Dr. Jackson.
Dr. Mancini, who attended the meeting, declined to comment following the session.
Later Friday, Dr. Mancini released a statement indicating CCC would continue to support existing MaST students.
"We regret that MaST Early College was never given the space of a few uninterrupted years to fine-tune the enrollment, programming, and funding that would meet the stated intent of the school and satisfy all stakeholders," Dr. Mancini's statement read, in part. "Carteret Community College is committed to our current MaST students and families, and we look forward to celebrating their accomplishments as they progress and graduate from MaST. We value our partnership with Carteret County Public Schools, and we will continue to look for innovative ways to serve high school students with career and technical and college transfer programming."
Reporter's note: This article was updated at 10:17 a.m. Saturday, March 6, 2021, to include a statement from Carteret Community College President Dr. Tracey Mancini, who initially declined to comment. 
Contact Cheryl Burke at 252-726-7081, ext. 255; email Cheryl@thenewstimes.com; or follow on Twitter @cherylccnt.