MOREHEAD CITY — When the school year ended in June, many students' access to free meals was interrupted for the summer.
However, thanks to the the National School Lunch Program Seamless Summer Option and the N.C. Summer Nutrition Program, many children across Carteret County and beyond are still receiving free breakfasts, lunches and snacks at various sites.
Carteret County Schools child nutrition director Melissa Albright said Thursday many students are being served free breakfasts and lunches during the program Monday through Thursday at various county schools through Thursday, July 29.
While the program is providing free meals to more than 1,300 students, there are many other families who struggle to provide nutritious food to their children during the summer months. That's why the school system's child nutrition workers are providing free meals at other sites through Friday, Aug. 13. The program started June 7.
Parents can pick up free breakfasts and lunches through Friday, Aug. 13 at Morehead City Elementary School.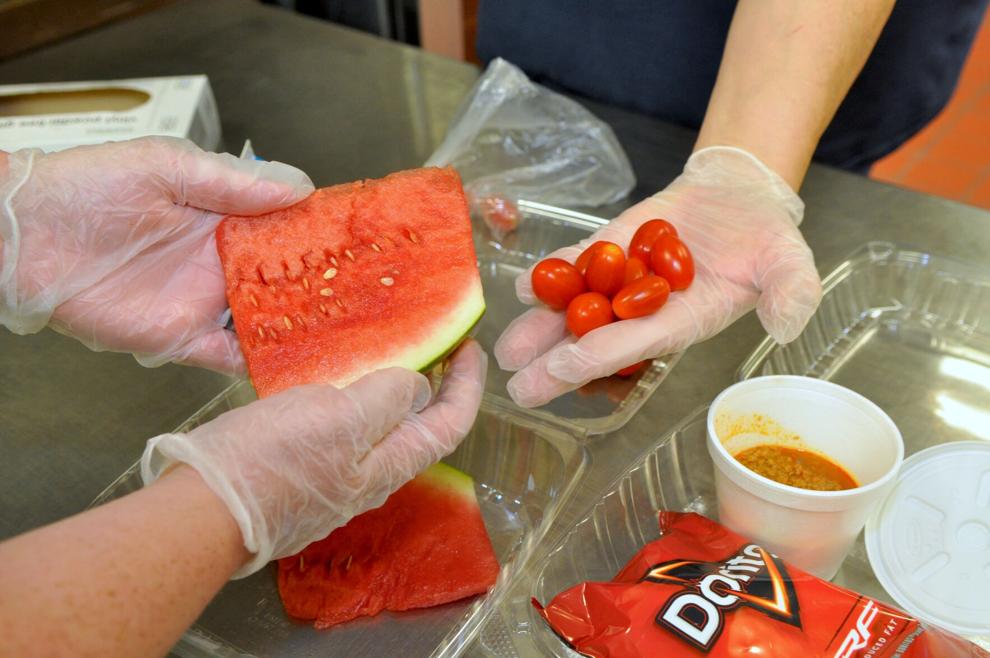 "Parents can call the elementary school to let them know how many meals they need and we'll know how many to fix," Ms. Albright said. "They also must come to the school to pick up their meals. Since it's a summer feeding program, we can provide meals for all children, regardless of age."
In addition, the child nutrition program is providing free meals for children at the boys and girls clubs in Morehead City and Beaufort, the Aquatic Center in Cape Carteret and the Bridge Downeast on Harkers Island.
For the month of June, the school system provided 7,500 breakfasts, 12,000 lunches and 18,000 snacks at the various locations.
For those preparing the meals, like Morehead City Elementary School cafeteria manager Susan Ray, it's an important mission.
"It's very important. There are families struggling, even if they are getting food stamps," she said as she prepared lunches Thursday. "We just want kids taken care of so they don't go to bed hungry."
Sedricka Courman, director of the Boys and Girls Club in Morehead City, agreed. She said the club is on average serving 60 to 80 children each day.
"It is such a blessing," she said. "Everyday you see people and just assume everything is OK, but we don't know what some of these families are going through. We just want to make sure these kids have a nutritious meal each day."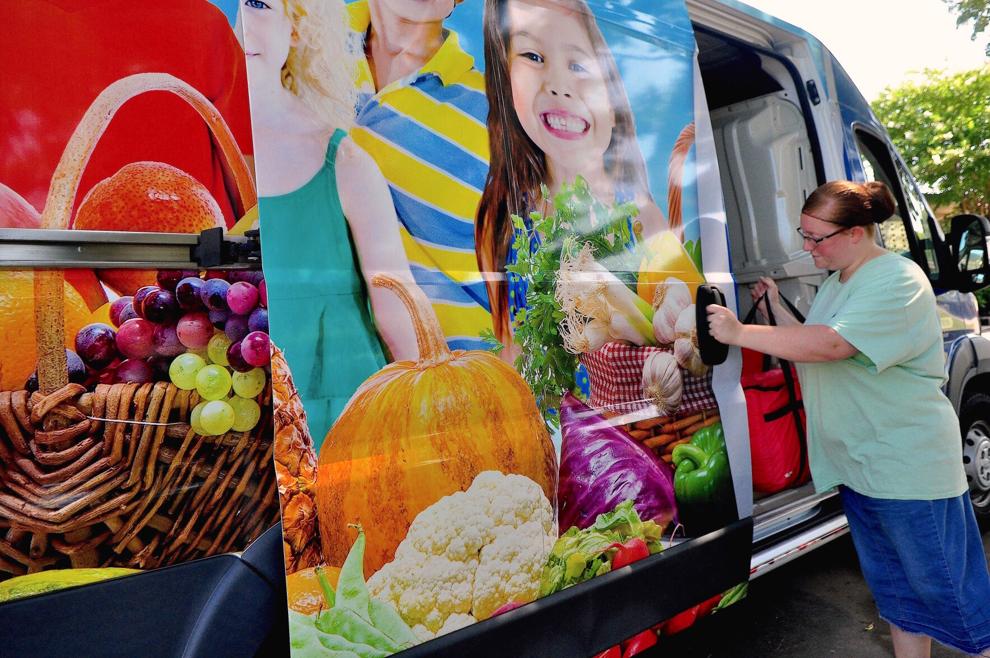 Ms. Courman added that she appreciated the school system, especially Ms. Ray, for making sure meals are available each day at the club.
"We know our kids are safe and fed and a lot of that is thanks to Susan Ray and the Carteret County school system," she said.
The U.S. Department of Agriculture provides funds to the N.C. Department of Public Instruction for the summer nutrition programs. They operate in low-income areas where 50% or more of the students qualify for free or reduced-price school meals. The NCDPI works to recruit and train public school districts, charter and non-public schools and public and private nonprofit organizations to participate as program sponsors. Approved program sponsors receive federal reimbursement for all qualifying meals served to children.
County families interested in picking up free breakfasts and lunches from MCES should call 252-726-1131.
Contact Cheryl Burke at 252-726-7081, ext. 255; email Cheryl@thenewstimes.com; or follow on Twitter @cherylccnt.