MOREHEAD CITY — Motorists, some impatient, waited in long lines Tuesday morning at the few gas stations that still had fuel to offer due to the temporary shutdown of a major East Coast gas pipeline following a cyberattack.
Michael Smith, manager of the Exxon Handy Mart in Morehead City, appealed to the public to be patient.
"We are asking people to remain calm," Mr. Smith said after the Morehead City Police Department had been called to the station around 11 a.m. to ensure there were no problems. "We don't know when we are going to get a new supply, but we will eventually get more."
The station had one pump open for non-ethanol gas and those waiting in line were trying to take it in stride.
"We procrastinated last night and now I wish we hadn't," Alex Struyk of Morehead City said. "This is the fourth station we've tried. People are arguing and there was a brief tiff. It's getting scary out here."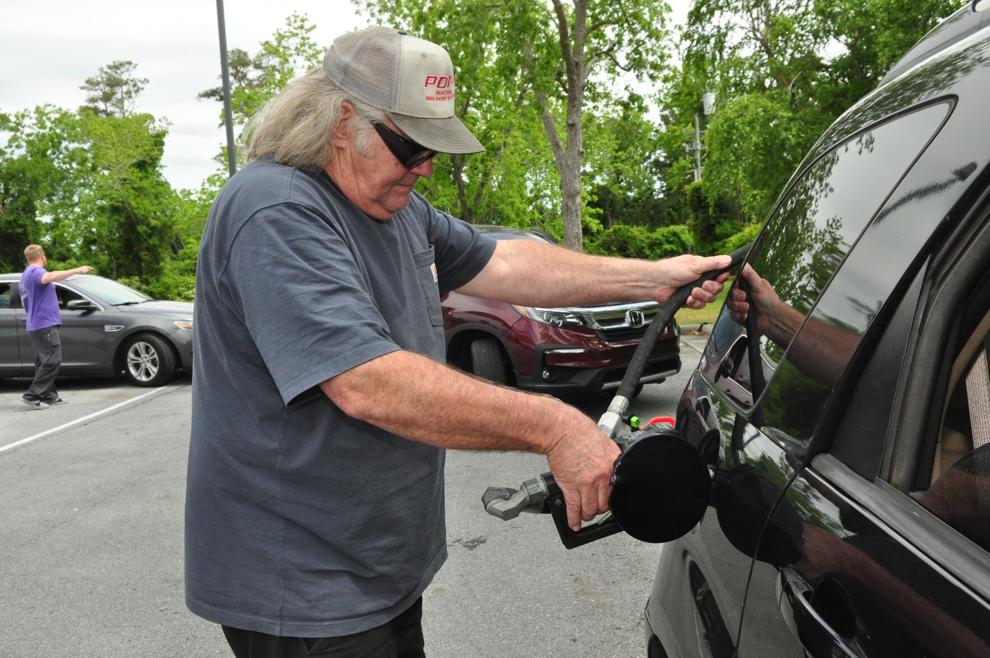 Jack Davis of Harkers Island said he persevered in line because he needed gas to get to doctor appointments.
"I've got several doctor appointments coming up so I don't have a choice," he said.
Leah Grady of Morehead City simply gave up.
"People are getting rude and I gave up," she said. "It's not worth all of this."
The issues have arisen from a ransomware attack on the operators of the Georgia-based Colonial Pipeline that led the company to temporarily suspend all pipeline operations late last week. The Associated Press reports the pipeline, which runs from Houston, Texas, to the New York harbor, delivers around 45% of all fuel consumed on the East Coast, and federal officials said Monday they are monitoring supply shortages in the Southeast.
In response to the temporary pipeline shutdown, Gov. Roy Cooper declared a state of emergency Monday evening temporarily suspending motor vehicle fuel regulations in an effort to ensure fuel supplies throughout the state.
"Today's emergency declaration will help North Carolina prepare for any potential motor vehicle fuel supply interruptions across the state and ensure motorists are able to have access to fuel," Gov. Cooper said Monday.
James Davis, president of local oil supplier J.M. Davis Industries, said in email to store managers that was shared with the News-Times he expects fuel shortages to last at least through this week. Colonial Pipeline officials have stated they hope to restore most service to the pipeline by the end of this week, but it could still take time for supplies to return to normal.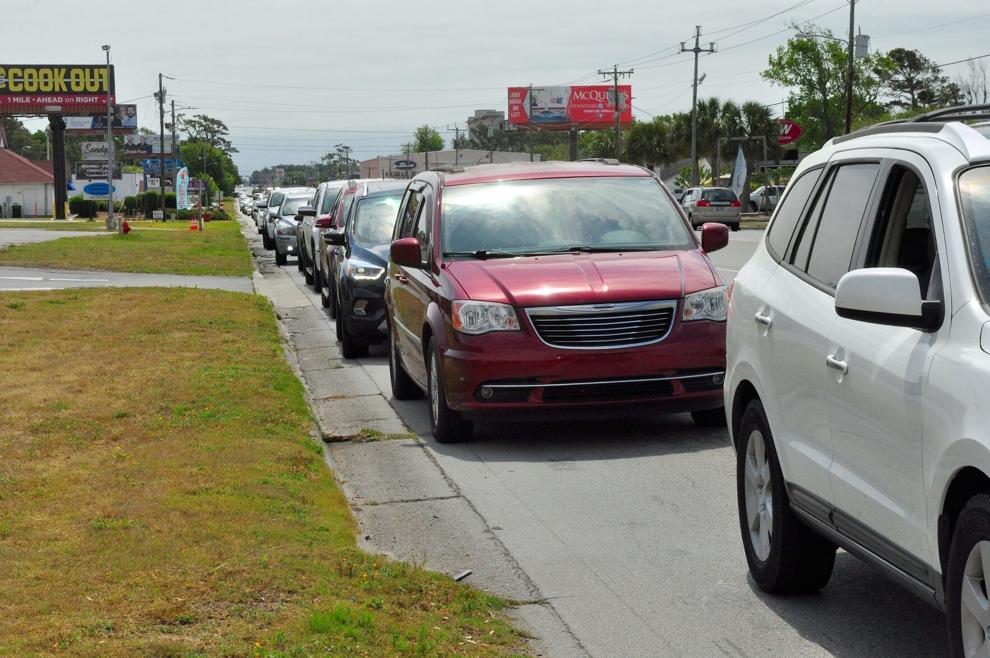 "This shut down is crippling suppliers from New Orleans all the way to New York.  Unfortunately we do not know much more than that at this time.   We, and every other chain in the eastern US, will begin experiencing outages," Mr. Davis said in the email sent Monday evening. "We and other retailers had hardly any warning of this critical failure in our supply chain and as a result had little opportunity to prepare for it's [sic] challenges.  We are all working hard to find, secure, and deliver product of various grades and types but available supplies have been exhausted extremely quickly out of fear and mostly due to the sheer magnitude of the failure."
Mr. Davis told the News-Times he is working to conserve fuel reserves for emergency services, such as ambulances and police vehicles.
The AP reports the FBI is investigating the cyberattack and named the group DarkSide responsible.
The Associated Press contributed to this report.
Contact Cheryl Burke at 252-726-7081, ext. 255; email Cheryl@thenewstimes.com; or follow on Twitter @cherylccnt.
Contact Elise Clouser at elise@thenewstimes.com; by phone at 252-726-7081 ext. 229; or follow on Twitter @eliseccnt.