MOREHEAD CITY — Carteret County high school students attending a job fair Wednesday at Big Rock Stadium quickly discovered there are plenty of businesses hiring.
Fifty-five businesses, ranging from cleaning services to restaurants, set up booths at the Jump On Board Job Fair in hopes of filling the many vacancies created as companies open back up after shutting down or scaling back hours during the coronavirus pandemic.
"Everywhere we go we see help wanted signs," Michele Querry with Crystal Coast Economic Development said. "Employers have modified hours because they can't get help. We had some businesses that wanted to be here today, but they didn't have enough employees to cover their offices so they could be here."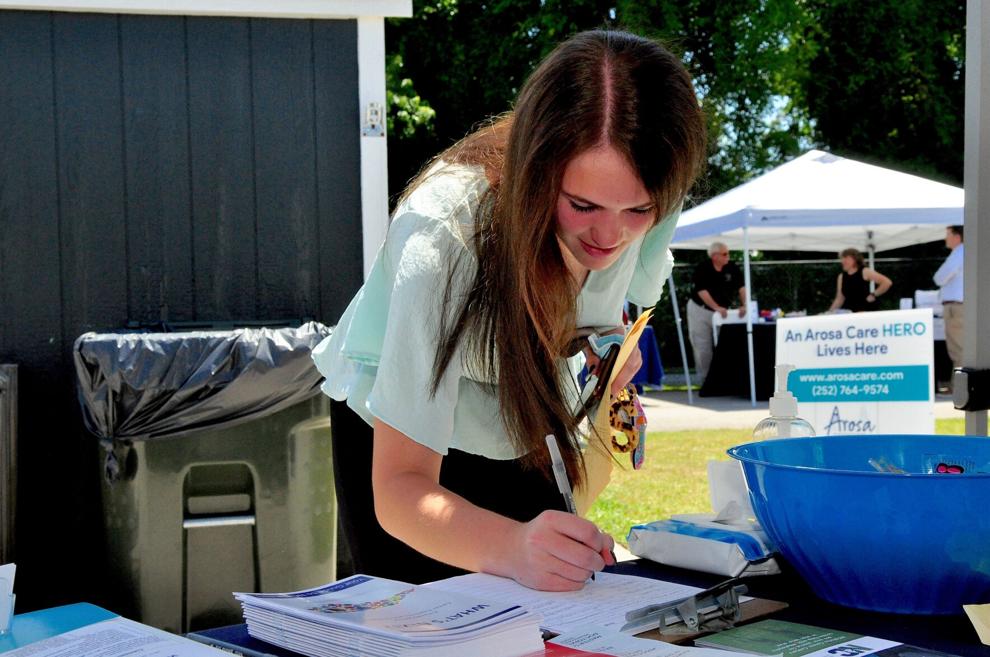 Ms. Querry said after discussing the critical shortage of workers with NC Works, Carteret Community College, the county school system and the Carteret County Chamber of Commerce, the decision was made to hold a job fair. It was open to only high school students from 1 to 3 p.m., then to the general public from 3 to 6 p.m.
"We thought maybe this fair would help with summer employment," Lindsey Gress, career center manager with NC Works, said. "We are seeing such a need for workers. Some businesses are offering hiring bonuses, and we're seeing more and more businesses aligning their pay scale to be more competitive."
With such a variety of job openings, Allison Deese, coordinator of the school system's career and technical education program, said it was the perfect time for students to apply for jobs.
"We have businesses call us all the time seeking students to work," she said.
The demand has gotten so high career development coordinators at the high schools said the schools have started posting job openings on their school websites. Croatan High School career development coordinator Karen Davis said she also posts job openings on a bulletin board.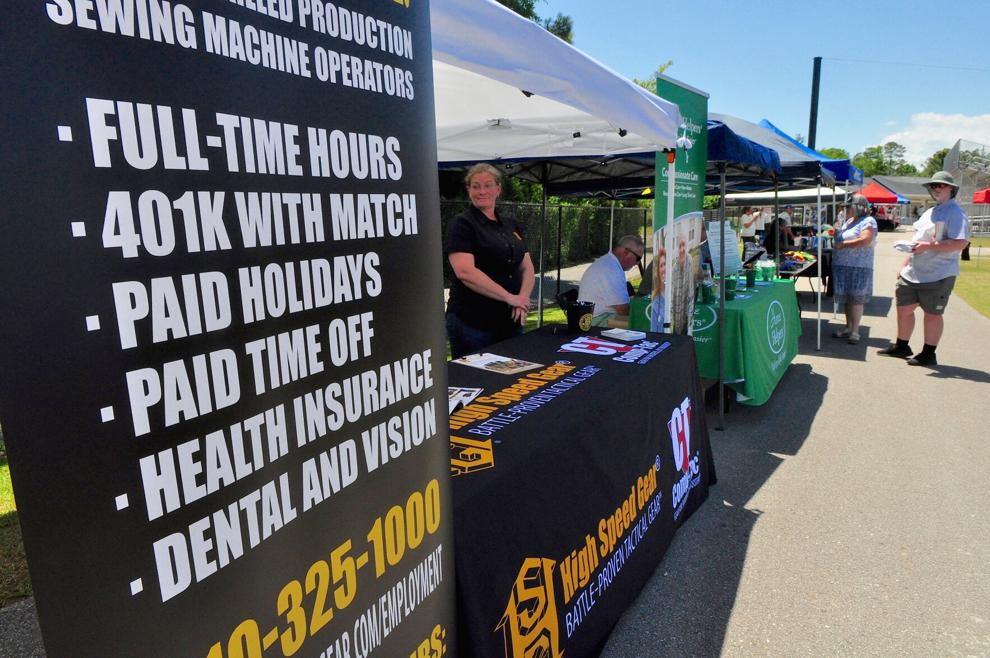 Students attending the fair said they were finding jobs that interested them.
"I'm interested in mostly a summer job and I kind of checked them all out," West Carteret High School junior Brannon Ferguson said. "I was interested in a beach house cleaning service. It was good pay and seemed to have a friendly environment."
East Carteret High School freshman Takailyn Carter said she was looking for her first summer job.
"I really wanted to help out my family and be a more independent person," she said. "I really liked the cleaning service offer because it's good pay and seems like it would be nice to do and it would be fun. I'd like to work part time during the school year and do summer work."
CHS junior Juliette Pottier said she already had a part-time job, but was looking for something new for the summer.
"I like restaurants and serving because of the tips and the experience I get in the summer," she said. "I'd also like to work part-time during the school year."
Contact Cheryl Burke at 252-726-7081, ext. 255; email Cheryl@thenewstimes.com; or follow on Twitter @cherylccnt.