HARKERS ISLAND — The pace for replacing two bridges to and from Harkers Island is ramping up with night work starting Sunday.
According to a release from the N.C. Department of Transportation, contract crews will conduct night work between 7 p.m. and 5 a.m. six days a week – Sunday through Friday – with crews finishing the following mornings.
Daytime work is already underway and occurring every day, except Sundays.
The reason for the accelerated work schedule is because the contractor needs to get as much work done in the water as possible due to a moratorium, which prohibits them from performing any in-water work from April through October, NCDOT said.
As such, the contractor will build a temporary work bridge that can be used to move materials to the new bridge under construction.
Traffic on the existing bridges will remain open during construction, but drivers will continue to encounter periodic, but short, lane closures.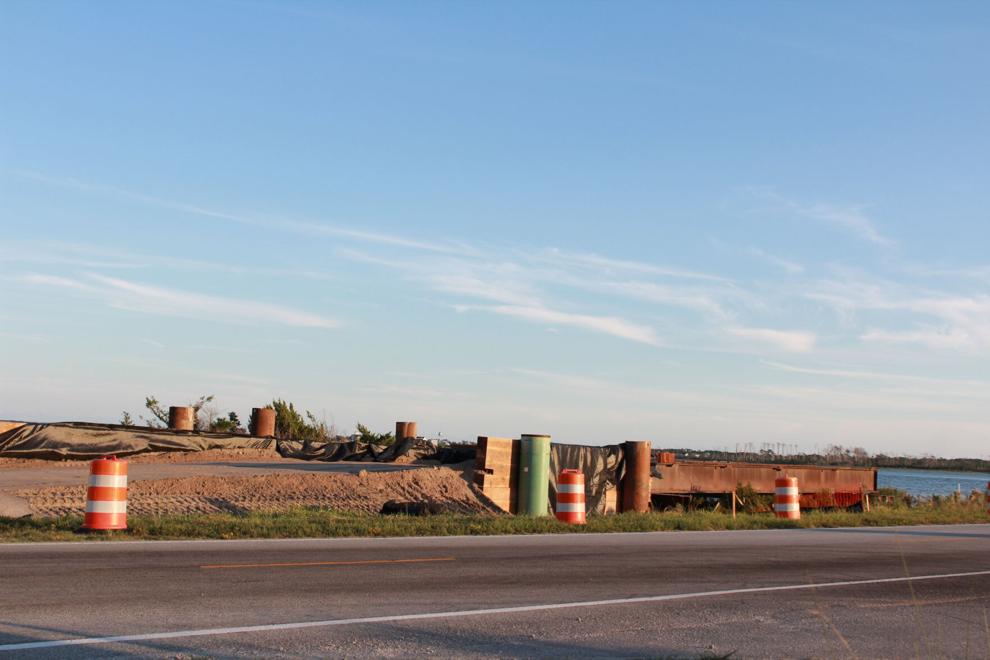 NCDOT announced in late July it had selected Dallas, Texas-based Balfour Beatty Infrastructure Inc. to carry out construction on the long-anticipated bridge replacement project. The contract totals nearly $60 million and the overall project cost is around $68 million, almost twice the original estimated cost of $35.37 million.
Currently, a series of two bridges connect Harkers Island to Straits on the mainland, with a center island connecting the two. A single bridge will be built in place of the existing structures, which are both more than 50 years old and due to be replaced. The Earl C. Memorial Bridge, a drawbridge, will be demolished, while the other will remain as a pedestrian access to the Straits Fishing Pier on the center island.
The new bridge will be roughly 3,200 feet in length with a 45-foot navigational clearance. It is being constructed just east of the two existing bridges and is expected to be complete in fall 2025.
Contact Elise Clouser at elise@thenewstimes.com; by phone at 252-726-7081 ext. 230; or follow on Twitter @eliseccnt.