MOREHEAD CITY — Carteret Community College is facing a budget shortfall due to the novel coronavirus pandemic.
That was the word Tuesday from CCC Vice President of Finance and Administrative Services Steve Davis.
"Due to shortfalls in tuition receipts and state tax collections, we might not receive funds for other general expenses and could also see a possible budget call back," Mr. Davis said during the CCC trustees meeting, held via Zoom. "If this happens, our budget for the remaining part of the year would be extremely tight."
He estimated CCC could face a $460,000 shortfall below what the college normally collects from students. Mr. Davis said all state community colleges are in a similar situation. Due to the loss of funds, the state has instructed community colleges to enact several spending restrictions, according to Mr. Davis.
For CCC, the spending restrictions are:
No purchases except for instructional items, COVID-19 items or mission-critical items determined by the college president.
No travel except for what is required to perform a job, for economic development or mission-critical needs determined by the college president.
A hiring freeze except for faculty instructors or personnel considered mission critical as determined by the college president.
No salary increases except in the case of a promotion.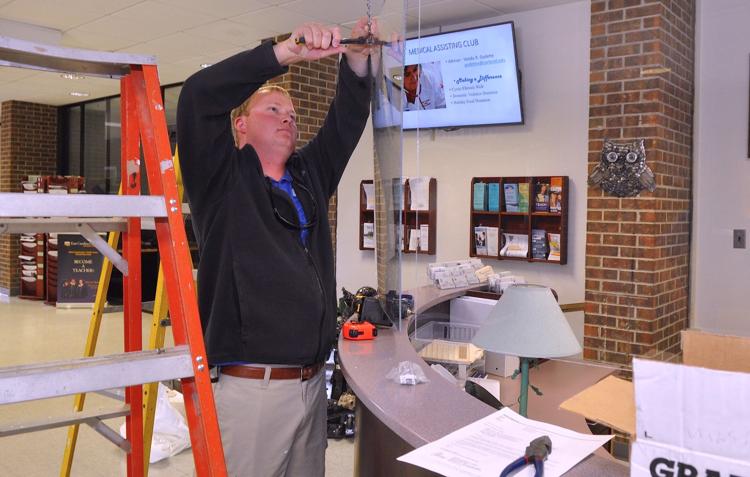 Mr. Davis said other receipts that are down include bookstore commissions, vending commissions and student technology and activity fees.
The college has spent more than $13,000 for COVID-19-related items so far, ranging from disinfectant to computer monitors, according to Mr. Davis. He said he has applied to the Federal Emergency Management Agency to get reimbursed for some of those costs. The remainder will come from the federal CARES Act.
"There could be additional costs for COVID-19-related items depending on campus activity in the near future," he said.
CCC Vice President of Instruction Dr. Tracy Mancini, who Monday, June 1, will become the new college president, said enrollment for the summer semester is down from the same time last year.
"We are 300 seats short from where we were last summer," Dr. Mancini said. "We are optimistic that we will be solid by the time summer classes begin."
Summer classes begin Tuesday, May 26. Registration is continuing for summer and fall semesters, she added.
CCC student enrollment adviser Kayla Williams said Thursday she and other advisers have been conducting virtual registration meetings with students.
"We call it Carteret Café and we offer the sessions each day on Zoom to help students with whatever needs they have," she said. "It's important for us to be accessible whenever the students are available. We're trying to be accessible no matter the day or time."
Dr. Mancini, during the board meeting, said as the campus begins to gradually reopen, some students are coming back on campus.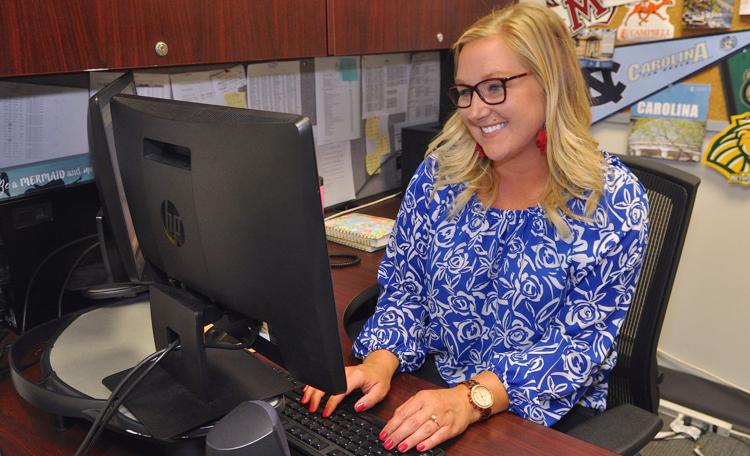 "We've brought back some medical students and we hope to finish up the spring semester," she said.
Other courses that have begun meeting on campus include welding and trades-related programs. Other courses continue to meet virtually.
Dr. Mancini added that classes that are not yet allowed to open on campus include therapeutic massage, cosmetology and esthetics.
"These students will face making up a lot of lab time," she said.
CCC Vice President of Corporate and Community Education Perry Harker said about 85% of his division's classes are seated classes, which has presented many challenges.
Mr. Harker said many classes have shifted online, but some require face-to-face instruction.
"Many things we were able to do online, but some things we are still figuring out how to do it," he said.
Mr. Harker added his department has been working with many small businesses helping them navigate applying for loans through the Small Business Association COVID-19 relief fund.
Contact Cheryl Burke at 252-726-7081, ext. 255; email Cheryl@thenewstimes.com; or follow on Twitter @cherylccnt.