BEAUFORT — North Carolina's 2022 U.S. Senate race will become even more crowded – and feature a Carteret County native – as Beaufort Mayor Rett Newton is set to announce his bid for the seat early next month.
Mr. Newton, who was elected to the municipality's top seat in 2017 and reelected in 2019, will join the Democratic ticket Tuesday, April 6.
"We have such great national challenges that I just can't sit on the sideline, certainly not when our democracy is under attack," he told the News-Times Thursday. "I am committed to running for the U.S. Senate in 2022."
Sen. Richard Burr, a Republican, will not seek a fourth term, and the seat has garnered wide interest across the political spectrum. North Carolina's position as a swing state is sure to attract money and attention to the race as Democrats and Republicans look for gains in a split Senate.
A number of Democrats have already joined the race, including a serving state senator and a former one. Past N.C. Supreme Court Chief Justice Cheri Beasley, who lost her November reelection bid by 401 ballots, is expected to announce her run next month, as well.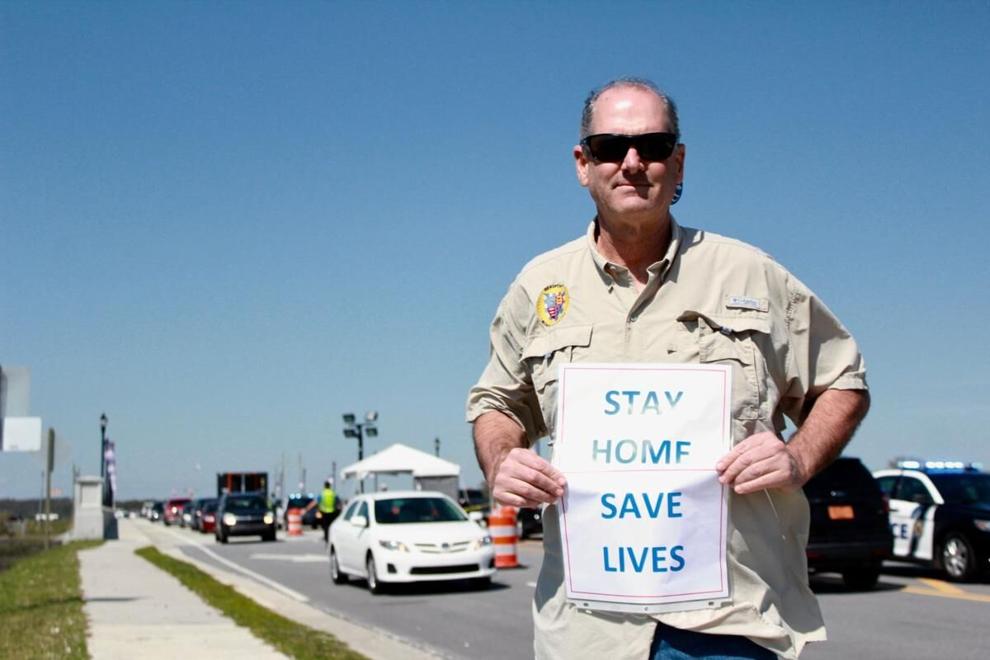 Mr. Newton, a doctoral student at the Duke University Marine Lab, said he was motivated to act following the riot at the U.S. Capitol Jan. 6. As of Thursday, federal prosecutors had charged more than 320 individuals in connection to the attack, with at least 143 defendants indicted by grand juries, CBS News reported.
In a statement days after the mob swarmed the Capitol Building, the mayor said he struggled to publicly address the assault.
"I was a squadron commander at Seymour Johnson Air Force Base during 9/11 and briefed my squadron aircrew on rules of engagement that included the possibility of having to shoot down an airliner and thinking 'how could this act of terrorism happen in our country?'" the mayor told the News-Times Jan. 13. "I had a similar sinking feeling on Jan 6 'how could this act of terrorism happen in our country,' especially when it clearly was preventable on so many levels. I just don't have the right words."
Thursday, Mr. Newton said the events of that day, and the action – or inaction – of Congress that followed, had a "profound effect" on him.
"There are elements in our government that are willing to destroy our democracy so they can stay in power," he said, taking aim at the 147 Republican members of Congress who voted to overturn the November 2020 election just hours after the attack. He called the situation "insane."
Among the 147 was U.S. Rep. Greg Murphy, R-N.C., who represents a swath of the eastern part of the state, including Carteret County.
National divisions have trickled down to the municipal level, Mr. Newton said Thursday.
"You feel the friction, you feel the tension, you feel the dysfunction," he noted.
Mr. Newton said he plans to launch a campaign and remain committed to his role as mayor.
"I am not an attorney, I am a scientist. I have a vast international experience, I understand the challenges of working at local level and at a global level," he said. "…I can reach across the aisle to some Republicans who share my interest in protecting our democracy, protecting our environment and helping those that are stuck in the socioeconomic divide."
Mr. Newton's tenure as mayor has been somewhat higher profile than some of his predecessors, and he was certainly met with new challenges.
He was on the ground with emergency personnel during Hurricane Florence in September 2018 and Hurricane Dorian in September of the following year. He's been outspoken on the continuing need for recovery resources.
"We know in Carteret County that we've got 400 families, at least 400 families, that have not recovered from Hurricane Florence," he said this week. "We have a food insecurity rate in Carteret County reported at 14 percent. These people need help or they're not going to be able to get out of this socioeconomic divide."
Mr. Newton also positioned himself front-and-center during the early days of the coronavirus pandemic, issuing orders to limit travel to Beaufort by restricting access via a short-lived checkpoint at the Turner Street bridge.
The move was criticized, but the mayor has defended the actions, calling the safety measures "imperfect" but necessary to protect the community.
Reporter's note: This article was updated at 9:09 a.m. Friday, March 26, 2021, to fix a typo.
Contact Jackie Starkey at 252-726-7081, ext. 225; email jackie@thenewstimes.com; or follow on Twitter @jackieccnt.