EMERALD ISLE — In 2001, Buck Fugate, then-mayor of Indian Beach and the first chairperson of the newly formed Carteret County Beach Commission, met Greg "Rudi' Rudolph.
"We were interviewing candidates for manager of the County Shore Protection Office – I think there were about 40 interested – and Rudi was the second or third one," Mr. Fugate said in an interview last week. "He came in with a Power Point presentation and explained the issues to us. He was sharp as a tack; that was the first impression. We all looked at each other after he left and said we didn't need to look at anyone else."
Twenty years later, Mr. Rudolph, has resigned his position in a letter to county manager Tommy Burns in order to "explore new opportunities."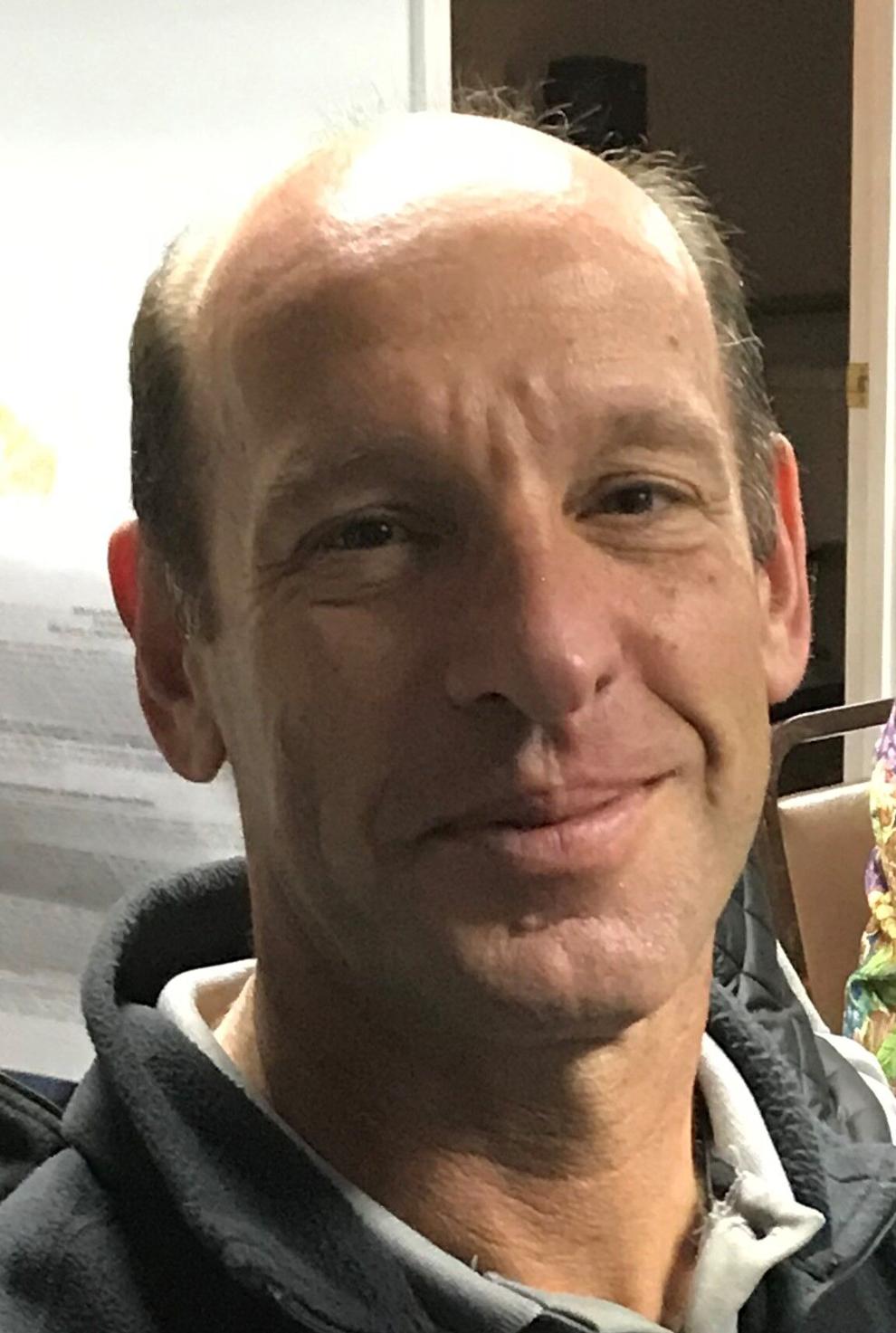 "I'm really sad, personally and for the county," Mr. Fugate said. "The amount of work he did … I'd say he did 40 years of work in those 20 years, and he did it with no staff. He has been exceptional. It's going to be a real challenge to replace him."
In an interview after his resignation, Mr. Rudolph stressed he felt he had done all he could for the county.
His record is…significant.
In 20 years, Mr. Rudolph, with the help of engineers, planned and guided beach nourishment projects that placed more than 20 million cubic yards of sand on Bogue Banks beaches.
In addition, he planned and guided numerous dredging and land protection projects, such as a massive and complex in 2020 that deepened the channel of Atlantic Harbor and protected the shore of White Point, which protects the harbor. It includes a living shoreline, a granite sill and wave attenuators.
Another one was the 2005 relocation of the channel in Bogue Inlet, which had been dramatically eroding The Point in Emerald Isle, home to some of the most expensive residential properties in the county. The project has been successful for 16 years and is set to last another 12 years, nearly double its 15-year life expectancy.
Mr. Rudolph has negotiated the labyrinth of local, state and federal governments and contractors to fund these projects with minimal local dollars, his supporters say.
"It wasn't just his brilliance, it was also his personality," Mr. Fugate said. "I went with him to Congress many times. One time, I remember walking the halls with him, and people standing in doorways, saying, 'Hey, Rudi, hey Rudi.' He has this gregarious personality that just captures friendships."
It all started in the late 1990s after hurricanes Berth and Fran devastated parts of the county and severely eroded beaches. In 1999, a task force began lobbying to help fund beach maintenance with a portion of the county's occupancy tax revenues. In 2001, a legislative act created the beach commission, the only one of its kind in the state, with funding to come from half those tax revenues.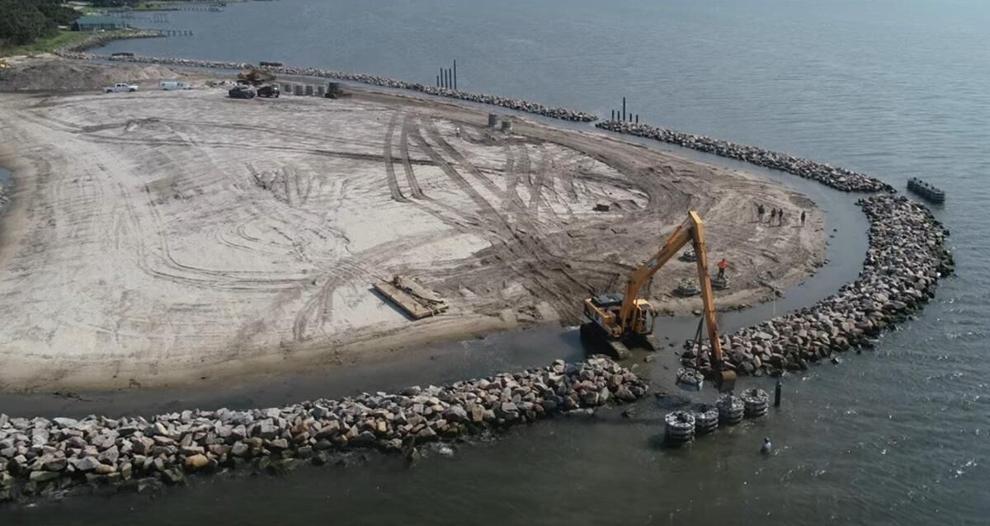 The second chairperson of the beach commission, Atlantic Beach Mayor Trace Cooper, said he doesn't know how the county can find one person to hold the sot occupied by Mr. Rudolph. Mayor Cooper left the commission this year, but said, "Rudi has built a model for us. We are set up to succeed."
The shore protection office manager is not just known locally, he has helped the entire state and is frequently invited to speak at national conferences, Mr. Cooper noted.
"In 15 years of government, he's as good a (public servant) as anyone I've ever worked with," the Atlantic Beach mayor continued. "He's very effective in his job and a great guy."
Emerald Isle Mayor Eddie Barber agrees.
His resignation is "going to be a great loss for Emerald Isle and Carteret County," Mr. Barber said. "Rudi has always done a fabulous job. His shoes will be hard to fill."
Among the many relationship Mr. Rudolph has cultivated, his partnerships with state leaders have proved valuable.  
"I'm so sad for us, but happy for Rudi if he has a great opportunity," State Rep. Pat McElraft, who represents Carteret and Jones counties in the N.C. General Assembly, told the News-Times.
When the county hired, Mr. Rudolph, Rep. McElraft was serving as an Emerald Isle town commissioner, and she said she's surprised the county retained such talent as long as it did.
"He is the go-to person for beach nourishment and dredging all over the state," she noted. "… He's just a good friend, too, with a good heart."
Tom Kies, president of the County Chamber of Commerce, said not only has the shore protection office manager been effective, "he's universally loved." Mr. Kies added the county would be a very different place economically without the work Mr. Rudolph has done to keep the tourist-magnet beaches in good shape.
There were times in the past, Mr. Kies said, when the ocean was lapping at structures. If erosion had been allowed to continue without periodic nourishment, the economy would surely have suffered.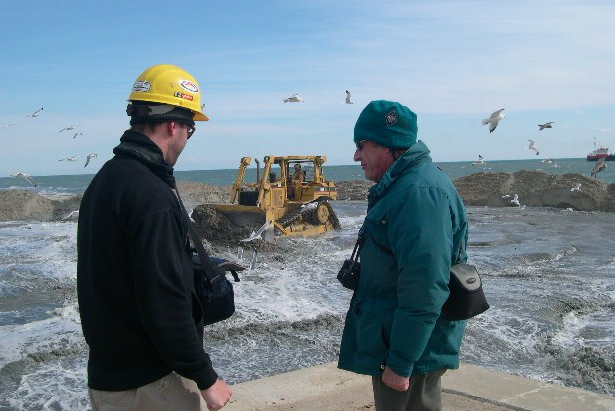 Kathleen Riley, executive director of the Wrightsville Beach-based N.C. Beach, Inlet and Waterway Association, said when she took her position six years ago, the association was a mess, with files locked away and the office in complete disarray after a N.C. State Bureau of Investigation probe of her predecessor. Mr. Rudolph was who she turned to for advice and education on the issues.
"We had to rebuild the whole organization," she said, and did, thanks in large part to Mr. Rudolph, who called him "selfless."
Beyond that, Mr. Rudolph has been helpful to officials in beach towns all along the state's coastline, collaborating with them to identify problems and find solutions, as well as aid them with contacts in the General Assembly and Congress, she said.
She called him "one of a kind," someone who "sees the big picture but also sees and understands all the pieces and how to make them fit together. That's something you don't often find in one person."
John Brodman, mayor of Pine Knoll Shores, has worked with Mr. Rudolph as an elected official for the town and a member of the beach commission.
"I don't know how he does all the things he does," Mr. Brodman said. "He's so calm and level-headed, and so efficient and well-organized and has all the technology down."
As for Pine Knoll Shores, Mr. Brodman said the beaches there are the best they've been in at least 30 years, and at far less cost to town taxpayers than it would have been had Mr. Rudolph not set up the beach management plan and found multiple funding streams.
But Mr. Brodman understands why the shore protection manager is leaving county government.
"He's in the peak earning stage of his career, and he has to think about himself and his family," Mr. Brodman said. "He wants new challenges and he deserves some down time, and quite frankly, just compensation."
Mr. Rudolph's salary has come from the county occupancy tax revenue, not the general fund.
As of Thursday, the position had not been posted to the county's employment dashboard.
CORRECTION: This article was updated at 10:07 a.m. Wednesday, Oct. 27, 2021, to correct two cutlines that had been inadvertently swapped. 
Contact Brad Rich at 252-864-1532; email brad@thenewstimes.com; or follow on Twitter @brichccnt.