This article was corrected at 9:30 a.m. Friday. The original article mistakenly identified Chip Peterson's spouse as his wife, and didn't include the spouses of Dr. Peterson's brother or stepdaughter.
MOREHEAD CITY — One of Carteret County's most accomplished marine scientists has died. Dr. Charles "Pete" Peterson died Saturday surrounded by family at his home in Pine Knoll Shores. He was 74 years old.
Dr. Peterson was a distinguished professor emeritus at the UNC Institute of Marine Sciences in Morehead City for about 43 years. According to his profile on the IMS website, Dr. Peterson was an interdisciplinary conservation ecologist and considered an expert in not only conservation ecology, but also ecosystem services and the ecological injuries of oil spills. IMS said in a statement issued Wednesday Dr. Peterson was "a pioneer in the field of coastal ecology and a passionate advocate for ensuring that good science ended up in the hands of those who could make a difference."
"Dr. Charles 'Pete' Peterson has left an indelible mark and made the world just a little bit better for us all," the statement continued. "He will be missed."
UNC students past and present shared their thoughts on Dr. Peterson on social media after the announcement of his death. UNC postdoctoral student Dr. Stacy Zhang said Dr. Peterson "taught and pushed me to pursue novel research as an undergrad."
"He gave me a dock and the courage to open water swim," Dr. Zhang said. "I still quote him in lectures. We've lost a pioneer and a giant of marine conservation, but his legacy endures in every student he taught."
Ph.D. researcher Kelsey Barnhill at the University of Edinburgh in Scotland said before meeting Dr. Peterson, "I didn't know what ecology was."
"Now I'm a deep-sea coral ecologist," she said. "Thanks to this incredible champion who helped inspire me to pursue a career in marine sciences and told me 'you deserve all the great things you report' when I updated him. He will be sorely missed."
IMS Director Dr. Rick Luettich said Dr. Peterson will be greatly missed, both at IMS and throughout the marine science community.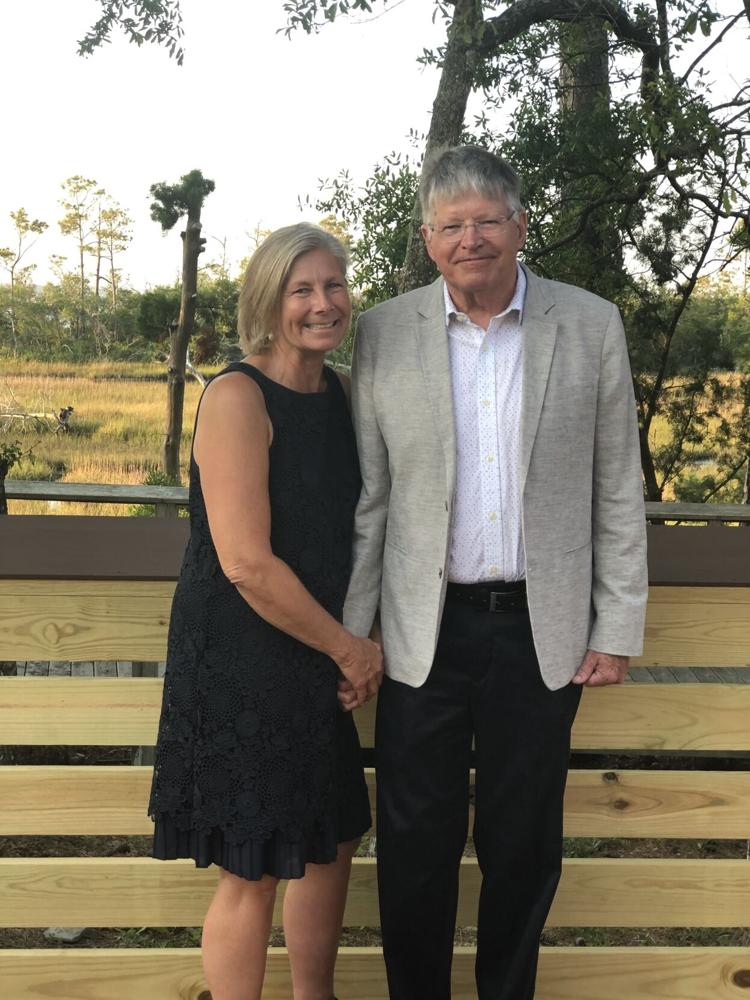 "He leaves an extensive scientific legacy in the understanding and the conservation of coastal-zone ecosystems," Dr. Luettich said. "He was deeply committed to bringing science to policy and action. For over four decades, he set a compelling example of how to blend imaginative research, passionate teaching and committed service for the public good. His legacy will live on through the many students and colleagues he influenced and the substantial policy he effected."
Dr. Peterson is fondly remembered not only by his colleagues at IMS, but other members of the local scientific community, as well.
N.C. State University Center for Marine Sciences and Technology Director Dr. David Eggleston said he started following Dr. Peterson's scientific achievements as a graduate student at the College of William and Mary in Williamsburg, Va.
"I've always admired and been inspired by Pete's ability to apply rigorous experiments to sustainable management of natural resources," Dr. Eggleston said. "I was always grateful for any conversation with Pete regarding marine ecology or management because I always left inspired. Pete set the bar high for all of us, and he'll be sorely missed by the marine sciences community."
At the Duke University Marine Lab, Director Dr. Andy Read said Dr. Peterson's death brings "sad times for us here on the N.C. coast."
"Pete was a friend, mentor and a leading voice for science-based approaches to marine conservation," Dr. Read said. "Fortunately, his incredible students continue his legacy."
IMS staff and faculty said Dr. Peterson's proudest professional accomplishment was those students. During his career, he trained more than 50 post-doctorate and graduate students, as well as mentoring hundreds of undergrads.
"He helped them to not only become world-class scientists, but also effective science communicators and advocates," IMS said. "If asked, he would tell you that Strunk and White's 'Elements of Style' was the most important thing he could impart to his students. He often said, with a Cheshire grin, that it was 'The magical little book that teaches you how to not sound like a scientist when you communicate.'"
National Oceanic and Atmospheric Administration marine ecologist and conservation biologist Dr. Avery Paxton was among Dr. Peterson's last Ph.D. students before his retirement in 2019. Dr. Paxton said he taught his students to have "a responsibility to transcend our role as scientists to also serve as ambassadors to the public on ocean issues."
"He firmly believed that the scientific process is incomplete until we share findings with resource managers, policy makers, stakeholders and the public," she said.
IMS staff and faculty said in addition to the students who trained under him, Dr. Peterson was a "generous mentor to junior faculty colleagues." IMS coastal ecosystem ecologist and UNC Institute for the Environment Director Dr. Mike Piehler said when he transitioned to a faculty role at IMS, Dr. Peterson was "a really important mentor to me."
"When you're a junior faculty member, having someone looking out for you is a really positive thing," Dr. Piehler said. "It can be a little overwhelming trying to start."
Dr. Peterson was born in Lawrenceville, N.J., Feb. 18, 1946. He attended high school at The Lawrenceville School, and in 1963, he received a National Science Foundation Junior Award for study at Scripps Institution of Oceanography.
Dr. Peterson went on to Princeton University, where he completed his bachelor of arts in in biology, with his undergraduate thesis under Robert MacArthur. He then earned a master's in biology in 1970 and a doctorate in 1972 in population biology at the University of California in Santa Barbara under Joseph Connell.
From 1972-76, Dr. Peterson worked as an assistant professor of biological sciences at the University of Maryland. After that, he came to Carteret County, joining the faculty at IMS.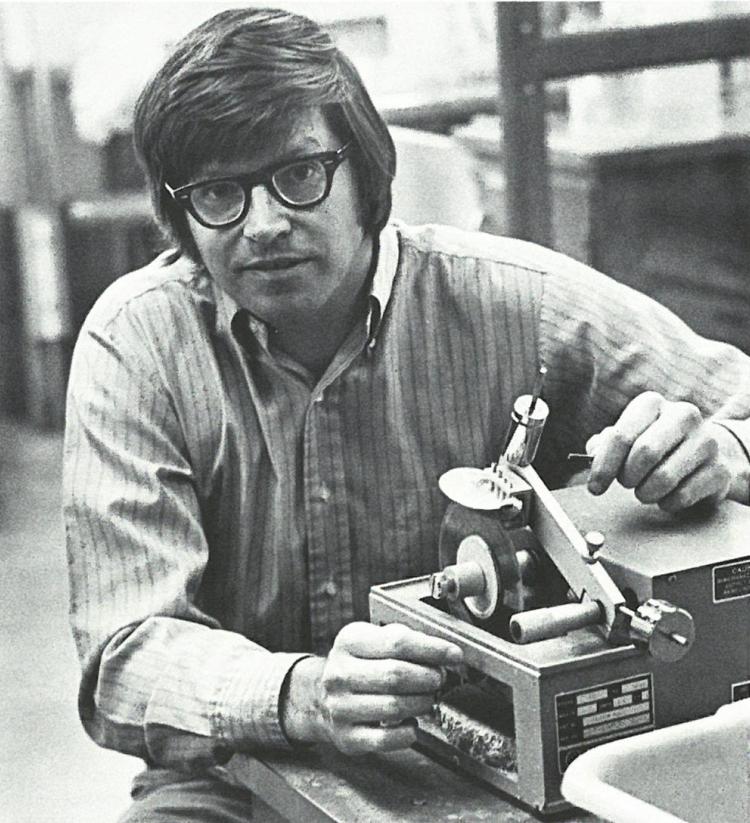 IMS staff and faculty said he spent the remainder of his career at the institute, interspersed with visiting scholar stints and universities across the globe.
"In addition to a prodigious record as an academic and educator, he devoted considerable time to service," IMS said, "as a member of professional societies; as a long-time journal editor; in roles on numerous management and regulatory commissions, scientific panels and steering committees, including the scientific advisory board for the Exxon Valdez Oil Spill Trustees and 24 years on the N.C. Environmental Management Commission and in innumerable presentations to area civic groups."
Dr. Peterson received "numerous professional awards," according to IMS, including recognitions as a Pew Charitable Trusts Scholar in Conservation and the Environment, the N.C. Coastal Federation Pelican Award for environmental service by a government official and the highest civilian honor bestowed by the state, the Order of the Long Leaf Pine.
Dr. Peterson is survived by his wife, Christine; sons, Chip and husband Cameron and Perry; brother, John and wife Bonnie; stepson, Ben; stepdaughter, Chelsea and husband Jonathan; grandson, James; niece, Julie; and nephews, John and Joshua.
Dr. Peterson's family requests in lieu of flowers and in keeping with Dr. Peterson's lifelong passion and dedication "to promoting exceptional science in the service of conservation through action," those who wish may consider donation to the N.C. Coastal Federation, as well as planting native plant species in his honor.  
Contact Mike Shutak at 252-723-7353, email mike@thenewstimes.com; or follow on Twitter at @mikesccnt.