MOREHEAD CITY — The Marine Science and Technologies Early College High School will see major changes for the 2020-21 academic year — including its location on the campus of Carteret Community College.
The school, which opened in 2018 on the first floor of the Smith Building, is in the process of being moved to the second floor of the Bryant Student Center.
CCC President Dr. Tracy Mancini said MaST was in need of extra classrooms for the coming year. There was no additional space on the first floor of the Smith Building, so CCC officials assigned five classrooms and other space on the newly renovated second floor of the Bryant Student Center.
"We realized there were many benefits to keeping all of the MaST students, teachers and staff in one space, and that the second floor of the Bryant Student Center could accommodate the entire school as well as provide a more appropriate lunch and gathering space," Dr. Mancini said.
She added that the relocation of MaST allows the college to create a hub for academic advising resources, including the Mentoring, Advising and Planning for Success Center, Academic Support and the library.
The estimated cost of the renovations is $62,500, with funds provided by Carteret County commissioners.
MaST will start the year without a freshman class. The Carteret County Board of Education, citing budget concerns, voted in June to not enroll a freshman class for the 2020-21 fall semester. MaST will start the fall semester instead with rising sophomores and juniors.
The school operated last year with local, state and CCC funds, and there is a question whether state funds for MaST will be included in the General Assembly's budget, yet to be adopted.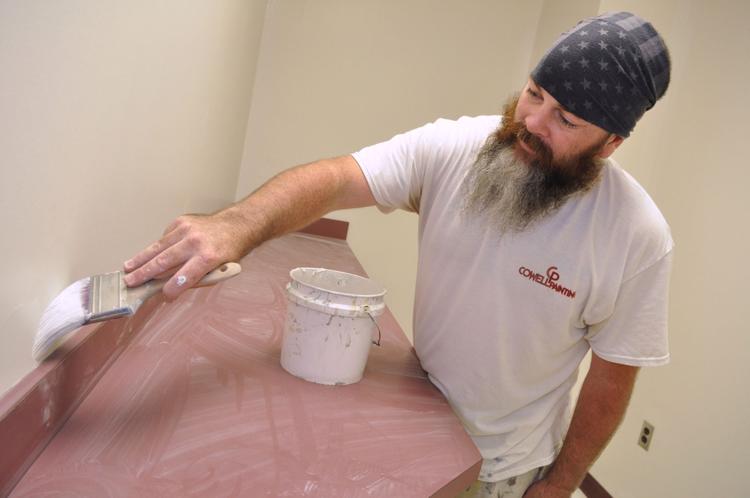 Board members said they wanted the school to concentrate on enrolling more sophomores and juniors because 2019-20 enrollment fell below 100 students, which is the minimum required to draw down state funding for a principal. Enrollment fell to 91, with the county picking up the tab for the principal's position and six other teachers and staff.
"We're not closing the school. We are pausing to see where we are," BOE Chairperson John McLean said during the June meeting.
In addition, school and college personnel are waiting to hear who will be named new principal of the school. Former MaST Principal DeAnne Rosen announced last week she has accepted a position as a curriculum coordinator at Tiller School, a charter school in Beaufort.
MaST allows students to earn high school and college credits simultaneously.
Contact Cheryl Burke at 252-726-7081, ext. 255; email Cheryl@thenewstimes.com; or follow on Twitter @cherylccnt.