MOREHEAD CITY — With rising food prices, Carteret County area agencies and nonprofits are worried about families in need.
"I'm concerned about people falling between the cracks," County Consolidated Human Services Board Chairperson Carol Wray said during the panel's June 14 meeting. The board oversees operations of the department of social services and health department.
Board member Ed Myers agreed.
"I'm concerned about inflation and the rising cost of food," he said. "We need to make sure families are cared for."
Maj. Aaron Goldfarb with The Salvation Army, too, is worried about not only the rising cost of food, but families once a coronavirus pandemic-inspired nationwide ban on evictions expires, which is expected Saturday, July 31.
"We're seeing an increase in need across the board, from food to lodging," Maj. Goldfarb said Wednesday. "We're already seeing people coming in asking for help with rent bills and lodging. We've already had five families asking for help with lodging this week."
He said there is a need for donations of frozen meats, nonperishable foods and hygiene items to restock the organization's food pantry.
"Financial donations are also welcome," he said.
Ginger Wade, manager of Martha's Mission Cupboard in Morehead City, said so far she hasn't seen an increase in families asking for food assistance because of supplemental federal funds provided to families who qualified for Food Nutrition Services, or FNS, assistance during the pandemic. The county's DSS refers families to Martha's Mission.
"Many of our families still have additional money on their EBT cards, but those funds will run out, then we expect to see an increase in families," she said Wednesday. "What we are seeing right now are different people asking for help. We've started giving vouchers to churches. Churches know their people, and if they have families who need help, they give them a voucher so they can come here for assistance."
During the June 14 consolidated board meeting, Carol Lynn Bullock, food nutrition service supervisor with DSS, provided an overview of federal funds that have come to the agency to help families with food since the start of the pandemic. She said in March 2020, all active FNS households began receiving the maximum allotment for their household size. This is still in effect. On Jan. 1, FNS added an additional 15% to its monthly allotment for families.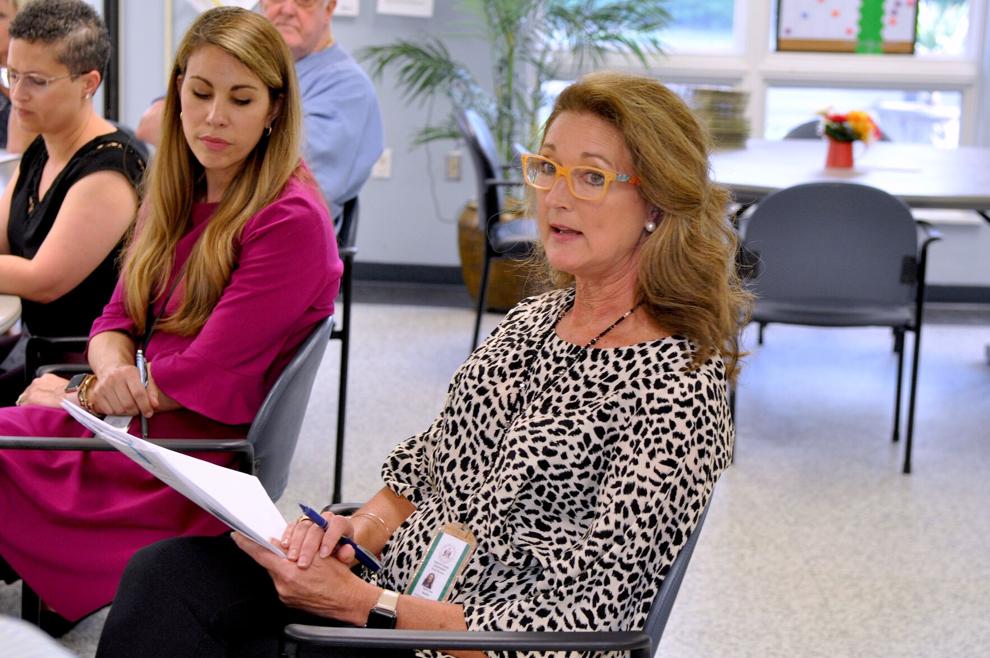 "Beginning in April 2021, they decided that all eligible households must be eligible to receive at least a minimum supplement in the amount of $95," she said.  "Households are not eligible for the minimum supplement if their emergency allotment is already $95 or greater."
In addition, Pandemic Electronic Benefits, or P-EBT, was a benefit provided on an EBT card to North Carolina families whose children have access to free- and reduced-price lunch at school and have one or more child under the age of 18.
The P-EBT program is a collaboration between the N.C. Department of Health and Human Services and the NC. Department of Public Instruction and is intended to help families during school closures.
Ms. Bullock said the P-EBT payments began in May 2020.  For March 16, 2020, through April 30, 2020, there was an amount of $194 issued per child.  For May 1, 2020, through June 12, 2020, there was a second issuance of $177 per child.
 In March 2021, there were staggered payments for those children still eligible for the remainder of the school year through May 2021. Students attending school in-person were not eligible. Remote learning students received $115.94 per month and hybrid learning students received either $61.38 per month or $40.92 depending on the remote instructional days.
 In April, the program added children under six who are included in an active FNS case and not receiving P-EBT for school children.
In May, officials approved providing summer P-EBT for the months of June, July and August.  The children that qualify for this are school-aged and either received school P-EBT during the month of May, were eligible to receive the school P-EBT or are eligible for free- or reduced-meals during the months of June, July and August. They have also added children under the age of 6 who are included in an active FNS case.
Ms. Bullock said in addition to food assistance for families, supplemental federal funds were provided for the Low-Income Energy Assistance Program.
Contact Cheryl Burke at 252-726-7081, ext. 255; email Cheryl@thenewstimes.com; or follow on Twitter @cherylccnt.