BEAUFORT — Reports of child abuse in Carteret County more than doubled in March compared to February, causing concern among county social services and health officials.
The County Department of Social Services received 66 child protective services reports in March, versus 28 in February. That number is also more than double the reports filed in March 2020, when 31 were received.
With April recognized as National Child Abuse Prevention Month, the matter was discussed during the April 12 County Consolidated Human Services Board meeting, held in the Department of Social Services building in Beaufort.
Board member Carol Armistead, who is also a psychologist with Carteret County Schools, said, "I just know that during COVID there have been a lot more referrals."
Consolidated Human Services Director Cindy Holman agreed there was a stark increase in March 2021, saying, "I am not sure why, but March and April are notoriously high reporting months for child abuse in our county and across the state. That seems to be a trend every year."
She added that DSS traditionally recognizes Child Abuse Awareness Month with several special events in April, but due to the coronavirus pandemic, officials cut back.
County workers did place pinwheels in front of the courthouse in Beaufort during a brief ceremony in early April. The pinwheel has become the symbol of child abuse prevention, and many businesses and agencies have placed them in front of their buildings.
According to the Centers for Disease Control and Prevention, one in seven children have experienced child abuse and/or neglect in the past year, and this is likely an underestimate.
In 2020, Carteret County received 714 reports of child maltreatment, of which 493 reports were accepted for assessment and investigation. That was down from 2019, when DSS received 837 reports, of which 572 were accepted for investigation. There are currently 75 children in foster care in the county, the result of being taken from homes where abuse or neglect is reportedly suspected.
Many child social workers suspect there was a decline in reports of abuse in 2020 due to children being at home versus in school due to remote education. Teachers and counselors are some of the the first to report alleged signs of abuse.
"Reporting from the school system has been less frequent than in years past, we imagine, because of COVID; however, we do continue to receive reports from our educational partners," Ms. Holman said.
Child abuse and neglect are significant public health problems that can have lasting harmful effects on its victims, and it's up to everyone in the community to help prevent it, according to Ms. Holman.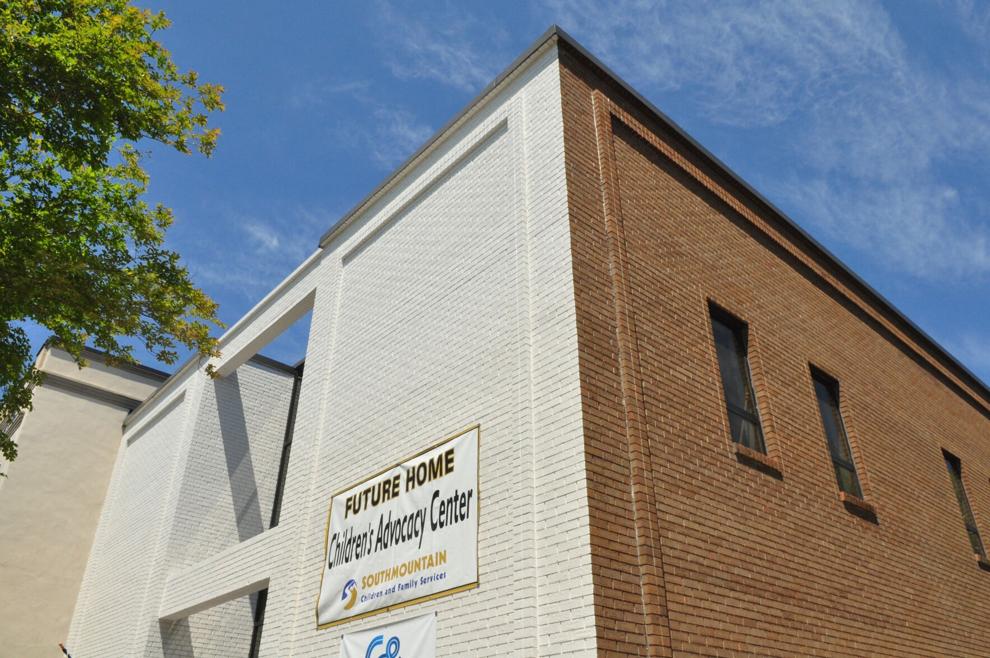 "If there's anything I have learned over these almost 37 years of working in child protective services, it is that our most important job is educating our community about child protection and helping them to realize that we all play a role in keeping children safe," she told the News-Times. "Our influence, our relationships, our ability as individuals to touch the lives of children are the foundation for the community's ability to protect.  Caring adults who listen, build rapport, ask simple questions, encourage trust and report to trained professionals are invaluable."
She added that in some cases one person may be the only adult a child trusts.
"Involvement is key to making our children safe and knowing the available resources is paramount," she said. "Making a report to the Department of Social Services is an individual responsibility of every person when child abuse, neglect, dependency is witnessed, known or suspected. DSS is available and on the job protecting both children and vulnerable adults 365 days per year and 24 hours per day."
One way the county has sought to combat child abuse is by creating the Local Interagency Coordinating Council, a community-based advisory group consisting of service providers and parents. The council, led by a county social worker, works together to make sure families know about early intervention services such as the Care Management for At-Risk Children program and the Children's Developmental Services Agency.
Council meetings are held virtually the second Monday of each month and open to community leaders that work with the birth to 5-year-old population.
Another program Ms. Holman helped bring to the county is the Carteret Children's Advocacy Center in Morehead City. The center, opened last fall, provides a facility to bring children within 72 hours to receive a medical examination and be interviewed by child protective services and law enforcement if there is suspected sexual abuse. Other professionals that can come to the center include prosecutors, mental health professionals and victim advocates.
The center not only streamlines the investigative and treatment process, but shortens the amount of time it takes to get a child seen by medical professionals and others investigating a case.
The center is one of several operated across the state by Southmountain Children and Family Services of Morganton. The nonprofit organization rents space in the downstairs of a renovated building in Morehead City.
Ms. Holman said the center has been receiving referrals.
"We are so fortunate that Southmountain has opened a facility here," Ms. Holman said. "We are committed to supporting them. They have a therapist onsite and that is a great asset for our county."
Ms. Holman said she would like to see the day child abuse is eradicated, but until then she encouraged everyone to take part in the fight.
"If I had the 'answer' to stop child abuse and neglect, I would share it with the world," she said. "So many factors, such as life experiences/traumas, addiction, mental illness, domestic violence, even accidents, or a pandemic can play into the occurrence of abuse or neglect in the life of a child. We believe the way to reduce the problem is education and shared responsibility.  Anyone can make a report, including self-reporting by a parent who is facing difficulties and needs help.  We encourage everyone to join us and help us fight the good fight to protect our children (and our vulnerable adults)."
She added that one way to help is to explore licensed foster care. Those wanting information in fostering can contact Krista Beachum at 252-728-3181, ext. 6170.
Those needing to report suspected abuse or neglect can call DSS at 252-728-3181 from 8 a.m. to 5 p.m. Monday through Friday. After hours, on weekends and holidays, call the County Communications Center at 252-726-1911.
For more information about preventing child abuse and neglect before it begins, visit Prevent Child Abuse North Carolina online at preventchildabusenc.org.
Contact Cheryl Burke at 252-726-7081, ext. 255; email Cheryl@thenewstimes.com; or follow on Twitter @cherylccnt.