CARTERET COUNTY — After two years of serious, devastating hurricanes, those who hunkered down in Carteret County Monday night ahead of Tropical Storm Isaias were largely spared another blow.
The storm, which made landfall near Ocean Isle Beach around 11 p.m. Monday as a Category 1 hurricane, blew through eastern North Carolina late Monday and into Tuesday. While Isaias dumped inches of rain in other areas, the storm skirted Carteret County, taking out power and downing tree limbs instead.
Weather officials reported the strongest wind gusts in the area at 68 mph in Indian Beach. Town Manager Tim White said Tuesday initial assessments indicate the town had come through without significant damage.
"We do have some trees and limbs down," he said. "I think the beach and dunes held up pretty well. We have some areas with the power out, but overall I think we did really well."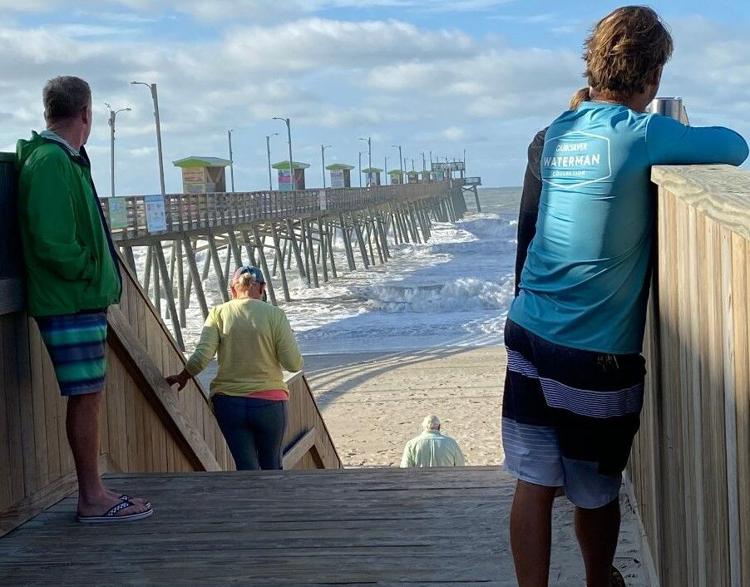 With no evacuation orders issued in Carteret County, storm shelters did not open and county officials were quick to spring back into action after the storm. Officials ended the county's state of emergency at 8 a.m. Tuesday after determining the threat from Isaias had passed and urged residents to take safety precautions if around downed power lines and while cleaning up debris.  County offices and solid waste sites opened late, as well.
Officials with Beaufort, Cape Carteret, Bogue, Atlantic Beach and Pine Knoll Shores reported little damage or flooding in their respective municipalities early Tuesday.
The same was true of the Down East communities, which took hard blows during hurricanes Florence and Dorian. Harkers Island resident Grady Fulcher reported most fallen limbs on the island Tuesday were of the size to "fit in a green trash bag."
Along Bogue Banks, town officials were out observing the impact of the storm along the island's recently nourished beach strand, but Carteret County Shore Protection Office Manager Greg Rudolph reported little to no erosion.
"We were on the eastern side (of the storm), which is not good, but given the relatively low intensity prediction in our area and the fact that it was expected to move through fast, I didn't expect to see much," Mr. Rudolph said.
Pine Knoll Shores Town Manager Brian Kramer reported some concern over the fresh plantings along the dunes, but said Mr. Rudolph's "design worked well."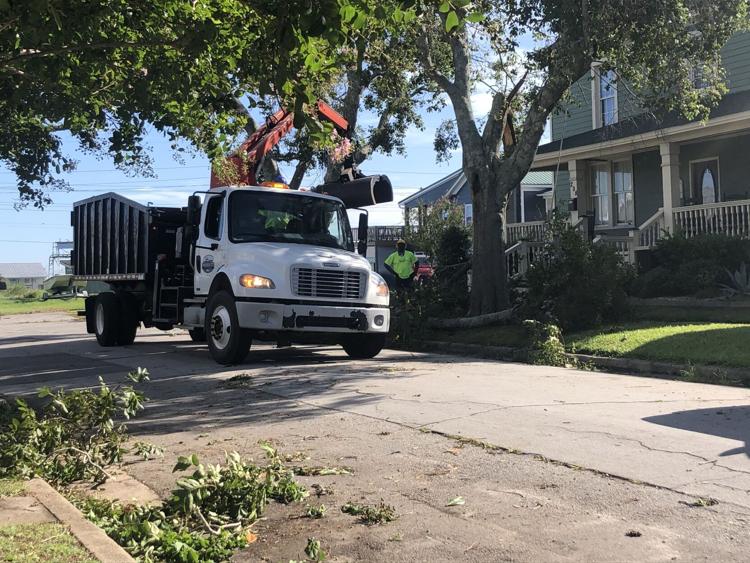 "We are so blessed and thankful," Emerald Isle Town Manager Matt Zapp said, noting little damage beyond a few downed trees.
On the mainland in Morehead City, staff at Auto Zone on Arendell Street were out Tuesday morning taking boards off the windows. Store Manager Todd Ross said they'd put the boards up as a precaution.
"We did fair, no damage," Mr. Ross said. "This (event) was more-or-less a tropical storm. Where I live, at Crab Point, we saw minimal damage."
That seemed to fit with a preliminary assessment from Morehead City Manager Ryan Eggleston. The city said in a Facebook post the Jackson Hewitt Tax Service building on Arendell Street experienced significant roof damage, but initial assessments show Isaias caused only minor damage otherwise.   
"We're thankful this morning that it appears all-in-all we fared very well, especially after the last couple of storms to come our way," Mr. Eggleston said around 8 a.m. Tuesday.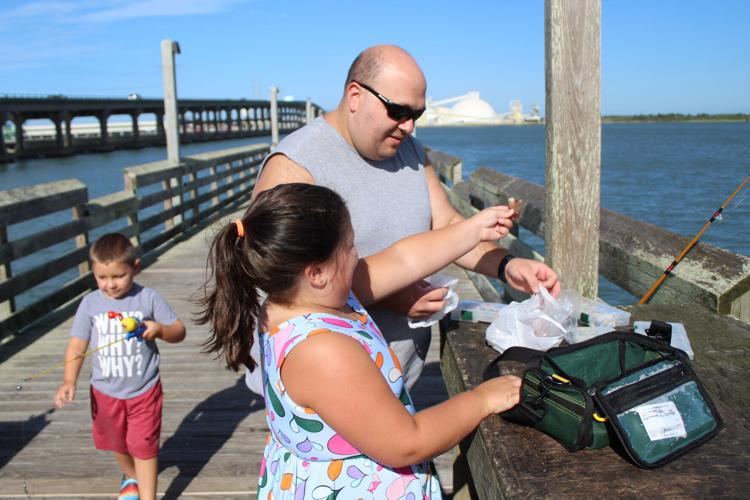 Early Tuesday, a swath of power outages kept areas of Morehead City and Newport in the dark, with crews out repairing lines throughout the day.
Newport resident David Kirk was out in his yard at his Chatham Street home Tuesday morning, picking up tree limbs and other vegetative debris and putting it by the curb for pickup. He said he'd just finished cleaning up there and at his mother's home on Easy Street in Newport.
"(There were) just a few tree limbs down, a couple of shingles lost," Mr. Kirk said. "Thank the Lord; I'm about hurricane'd out … I wish they were all like this."
Numerous relief organizations Tuesday reported they had not been called to mobilize in the wake of the storm.
Maj. Aaron Goldfarb with The Salvation Army in Morehead City said the organization had been called on to help with housing for a family whose trailer had been damaged by a tree limb.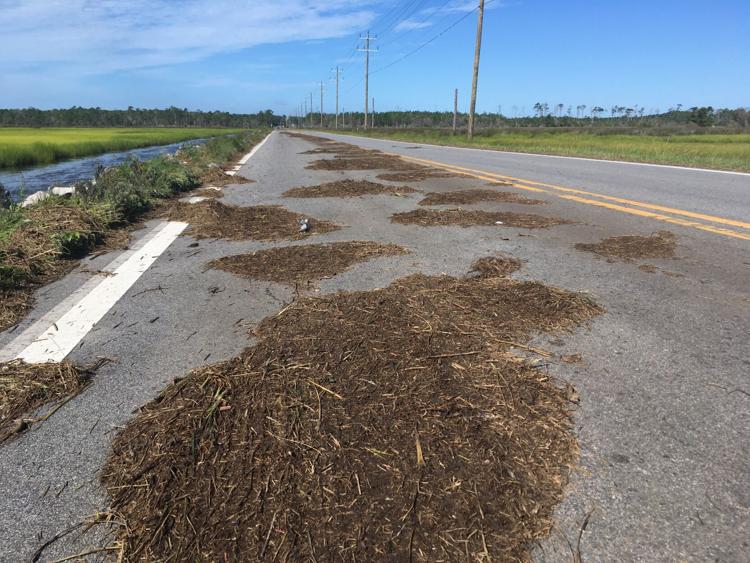 At the western end of the county in Cedar Point, Town Administrator David Rief reported a cover over an arbor at Redfearns Nursery on Highway 24 "basically collapsed, but that's about it in terms of damage in town."
In Peletier, Mayor Dale Sowers said the wind downed two big trees on Peletier Loop Road. He called the Western Carteret Fire Department at 5:45 a.m. and a crew removed them and cut them up.
With power being restored to many areas by midday Tuesday, Isaias blew further up into the northeast of the United States, leaving residents along the Crystal Coast to breathe a sigh of relief.