MOREHEAD CITY — As of Monday, no arrests have been made in a bomb threat incident that took place Saturday at Walmart.
"The investigation is still ongoing with this case and there have not been any arrests," Capt. Tim Guthrie with the Morehead City Police Department said Monday morning.
Law enforcement evacuated the store Saturday around noon for a few hours in response to the bomb threat. By 2:30 p.m., the store was back open to shoppers after law enforcement found no bomb and employees had cleaned the store.
Morehead City Police Sgt. Nathan Bullock said a call went out just before noon for the threat made on Walmart. He was unable to say how the threat was made, but did note it was similar to previous threats made on the store. No one was apprehended in the previous incidents.
"We have a person of interest, but that is all at this time," he said.
Sgt. Bullock said an initial sweep of the building had been completed by the MCPD as of 2 p.m. and the bomb squad from Marine Corps Air Station Cherry Point had been placed on standby, but was not needed.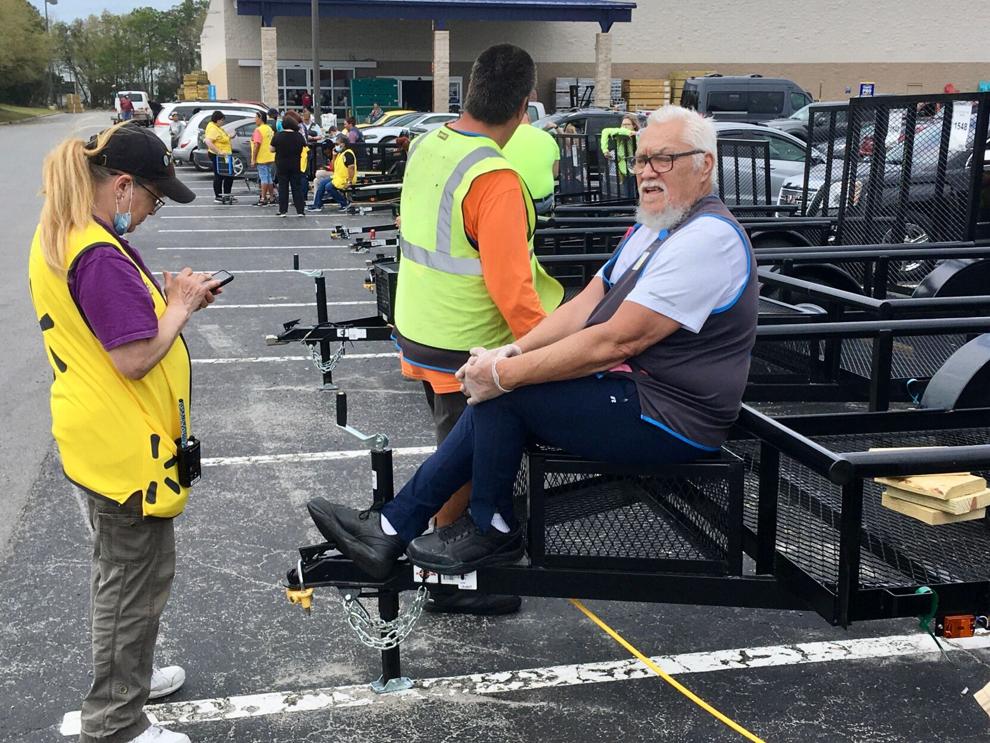 In the meantime, shoppers and Walmart employees waited in the parking lot of Lowe's Home Improvement.  Among them was Ashley Ellison of Merrimon, who had her three young children in a shopping cart. She is also pregnant.
"I had just dropped my vehicle off to have the tires balanced at the store and had walked to the front of the store to get a cart when they told us to evacuate," she told the News-Times. "I am hoping they will let me get my vehicle soon so I can go home."
Editor's note: This article was last updated at 1:39 p.m. Monday, April 12, 2021. 
Contact Cheryl Burke at 252-726-7081, ext. 255; email Cheryl@thenewstimes.com; or follow on Twitter @cherylccnt.