CARTERET COUNTY — It's been nearly two months since the Carteret County Library System began its restructuring, and the results so far have garnered mixed results from local governments and the public.
Meanwhile, one nonprofit organization isn't pleased with the way the library system is being organized. Those concerns include book disposals and how the branches are being staffed.
The county library system began restructuring July 1 after leaving the regional library system it previously shared with the Pamlico and Craven counties.
Since the change, the Pine Knoll Shores Board of Commissioners has decided to respond to changes to the Bogue Banks branch. At the board's Aug. 12 meeting, commissioners unanimously approved the formation of an ad hoc committee to create a formal response to the restructuring.
Town Manager Brian Kramer told the News-Times there's "extreme disappointment in town" with the restructuring, in particular that allegedly as a result of the changes occurring "three long-time paid (library) staff members are no longer working there."
"We want to be sure we have the same services as prior to the restructuring," Mr. Kramer said, "or as close as possible."
The library system has several branches throughout the county, one of them in Newport. Mayor Dennis Barber said Newport officials are hearing "plusses and minuses" on the changes occurring to their library.
"Since the 1980s, the library hasn't belonged to the town," Mayor Barber said. "We've provided them with funding and the regional system paid the rest. Newport paid more than all the other municipalities to keep the library running."
He said prior to the restructuring, the Newport library was part of the regional system only. Now, it's part of the county system. He also said if town officials had attempted to assume responsibility for the library, it would have resulted in a 3-cent property tax rate increase.
"I think we're going to get a good service with the county board," Mayor Barber said. "They're cleaning the building, and bringing in new books and technology."
Not everybody seems to agree with Mayor Barber, however. An Aug. 6 letter to the editor sent to the News-Times, signed by "concerned citizens for Newport Library," said not all residents may be aware of "financial ramifications" of the withdrawal from the regional system.    
"Newport Library operated with one full-time position and six part-time positions," the letter reads, in part. "Now several of the position are full-time with paid benefits. How is this cost effective?"
The letter goes on to question the cost effectiveness of the system's new online catalog and scheduling software, and reports that after July 1, staff members who wanted to stay with the Newport library were required to reapply and interview for their jobs.
"These positions we held all these years are gone," the letter reads, in part, "revised and rewritten in some kind of governmental jargon."
Several parties have alleged the library system, since the restructuring, has been discarding many books and selling others online in a purge of catalog offerings.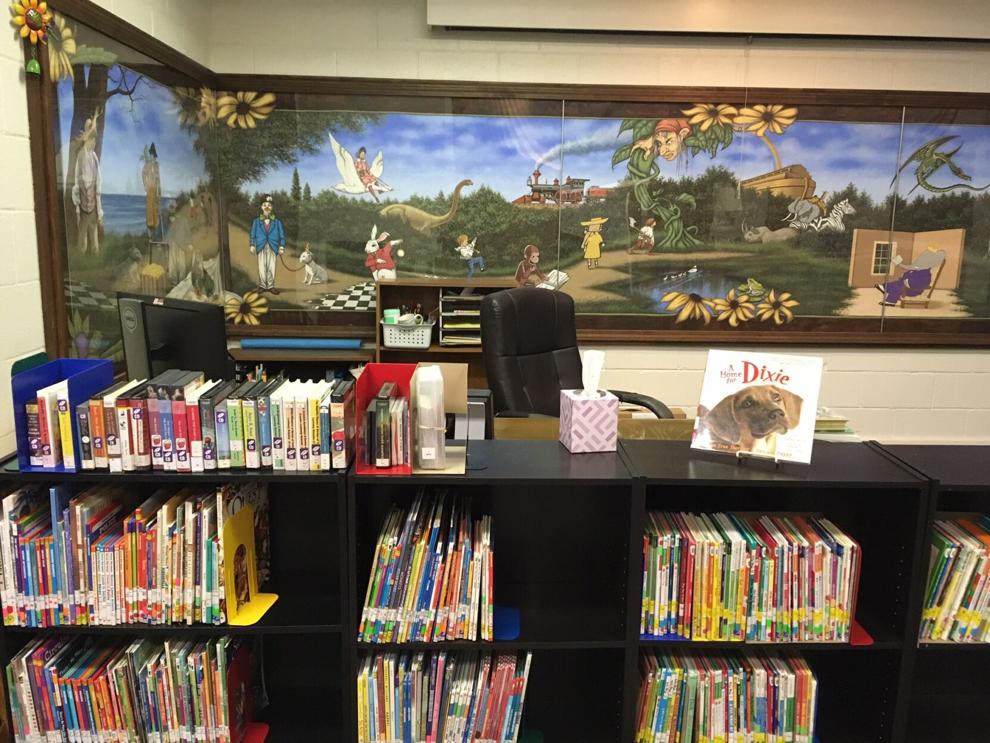 In response to such allegations, the system's new director, Lesley Mason, told to the News-Times in June only damaged or moldy books were being discarded.
Friends of the Down East Library President Paul Austin told the News-Times his organization, as well as library staff, are "very concerned about the future of our library."
"There have been conversations with Chris Chadwick, a county commissioner who leases space (to the library), with Lesley Mason, who said it may be a conflict of interest (to lease space to the library)," Mr. Austin said. "We don't want to lose the space."
State statutes generally disallow such contracts between public officials and the agencies they serve, but the state is allowing the arrangement to continue, with certain conditions, for the time being. The contract must end and the Down East Library will need to find a new home if Mr. Chadwick is reelected in November.
Mr. Austin further said he thinks Ms. Mason is "pushing to homogenize the system."
"The patrons for the Down East branch and others are completely different," he said. "I don't think a one-size-fits-all approach will work."
He also said that, much like the Newport Library, "several thousand books" had been removed from the Down East library's collection. He said Susan Wilder, his wife and fellow member of the Friends of Down East Library, has distributed them to local organizations as much as possible.
"We're concerned how these books will be replaced," Mr. Austin said. "We found many unique books on Down East history that never should have been removed."
The autonomy of the Down East library is another concern for Mr. Austin and his organization. He said the library is under new management, and when he asked the new manager a question, she deferred to Ms. Mason.
"I'm very concerned the way things are going," Mr. Austin said. "It's just not been handled well. We weren't ready by July 1 when the transition occurred."
Ms. Mason said in an email Monday to the News-Times while there have been new hires in the library system, there haven't been any changes to staffing levels.
"Staff was hired to the Carteret County Public Library on July 1 and they were assigned locations based on their job classification, demonstrated knowledge skills and abilities as indicated from the application and interview process, as well as indicated location preference," she wrote. "Since July 1, no staff has been reassigned; there haven't been any staffing changes with the county library, aside from new hires. No one has been transferred (to a different branch) under the Carteret County Library. It would be disingenuous to speculate on future staffing."
Ms. Mason also said no one has been fired.
As to the matter of book disposal, Ms. Mason said the reasons haven't changed.
"We've been doing this work at all locations. We're now working on Newport. A vast majority of the items being discarded are in poor condition," she claimed. "For example, items that qualify for discard would have missing pages, mold, broken spines, reference material that is out of date, etc."
Ms. Mason said the library system is using several options for discards.
"We're still looking for more appropriate homes for some items when possible," she wrote. "We're utilizing the Better World Book program for most of our discards.
"We also work with the FOL (Friends of Libraries) groups on items that might qualify for a used book sale. That's tough since most books are in poor condition and wouldn't be suitable for book sales. Also, at many branches there are storage units that needed to be cleared out of old furniture, most of it broken or in extreme disrepair or items not appropriate for use by patrons. This work is ongoing."
Contact Mike Shutak at 252-723-7353, email mike@thenewstimes.com; or follow on Twitter at @mikesccnt.