MOREHEAD CITY — Firefighting crews responded to a boat fire at the Morehead City Yacht Basin Thursday morning that stayed contained to a single vessel.
According to a Morehead City communications director Alizé Proisy, the call came in at 8:42 a.m. for a boat fire at the basin, located near the N.C. Port of Morehead City. Crews with the Morehead City Fire Department responded, while Atlantic Beach Fire Department crews responded by boat.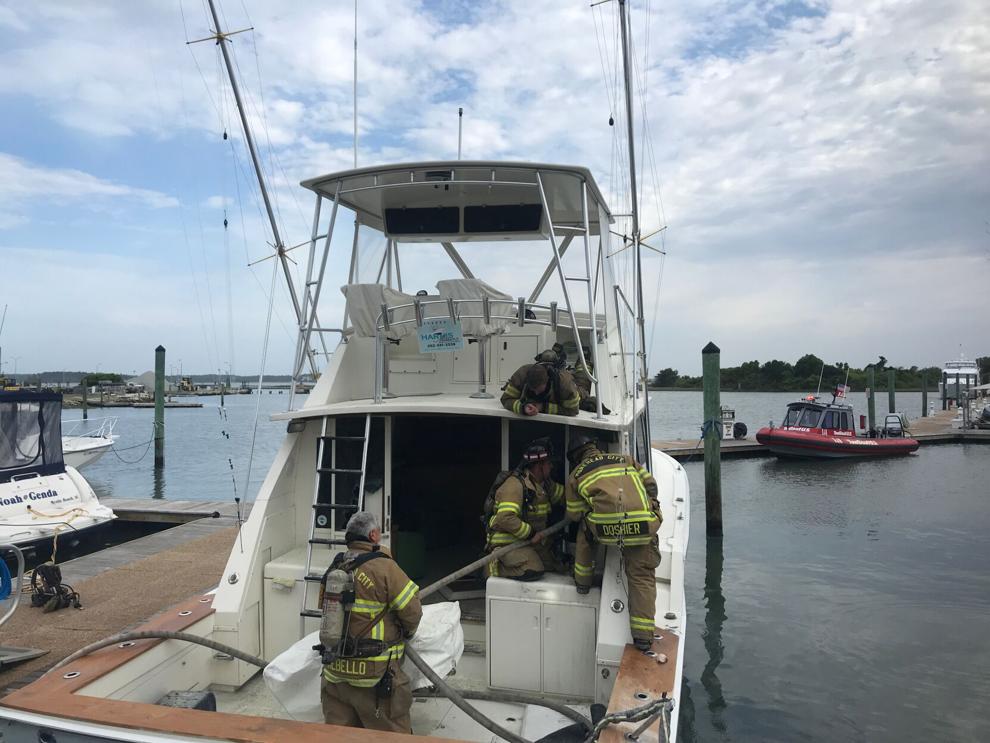 By about 9:25 a.m., crews had contained the fire and remained on scene monitoring the heat.
Ms. Proisy said there were no reported injuries.
Fire officials later determined the blaze was caused by an electrical malfunction in the area of the shore power connection on the boat, Ms. Proisy said. The boat has moderate damage and is being towed from the yacht basin to an alternate location.
Officials did not identify the owner of the boat, which is currently for sale through Harris Marine. 
Reporter's note: This article was last updated at 10:25 a.m. Friday, April 30, 2021.