MOREHEAD CITY — Shark enthusiasts may be enjoying the spectacle of the 33rd annual Shark Week airing on Discovery Channel this week, but researchers at the University of North Carolina at Chapel Hill's Institute of Marine Sciences are celebrating a separate milestone — 50 consecutive years overseeing the country's longest-running shark research study.
Though the late IMS professor Dr. Frank Schwartz started informally collecting data several years prior, Dr. Joel Fodrie, the IMS professor who now runs the study, said the shark survey officially began in 1972. That makes 2021 the 50th consecutive year it has run under the purview of UNC's marine science lab in Morehead City. 
"Our survey is very valuable given its unique length," Dr. Fodrie told the News-Times Monday. "It's a very long survey and it's been very consistent."
Many of the methods researchers use to collect data have remained largely unchanged over the 50 years of the study, Dr. Fodrie said. In that time, he said the survey has recorded 23 different species of shark, though upwards of 50 species are known to make an appearance in North Carolina waters.
"(Every) spring, summer and fall, every two weeks, so about 15 trips a year. Each trip we set 200 baited hooks — 100 baited hooks 4 km (about 2.5 miles) from the beach and 100 baited hooks 13 km (about 8 miles) from the beach," Dr. Fodrie said. "Some gory details, that is about 150,000 hooks, about 750 trips out, about 11,000 individual sharks, those 23 species."
After the sharks are caught, researchers collect basic information like size, length, species and sex, and insert a small tag marking the shark as a part of the survey. Depending on the current research, scientists may examine other details, but the basics have remained essentially the same.
Dr. Fodrie said when it first began, the primary purpose of the study was to learn more about sharks' basic biology. The awe- (and for some, fear-) inspiring creatures can be elusive to humans, and researchers did not know very much about them before the 1970s.
"(They're) big, largely invisible to us, mobile animals. It requires a pretty big investment through space and time to begin to picture what the populations and communities are doing," Dr. Fodrie said. "…The early survey was all about just the basics of, this species can get X big, they looked at diets, this species can eat this kind of thing. It was kind of the dawn of scientists really trying to explore sharks, in some ways."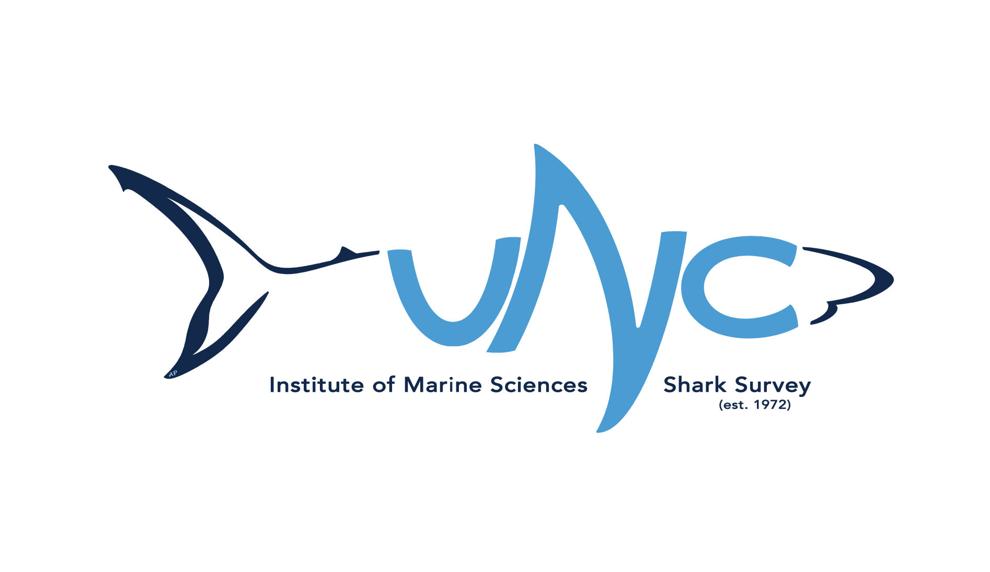 As researchers have learned more about sharks over the years, Dr. Fodrie said the IMS survey has taken on a more holistic approach. He says he and his fellow researchers now try to examine sharks as they fit in with the larger ecosystem.
"One of the things I think we're proud of here is that we don't think of sharks in a vacuum," he said. "Yes, sharks are big, majestic animals, but we're not out there just as adrenaline junkies. We're thinking of sharks within their ecosystem context, like how they fit, how they tell us things like is the system in in balance, and how the presence or absence of them may keep the system in balance."
One practical way the shark data can be used is to help inform fisheries management, for example. Dr. Fodrie said IMS is participating in a program tagging and tracking bonnet head sharks, which lately have been increasing in population along North Carolina during summer months. Bonnet heads eat blue crabs, one of the state's most important commercial fisheries.  
"Understanding how that's going to play out in terms of management and helping the blue crabs is one piece of a complex puzzle, it's not the whole thing but it's a piece," Dr. said. "So we've really focused on trying to monitor the residency (of the bonnet head sharks) — how long they're here and then where do they go and do they come back? Do individual sharks leave and come right back next year?"
Dr. Fodrie acknowledged it can be difficult to secure stable funding for the study. He said it doesn't cost too much to run the survey every year, usually less than $10,000, but it is still a challenge to find a reliable funding source for such a long-range study. 
"It is a real challenge to get funding that is steady and stable, and we certainly think something like this is a target for some sort of donor group that wants to invest in it long term," he said. "…We want to be in this for the long-haul. Our questions change over time but the survey is the backbone."
In the meantime, Dr. Fodrie said IMS recently designed a logo for the shark survey as a way to better promote it to the public. He said the logo may even go on shirts or hats that can be sold and generate some extra revenue for the program.
IMS hosts an interactive website where the public can explore the long-term shark-catch data, found at fodriefishecol.shinyapps.io/sharksurvey_app/.
Contact Elise Clouser at elise@thenewstimes.com; by phone at 252-726-7081 ext. 229; or follow on Twitter @eliseccnt.