CAPE CARTERET — With about a month to go before the Tuesday, Nov. 3 bond referendum for $1.2 million to fund construction of the remainder of the Cape Carteret Trail, the impending vote seems to be generating relatively little attention.
A former town commissioner who opposed the referendum in an August public hearing said Thursday he hasn't changed his mind, but knows of no organized effort to sink the referendum. Meanwhile, a local business owner hasn't changed her mind either: She's planning a campaign to help it pass, so activity might soon pick up around Cape Carteret.
The referendum asks Cape Carteret town residents to vote "Yes" or "No" on the question: "SHALL the order authorizing $1,200,000 of bonds secured by a pledge of the faith and credit of the Town of Cape Carteret to pay capital costs of providing an outdoor multi-use trail commonly referred to as the Cape Carteret Trail and the acquisition of any interests in real property required therefor, and a tax to be levied for the payment thereof be approved?"
The Gym, on Taylor Notion Road, owned and operated by Deanna McElmon, is on a completed section of the trail, which is a bicycle and pedestrian path, similar to the one in Emerald Isle, intended to connect businesses and other features along Highway 24, Highway 58 and Taylor Notion Road.
Ms. McElmon said Friday she's making an effort to get the referendum passed. She's ordered supportive yard signs to place along the trail, is planning a door-knocking campaign and is talking to patrons and displaying pro-referendum materials at her business.
She said the response from her members has been overwhelming supportive.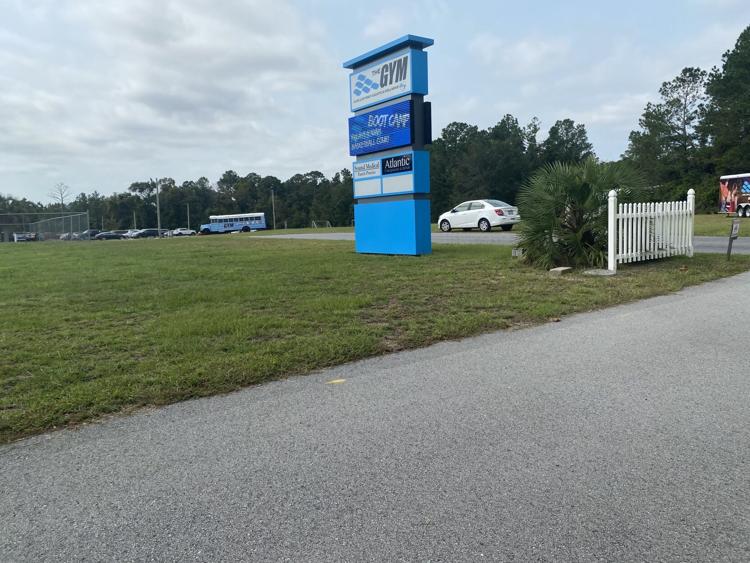 "People are saying they want it because it will be safer for them," she said. "That includes people who are pushing strollers, people who are running or walking, people who are walking their dogs, young people, seniors."
"I'm not against the trail," said former Commissioner Charlie Evans, who last November lost the mayoral election to Will Baker by one vote. "But I am against the way they're going about it. The amount of money (in the bond referendum) is more than they originally said the whole trail would cost."
The town originally estimated the trail would cost close to $1 million and officials said they would pay for construction of the more than 3-mile trail with grants and donations. As justification for the referendum, officials have said those revenue sources dried up, leaving about 1.9 miles unfinished.
Officials now say the remainder of the trail is the most expensive part to complete, in part because portions will have to be boardwalk, not asphalt.
The town commission approved the project by a 5-0 vote in February 2015, with the goal of finishing by 2018.
Mr. Evans, who voted for it then, has since called the trail a "nice to have," but not a "need," especially in tough economic times. He said Thursday he doesn't think the town has tried hard enough to get grants.
"I see other towns around us getting grants for all kinds of things," he said.
Mr. Evans said he'll tell anyone who asks what he thinks of the proposal, but isn't campaigning against it.
"Deanna has done a great job raising some money through the Turkey Trot," an annual road run on Thanksgiving that gives its entry fee proceeds to the trail fund, Mr. Evans added. "But that just isn't going to get it done."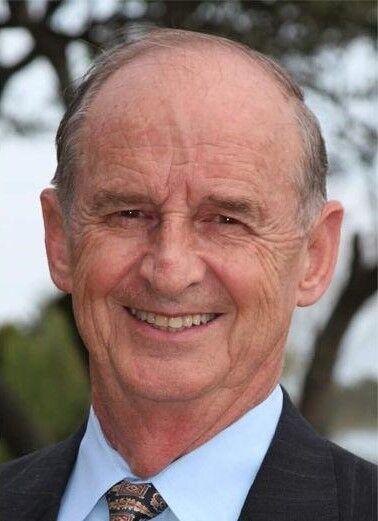 Trot the Trail has raised more than $15,000 for the trail since its inception. It's planned again for this year, Ms. McElmon said Friday.
Commissioners voted 3-2 in August to put the referendum on the ballot. Steve Martin, Mike King and Don Miller voted in favor of scheduling the vote, while Jeff Waters and Jim Nalitz voted in the minority.
The town, under state law, cannot spend tax dollars to advocate for passage of the referendum. It could send out educational materials, but Town Clerk Heather Leffingwell said that has not been done yet. So far, Carteret County and the town have provided $125,000 each in tax money for the construction.
But commissioners who supported putting the referendum on the election ballot have said the key is not whether it passes, but whether residents and property owners want any more of their tax money spent to complete it. That was the logic Mr. Martin used earlier this year when he proposed the ballot measure.
"It's for the citizens to decide," he said in August. "It (a referendum) should have been held before the first ground was broken. If they want it, they'll say 'Yes.' If they don't, they'll say 'No.'"
Contact Brad Rich at 252-864-1532; email Brad@thenewstimes.com; or follow on Twitter @brichccnt.