WASHINGTON, D.C. — A congressional committee recently proposed billions of dollars in environment- and fisheries-related appropriations, which may help protect and restore the North Carolina coast and its fisheries.
The U.S. House Committee on Natural Resources submitted to the full House Sept. 9 a proposed budget packet in the 2022 budget resolution. This packet, if adopted by Congress when the resolution is adopted, could provide funds to multiple environmental projects, programs and initiatives, including ones operating in Carteret County or in which local commercial and recreational fishermen participate.
At least one coastal environmental nonprofit seems to support these proposed appropriations. N.C. Coastal Federation Executive Director Todd Miller said Sept. 14 in an email to the News-Times some of the proposed appropriations "are likely to end up helping to protect and restore the North Carolina coast."
Funds for the National Park Service should help our two national seashores at Cape Lookout and Cape Hatteras," Mr. Miller said. "and the additional coastal habitat restoration funds can be sought to help recover wetlands, submerged seagrasses and salt marshes that are vital to the productivity and health of our coastal estuaries for our fisheries."
Not everyone supports the proposed appropriations, however. N.C. Fisheries Association director of government relations Jerry Schill said in a strongly-worded email Oct. 9 to the News-Times he has no plans on reading, studying or lobbying for or against the proposed budget.
Mr. Schill said he was in Washington, D.C., Sept. 28 to work on labor issues that relate to commercial fishing. The NCFA is a nonprofit dedicated to promoting the state's seafood industry.
"It was a frustrating day because, well D.C. just plain sucks," Mr. Schill said. "The political environment there today is nothing like it used to be."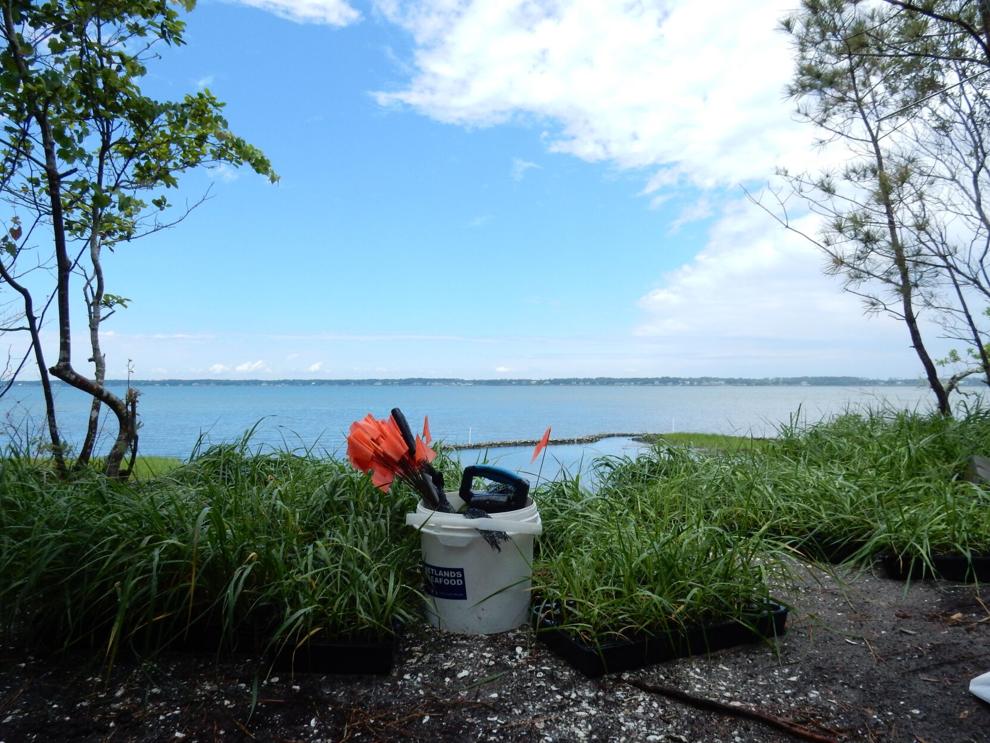 In regard to the proposed 2022-23 budget, Mr. Schill said legislators didn't seem to bother reading other budget proposals that were before them before taking action during his visit to Capitol Hill.
"Even if there are positives in the budget for commercial fishing, who in their right mind can justify such spending?" Mr. Schill asked.
Among the appropriations the committee proposes are:
$1.7 billion to the National Park Service Civilian Climate Corps for education and job training on public lands.
$115 million to the NPS for protection, resilience and restoration of public lands.
$9.5 billion to the National Oceanic and Atmospheric Administration for restoring marine, estuarine, coastal and Great Lakes habitats and for climate change adaptation.
$200 million to the National Oceanic and Atmospheric Admistration for fisheries data collections, including stock assessments.
$500 million to NOAA to upgrade its integrated ocean observing system, its shoreline mapping program and to develop various items related to sea level rise.
$50 million to NOAA to improve weather data collection and support services to reduce the effects of severe weather and sea level rise on the coast.
$150 million to NOAA for repairing and replacing piers, fisheries labs and lab facilities.
$75 million to NOAA for electronic fish monitoring and reporting.
$160 million to NOAA for preserving and protecting coastal access for water-dependent communities.
$98 million for constructing, maintaining and renovating national estuarine research reserves.
$2 million to NOAA for expanding its seafood monitoring program to include imported seafood.
Contact Mike Shutak at 252-723-7353, email mike@thenewstimes.com; or follow on Twitter at @mikesccnt.