CARTERET COUNTY — Strawberry fields in Carteret County opened about two weeks ago to public picking, and farmers say there are plenty of people taking advantage of what appears to be a bumper crop.
"This is the best crop we've ever had, and people are coming out in droves," Joe Merrell with Merrell Farms in Beaufort said Thursday.
Sherry Garner with Garner Farms in Newport, too, said it's been busy since their fields opened to the public.
"The berries look beautiful," she said. "We maybe have two to three weeks left for prime berry season, depending on the weather. I've been telling people, don't wait."
Alan Willis with Willis Farms in Newport agreed.
"We've had really good crowds," he said. "The berries are sweet and juicy. The difference this year is the berries all came on at once. I'd say we have another month of prime picking."
Sandra Simpson with Simpson Farms in Bettie, too, reported a good crop of berries.
"They're pretty berries," she said. "We usually have berries through the end of May."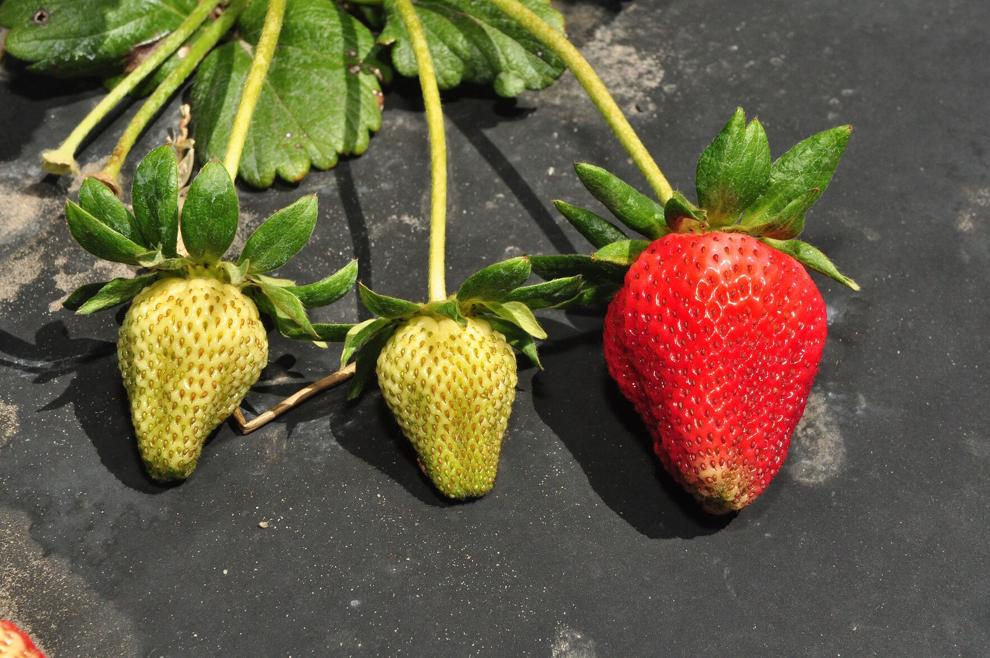 Simpson Farms is selling strawberries for $2.50 per pound if the public picks them and $3.50 per pound if the farm picks them.
The other three farmers have set their prices $2.50 per pound for pick-your-own, and $3.25 per pound for pre-picked berries.
All farms report they have hand-sanitizer available, and ask those picking maintain physical distance from those outside their party.
Individuals out picking berries in late April said they had been looking forward to the start of strawberry season.
"I like picking this time of year because the berries are the biggest," John Adler of Pine Knoll Shores said as he picked at Willis Farms.
According to the N.C. Strawberry Association, North Carolina is a leading producer of strawberries. The state ranks third in the nation in strawberry production, based on value of the crop harvested.
The value of the annual strawberry crop in North Carolina is $29.4 million, according to the U.S. Department of Agriculture.
One thing that distinguishes North Carolina is almost all of the fruit produced is sold for fresh markets within the state. That may include pick-your-own directly to consumers, at farm stands or at local supermarkets.
The top two states, California and Florida, primarily grow for shipping, according to N.C. Strawberry Association. Oregon, which leads North Carolina in total production but not in value of the crop, grows primarily for processing.
Contact Cheryl Burke at 252-726-7081, ext. 255; email Cheryl@thenewstimes.com; or follow on Twitter @cherylccnt.