PINE KNOLL SHORES — Local and state government representatives from Carteret County are opposing two bills before the General Assembly they think will impede municipalities from regulating property use.
The first, House Bill 496, the Property Owners' Rights/Tree Ordinances Act, is of particular interest to officials Pine Knoll Shores, a Tree City USA.
In addition to the arbor-related legislation, a second bill, House Bill 401, the Increase Housing Opportunities Act, has caught the eye of town, as well.
"I don't know many municipalities that will embraces this legislation," town planner Kevin Reed told the town's board of commissioners during a meeting April 14.
H.B. 496 is before the House Committee on Local Government, Land Use, Planning and Development, as of April 12, and H.B. 401 is before the same committee, as of March 25. However, its Senate counterpart, Senate Bill 349, is before the Senate Finance Committee, as of Monday.  
H.B. 401 would make a number of changes to what municipal governments can do to regulate development within their jurisdictions. Meanwhile, H.B. 496 will require county and municipal governments to get General Assembly approval to adopt ordinances regulating the removal of trees from private property within their jurisdictions.
Pine Knoll Shores already has exercised tree removal ordinances with state authorization, so Mayor John Brodman said this bill won't affect the town. However, he went on to say officials should watch the bill as it goes through the General Assembly.
Meanwhile, according to the language of H.B. 401, the bill would create "middle housing," a designation that encompasses duplexes, triplexes, quadplexes and townhouses. It would require local governments to allow middle housing in residential zones, including single-family zones. This requirement applies to areas served by local government water, wastewater, public water systems or wastewater collection/treatment works.
H.B. 401 also requires local governments to allow at least one accessory dwelling for single-family resident. These accessory dwellings may not be held to owner-occupancy, minimum parking or conditional-use zoning requirements.
The bill requires local governments to accept and process development permit applications deemed "substantially compliant." Minor omissions from the application aren't grounds for denial, and local regulations may not make permit applications conditional on applying for or receiving any state permits or vice versa.
Furthermore, H.B. 401 prohibits local governments from banning land uses, except for industrial uses, nuisance uses or uses that pose a serious threat to public health, safety or welfare. When creating conditional zoning districts, the bill prohibits local governments from downzoning property, allowing particular land uses only through conditional zoning or requiring conditional zoning to exceed square footage or unit thresholds.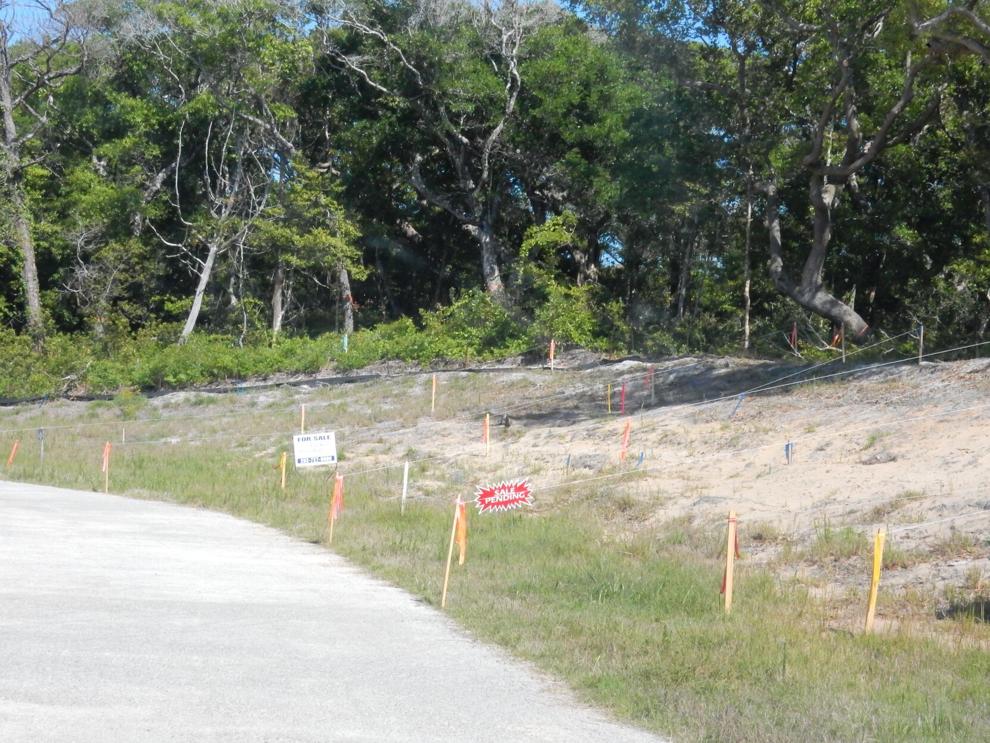 The bill also touches on legal disputes over land uses. If someone should appeal a given development project's permit on the grounds of hazardous traffic, the bill says a N.C. Department of Transportation traffic analysis will be considered conclusive evidence as to whether or not increased traffic from a project poses a danger to public safety.
During the April 14 Pine Knoll Shores board meeting, officials expressed opposition to H.B. 401.
"This is continued erosion at the state level of municipalities' (ability) to manager their own property," Mr. Reed said. Town manager Brian Kramer agreed.
"I expect there's going to be a huge fight over this," he said.
Another Bogue Banks municipal official, Atlantic Beach Mayor Trace Cooper, is also opposed to both bills. Mayor Cooper said in an email April 15 to the News-Times the bills would affect not only his town, but "pretty much every other municipality in the state."
"I feel strongly that planning and zoning decisions should be made by local governments, not state governments," Mr. Cooper said. "Municipal planning boards and town councils understand their towns much better than a lobbyist in Raleigh or a senator from another part of the state. The wants and needs of the citizens of Atlantic Beach are much different than the wants and needs of the citizens of Charlotte, but bills like these require these very different municipalities to be treated the same way."
He went on to say H.B. 401 is "thinly disguised as an affordable housing bill" when it would actually "turn every single-family neighborhood in North Carolina into a multi-family district."
"Higher density development is an effective way to fight sprawl and help with housing affordability," he said, "but the decision on where high density development should occur is best left to local governments."
Meanwhile, on the mainland, Newport town manager Bryan Chadwick said town officials there are planning to send a letter to Carteret County's state representatives, Republicans Rep. Pat McElraft and Sen. Norman Sanderson, opposing H.B. 401 and its Senate counterpart. He also said the Newport Town Council will receive a draft resolution at the regular council meeting Thursday, May 13.
"We don't feel these proposed bills are in the best interest of Newport or Carteret County," Mr. Chadwick said. "They take away local control from deciding what's best for its community."
At least one of the legislators agrees with the opposition to the bills. Rep. McElraft said in an email April 18 to the News-Times she and the N.C. League of Municipalities are opposed to the bills as they're written.
"I think zoning definitely needs to be left up to the individual towns," she said. "We have towns that are tree cities and this would take away the duly elected commissioners' authority to know what's right for their area."
Rep. McElraft said she wants to protect property rights and understands some municipal governments abuse those rights. However, she doesn't think this legislation solves the problems at hand.
"Affordable housing is important," she said. "but the way it's accomplished should be done through local debate and ordinance public hearings."
Contact Mike Shutak at 252-723-7353, email mike@thenewstimes.com; or follow on Twitter at @mikesccnt.