BEAUFORT — The County Board of Education approved $3.77 million in budget amendments to a spending plan designed to address impacts of the COVID-19 pandemic on the school system.
Much of the money from the updated federal Elementary and Secondary School Emergency Relief Stabilization (ESSERS) plan will be used to provide additional mental health services to students.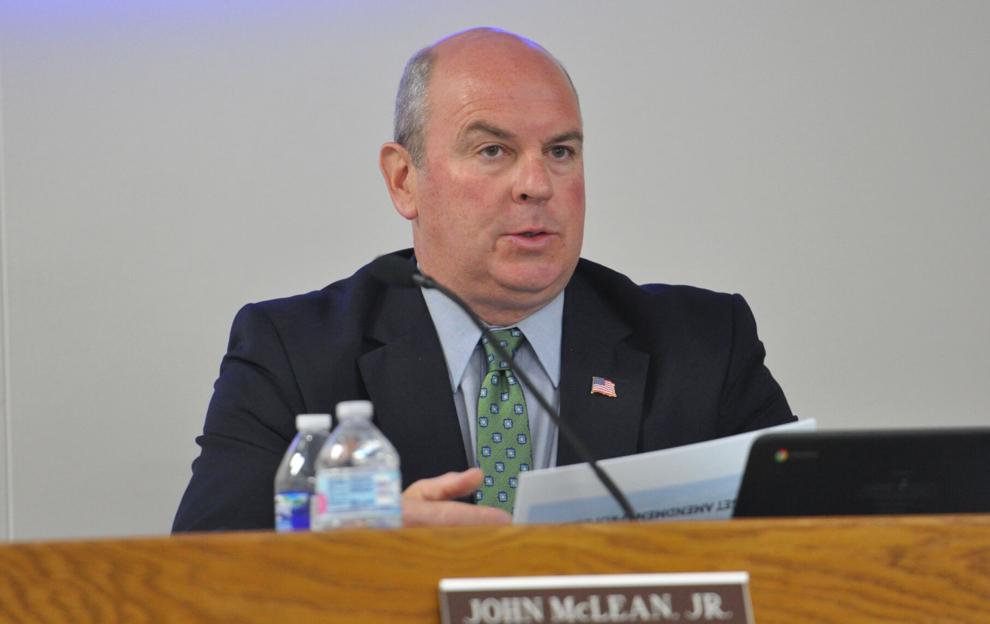 "The biggest request I've heard from administrators and teachers is the need for more behavioral support and counselors," Superintendent Dr. Rob Jackson said. 
The board approved the amendments by a 5-1 vote Monday during its meeting in the school system's central services office on Safrit Drive.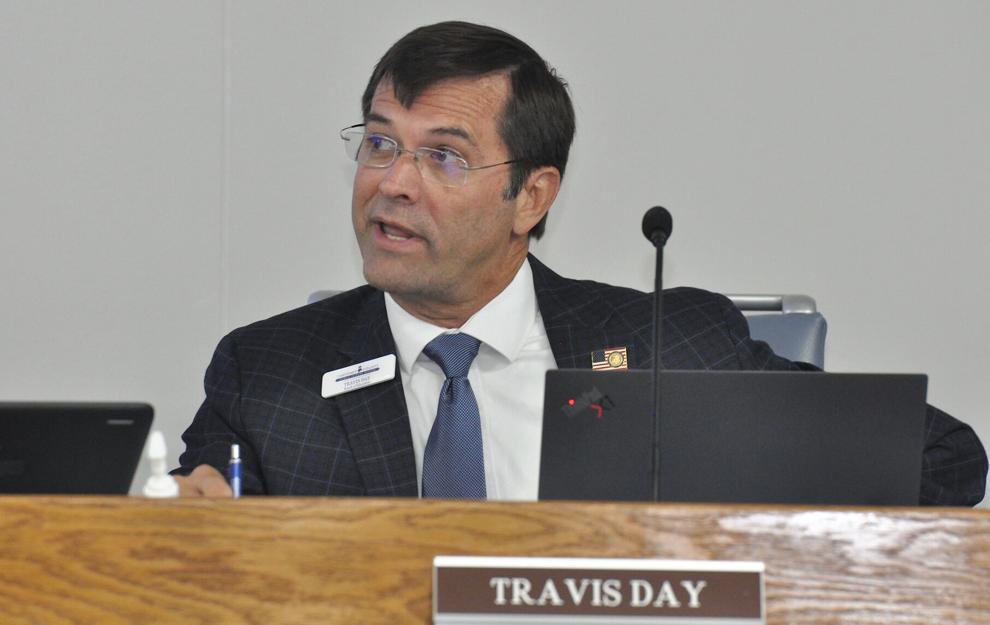 Travis Day cast the opposing vote, saying he wanted more of the funds to be used to address cost overruns on school bond projects. Board member Brittany Wheatly did not attend the meeting.
The school system has received $21.58 million in ESSERS funds since 2021. The money has come in three waves, known as ESSERS I, II and III.
Of the funds received, $9.7 million has been spent, leaving about $11.8 million in unspent dollars. All money must be spent by June 30, 2024.
Much of the $1.57 million from the first wave of allocations (ESSERS I) was spent on personal protective equipment, additional school nurses and digital resources. That money must be spent by June 30.
A second pot of ESSERS II money totaling $6.1 million must be spent by June 30, 2023, with the third allotment of $13.8 million in ESSERS III funds spent by June 30, 2024.
There is a long list of allowable expenditures for ESSERS II and III funds, including facility and HVAC repairs to minimize the spread of the virus, purchase of technology equipment, additional mental health services and additional instructors and resources to address remediation needs of students.
The school system has spent much of the money so far on the purchase of Chromebooks, laptops and technology equipment, additional school nurses, teacher assistants, behavioral support specialists, exceptional children's teachers, a six-week summer learning program, employee supplements and math curriculum.
Originally the school system had planned to spend about $4 million to establish a virtual academy, but that money is now being reallocated to other needs after deciding to not offer the virtual program.
Jody McClenny, the school system's chief academic officer, said she and other administrators developed the amended spending plan based on needs assessments of principals, teachers and administrators.
Board member John McLean, as did Kathryn Smith Chadwick and Clark Jenkins, agreed the top priority should be student mental health needs.
"I've heard from parents that their main concern is addressing behavioral and mental health issues in the schools," Mr. McLean said.
Mr. Day, however, said due to the rising cost of construction materials he preferred to see more money used to offset costs of construction and renovation projects earmarked after the passage of a $42 million bond referendum in November 2020.
"I'd love to see all of the ESSERS money go to bond projects," Mr. Day said.
Dr. Jackson countered that he's trying to spread ESSERS money to address multiple needs of the district based on input from his administrators and staff. He listed several concerns he's heard from staff, with the biggest being the need for more mental health services.
In addition, he said there has been a significant influx of Hispanic speaking students this year, and there was a need for at least one more multilingual instructor to work with that population. He also wanted additional resources to help address learning loss during the pandemic.
Now that the board has approved the amended plan, it will be forwarded to the N.C. Department of Public Instruction, which also must approve it prior to allowing the funds to be spent.
As for the $3.77 million spending plan approved Monday, the funds will be used to:
Hire six school-based counselors for the 2022-23 and 2023-24 school years at a cost of $840,000. This will bring the school system to the national average of one counselor per 250 students.

Hire two regional-based support specialists to support students' mental health needs at schools for the 2022-23 and 2023-24 school years at a cost of $267,600.

Hire six instructional coaches for the 2022-23 and 2023-24 school years at a cost of $840,000.

Hire one multilingual teacher position to assist with the additional influx of 52 multilingual students during the 2021-22 academic year at a cost of $140,000.

Hire one reading specialist and instructional technology facilitator position for Atlantic Elementary School at a cost of $140,000 for the 2022-23 and 2023-24 school years.

Provide Science of Reading support to train all pre-K through fifth-grade staff at a one-time cost of $100,000.

Provide a middle school math core curriculum resource that addresses multiple tiers of instructional need at a one-time cost of $123,426.

HVAC upgrades to improve air quality in schools at a one-time cost of $1.3 million.
Contact Cheryl Burke at 252-726-7081, ext. 255; email Cheryl@thenewstimes.com; or follow on Twitter @cherylccnt.