MOREHEAD CITY — Students wanting to pursue a truck driver training program at Carteret Community College but wondering if they can afford it will soon be able to get financial aid thanks to a donation from the family of a late commercial truck driver.
Dr. Michelle and Chris Bass of Nashville donated $10,500 to the CCC Foundation on Tuesday to establish the Isaac Blaine Smith Commercial Driver's License Scholarship Endowment.
Dr. Bass said she wanted to establish the scholarship in memory of her late uncle, Isaac Blaine Smith, who was a truck driver.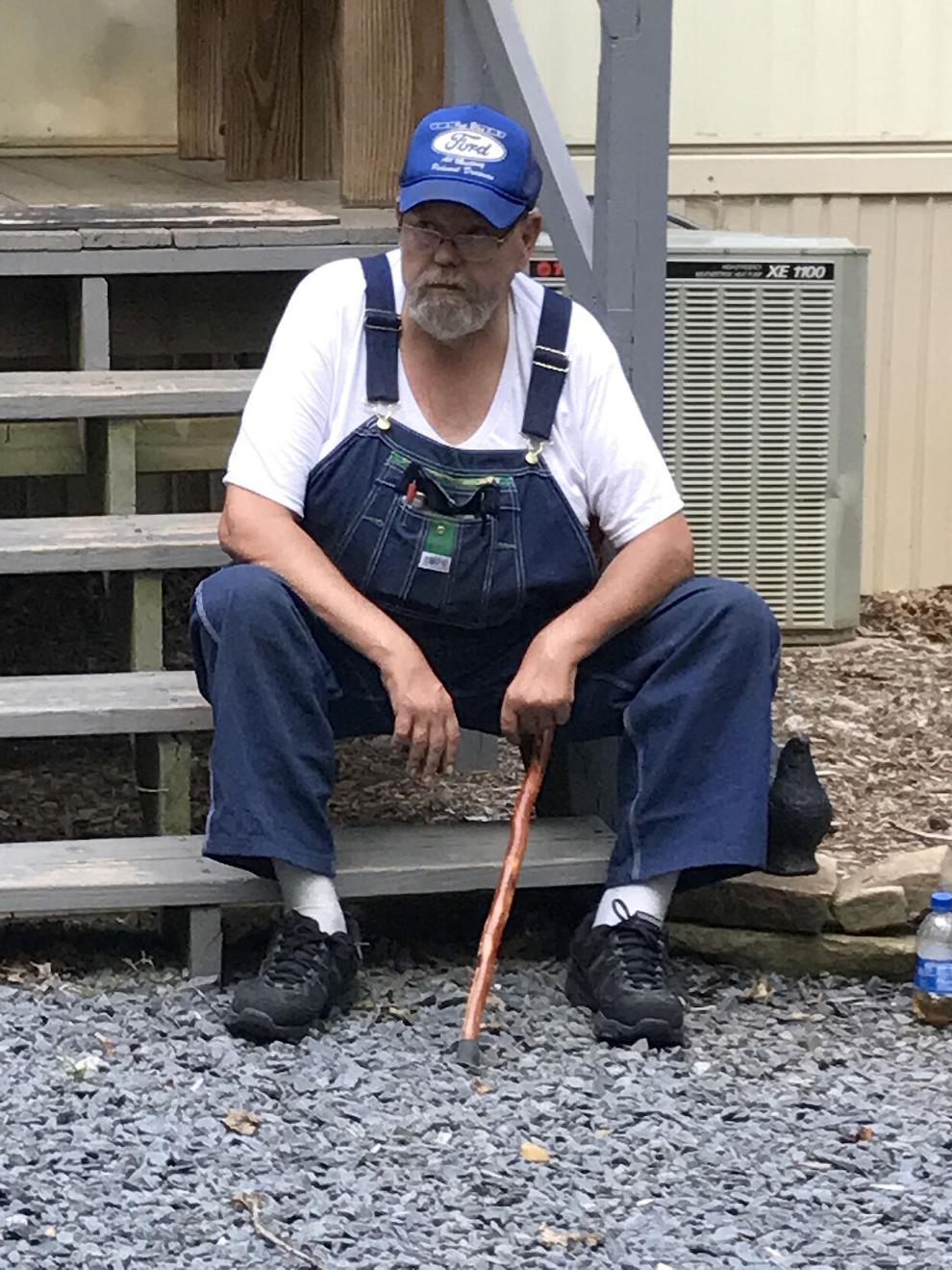 "Uncle Blaine was a truck driver all of his life and loved it," she said. "Jan. 22 will be the first anniversary of his death and we were looking for a way to keep his memory alive. We have a summer home in in the county and we would see the (CCC) tractor-trailer parked in front of the college advertising the CDL program when we drove by."
After Mr. Smith died, Dr. Bass said memories of seeing the tractor-trailer parked in front of CCC would come to mind.
"I thought, what a neat way to remember Uncle Blaine and help students pursue their dream of driving a truck," she said. "Uncle Blaine always loved his job and the lifelong friends he made. My prayer is that students will hopefully choose this career and make friends for life like Uncle Blaine did."
Dr. Bass added that her uncle drove almost a million miles before he was forced to retire due to a disability. His truck driver nickname was "Running Empty."
College officials said the scholarship will support CCC students enrolled in the Commercial Driver's License program and who are residents of North Carolina.
CCC director of workplace training Rick McCormac said, "It's a very special gesture on Dr. Bass' part to remember her uncle. Also, the money will open the door to the opportunity of a life-changing career with great pay and benefits for those who receive the scholarship."
Since the college's CDL licensure program started in 2016, enrollment has continued to increase. The program started as a partnership with Craven Community College, with costs and revenues shared between the two institutions. Craven provided the trucks and paid for the fuel costs.
The problem for CCC was that it could only offer two evening/weekend classes per year. That all changed prior to the start of the 2020 fall semester when Jason Wordsworth, president of PKS LLC, Ryder Trucks and Country Club of the Crystal Coast, donated a tractor-trailer to Carteret Community College. The college then started its own program, which has proven so successful that CCC had to later purchase a second, used tractor-trailer to meet the demand.
In 2021, the program graduated 43 students, compared to 10 in 2019 and 23 in 2020. Enrollment for the 2022 spring semester is still underway, but Mr. McCormac said, so far, about 24 people have signed up. The first class starts on Monday, Jan. 24.
With the nation's ongoing truck driver shortage, Mr. McCormac said the college is helping fill the void.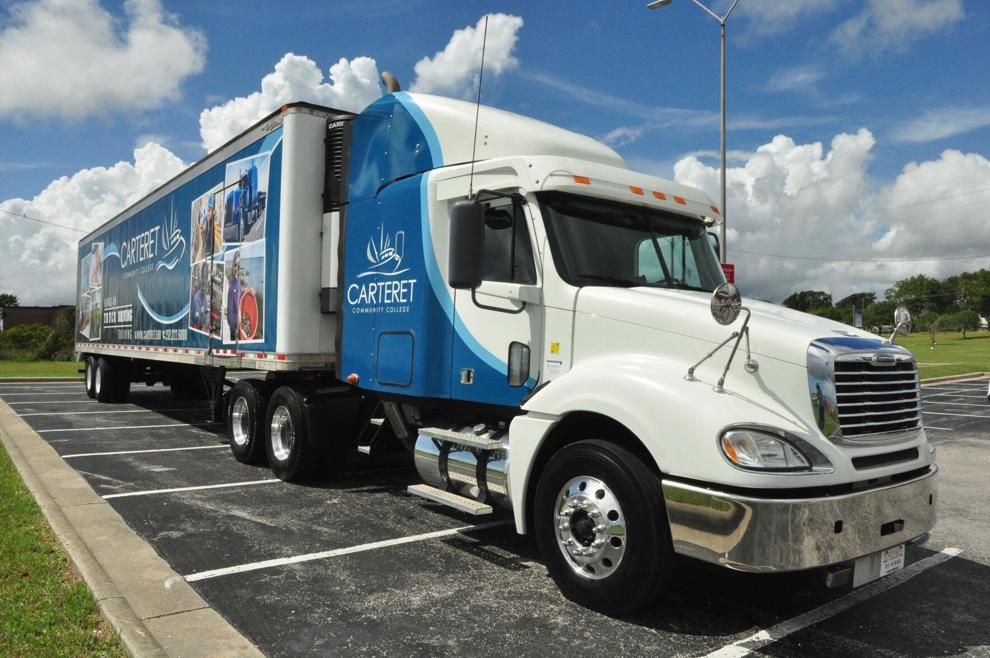 "The American Trucking Association has reported the trucking industry will need to hire roughly 1.1 million new drivers in the next decade, or about 110,000 drivers per year, to keep up with the current industry demand," he said. "Graduates of Carteret Community College's truck driver training program are in a unique position to help meet this need thanks to the high-quality training our college offers."
Mr. McCormac added that students completing the program have already hit the road with good paying jobs.
"Our students have gone on to drive for national, over-the-road trucking companies to include Britton, Schneider, Western Express, JR Schugal, McElroy and TMC," he said. "These companies routinely visit our class to recruit students. Additionally, other graduates choose to stay close to home and have obtained employment with oil companies, manufacturing concerns and construction firms."
Those interested in more information regarding the college's CDL program or financial assistance can contact Mr. McCormac at 252-222-6203 or mccormacr@carteret.edu.
Contact Cheryl Burke at 252-726-7081, ext. 255; email Cheryl@thenewstimes.com; or follow on Twitter @cherylccnt.