ATLANTIC BEACH — Developers are ready to start hashing out the details of eight duplexes to replace the former Showboat Motel along Atlantic Beach Causeway.
The town council and planning board met for a joint session Tuesday in the town hall meeting room on West Fort Macon Road. During the meeting, the board and council received the major site plan proposal from Showboat Investments LLC for the site of the former motel, located on the combined lots at 614, 702 and 710 Atlantic Beach Causeway.
After review, the council unanimously approved the proposal.
Town planner Michelle Eitner said developers are proposing an eight-duplex development, landscaping, a service road and a section of sidewalk along the causeway side of the property.
"We have minimal detail right now," Ms. Eitner said. "Tonight, were looking at the idea of this redevelopment."
The next step in the process will be for developers to present the town with a detailed plan, along with state permits.
While no public comments were made in person or submitted for the Tuesday public hearing, Mayor Trace Cooper said public opinion in the past has been very favorable toward getting rid of the dilapidated motel.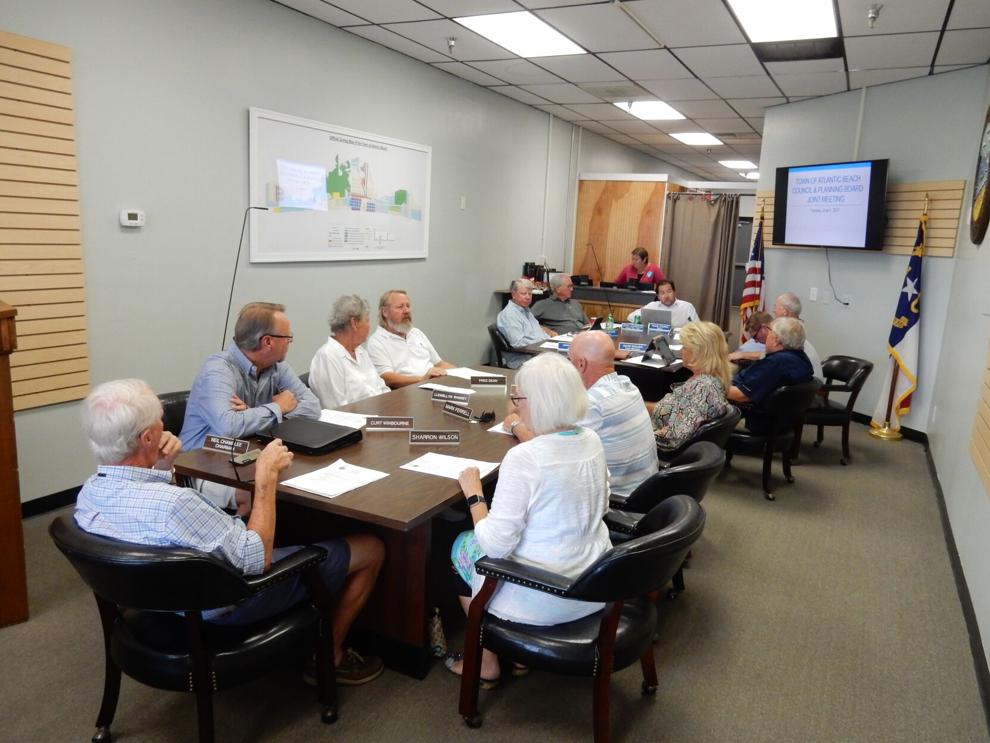 "The public comments I've received over the last few years are 'please do something with it,'" Mayor Cooper said.
At previous public meetings, council members have voiced their concerns about the appearance of the long-disused building, some referring to it as an "eyesore."
Showboat Investments LLC registered agent Scott McLaughlin said Tuesday he's thinks it's great the council approved the general concept for the development.
"We're looking forward to making the entrance to the island more appealing to residents and visitors," he said.
In other news at Tuesday's meeting, the planning board unanimously recommended the council approve amendments to the unified development ordinance to comply with N.C. General Statute 160D. These amendments will go to the council at its regular meeting Monday, June 28.
Ms. Eitner said said the changes are required by the state by Thursday, July 1.
"What we're looking at isn't too arduous," she said. "We've got statutory references, updates to provisions and definitions."
Contact Mike Shutak at 252-723-7353, email mike@thenewstimes.com; or follow on Twitter at @mikesccnt.