MOREHEAD CITY — Nearly one year since school campuses were closed due to the coronavirus pandemic, more than 300 Carteret County educators and other personnel received their first dose of COVID-19 vaccine Friday during a clinic at Kmart.
It's been a long road for teachers and school employees, who have switched from virtual learning to in-person instruction and everything in between — all without being vaccinated.
With elementary schools teaching students in person five days a week, and middle and high schools preparing to transition from two days to four days a week in person, those getting shots Friday during a teacher workday said they were happy to finally receive them.
"I've had to quarantine twice, but I have not tested positive," Down East Middle School teacher Lindsey Fodrie said as she received her first dose of the Moderna vaccine. "I'm very happy to be here because now everyone in my family has been vaccinated."
Ms. Fodrie added that she is excited the County Board of Education voted Thursday to allow middle schools and high schools to transition from Plan B, a hybrid model of two days in class and three days virtual, to Plan A, four days a week in person, with Wednesday a remote-learning day.
High school students report on Plan A Monday, March 22, with middle schools starting Monday, March 29.
West Carteret High School guidance counselor and basketball coach Robert Lancaster said, he, too was glad to get vaccinated and see students return to more in-person instruction.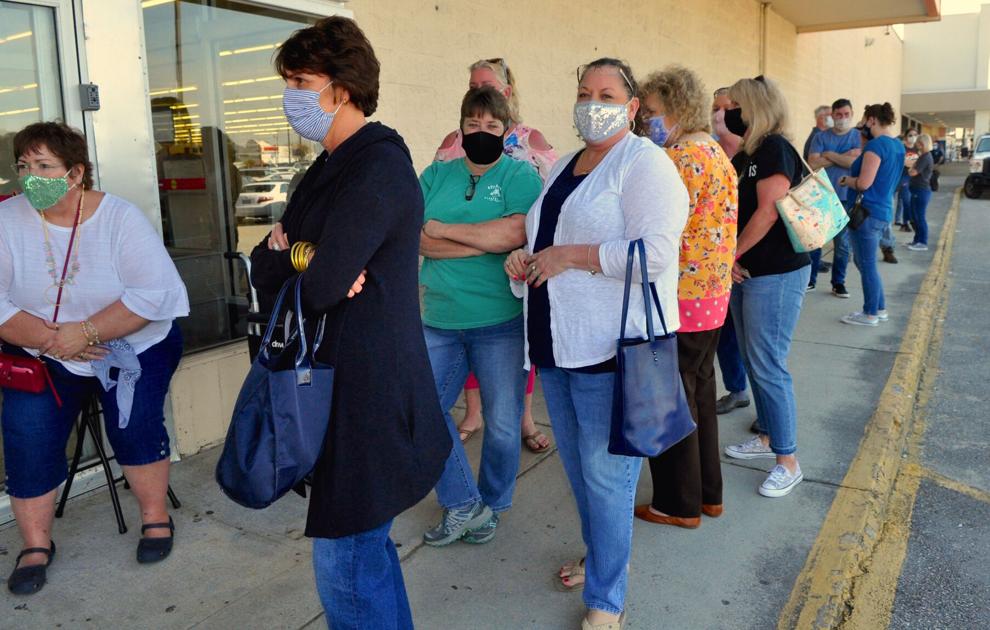 "West Carteret is well prepared. We've been ahead of the game and trying to get kids back in the classrooms. Teachers have already measured out their classrooms and with our schedule we should be able to keep students socially distanced 6 feet," he said. "Kids need to be back in school. I think you'll see grades begin to rise and I think from a social perspective, students will be happy. Kids say they miss being school. We're ready for them to come back. We have been for a while."
Beaufort Elementary School media coordinator Amy Wilson was also upbeat as she bared her arm for her first shot.
"I am feeling this sense of relief, community and strength, like we are starting to return to normal," she said.
Bogue Sound Elementary kindergarten teacher Morgan Shaffer agreed.
"It feels really nice," she said. "I've been virtual all year, but I'm doing this for them (students). I want them to feel safe when we all come back together."
Morehead City Elementary School fifth-grade teacher Lynn Cohen said, "I feel really great. We've been face-to-face teaching all year so this is just another comfort."
Occupational therapist Kathy Steele, who serves Broad Creek Middle, Croatan High, Bogue Sound Elementary and Newport Elementary schools, said she was glad to get the extra protection of the vaccine and was also glad to see schools start back on a similar schedule.
"With the elementary schools on a different schedule from the middle and high schools, it's been difficult to schedule times with my students," she said.
Superintendent Dr. Rob Jackson thanked the county for hosting the special clinic for educators.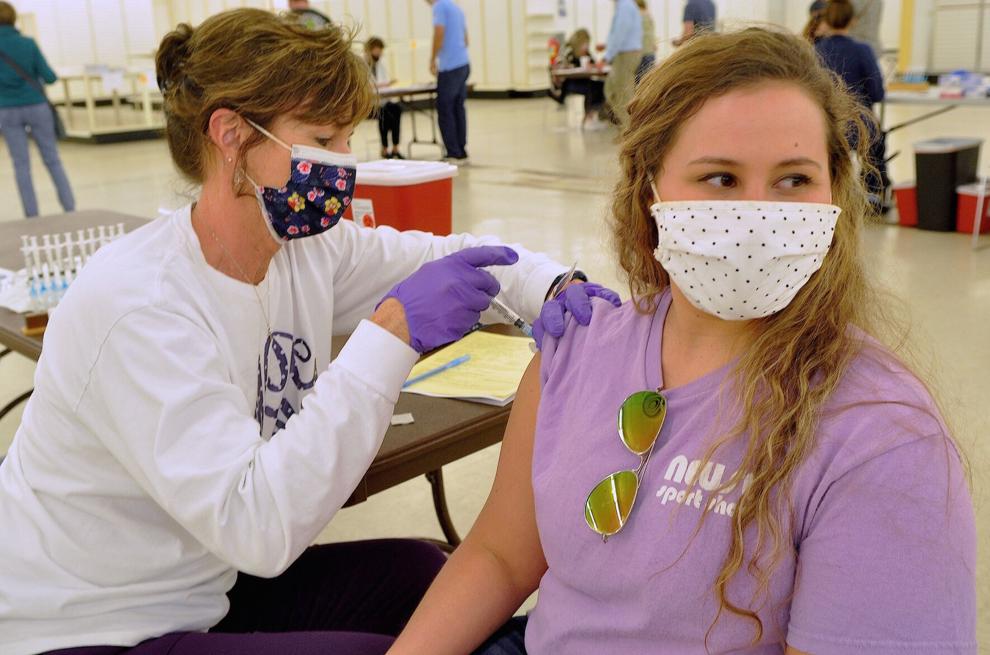 "I am so grateful to the Carteret County Health Department, Stephen Rea (Emergency Services director) and to the county," he said. "To see our teachers and staff here laughing is so rewarding. We are all excited this day is here."
Dr. Jackson added that he feels confident middle and high schools can re-open safely.
"I am extremely confident in our ability to keep students and staff safe because we've been doing it in elementary schools all year and the teachers and staff haven't had their vaccines," he said.
Dr. Jackson added that schools are seeing the number of COVID-19 cases continue to drop, which was confirmed by the school system's weekly report Friday showing no new positive cases of COVID-19 connected to school the week of March 5-11.
He cautioned parents, students and employees should continue to follow safety protocols, especially when students and staff are on spring break, which is the first week of April.
"We'll encourage our families to continue to use the 3Ws (wear a mask, wash your hands and wait six feet) over spring break so that we can keep our kids together in school the remainder of the year," he said.
On top of the 320 school staff receiving vaccines Friday, at least an additional 200 have received them, as well, the superintendent reported. Once educators have received their second dose, they are being asked to present their vaccination card to their school's nurse.
There are 1,045 total employees in the Carteret County school system.
Mr. Rea, who was on hand welcoming educators and even administering vaccines, said it was rewarding to host the special clinic.
"It's wonderful," he said. "We're getting back to a new normal. We're getting people and students safely back in schools and on a regular schedule. I think that's great."
Since teachers received the Moderna vaccine, they return in four weeks for their second and final dose.
Contact Cheryl Burke at 252-726-7081, ext. 255; email Cheryl@thenewstimes.com; or follow on Twitter @cherylccnt.