BEAUFORT — NASA aerospace engineer Dr. David Way has helped land two rovers, Curiosity and Perseverance, on Mars and plans to participate in future missions, one possibly to Venus.
The Beaufort native has traveled an impressive road to put those feathers in his cap, but in a telephone interview Wednesday the 51-year-old said his love for the solar system started in his hometown, thanks to another late resident who also had a fascination with space exploration.
"Without a doubt I was inspired by Michael Smith. I was a junior in high school when the Challenger accident happened and at that time I was trying to figure out what I was going to do after high school. That solidified my decision to go to the U.S. Naval Academy," Dr. Way said. "I had always been interested in space aeronautics. I wanted to pick up the baton that he had left and carry it on in some respects."
Capt. Smith, also a Beaufort native, was the pilot of the fated shuttle Challenger, which exploded 1 minute and 13 seconds into its launch over Cape Canaveral, Fla., Jan. 28, 1986.
Dr. Way added that he and his family remain good friends with the Smith family, of which many still reside in Beaufort.
The NASA engineer shared some of his experiences on the Perseverance project with Carteret Community College students and others during a Zoom lecture Tuesday set up by the CCC Foundation.
Like the late Challenger pilot, Dr. Way learned to fly at the Beaufort airport, now Michael J. Smith Field Airport. However, Dr. Way's path took a different direction when he entered the U.S. Naval Academy after graduating from East Carteret High School in 1987.
"I learned to fly at the airfield while I was in college and I didn't get the opportunity to be a pilot like Michael Smith at the Naval Academy. I chose nuclear-powered submarines, so I went in the opposite direction. I learned a lot during that time and when I got out of the Navy, I decided to go to grad school at Georgia Tech and major in aeronautical engineering."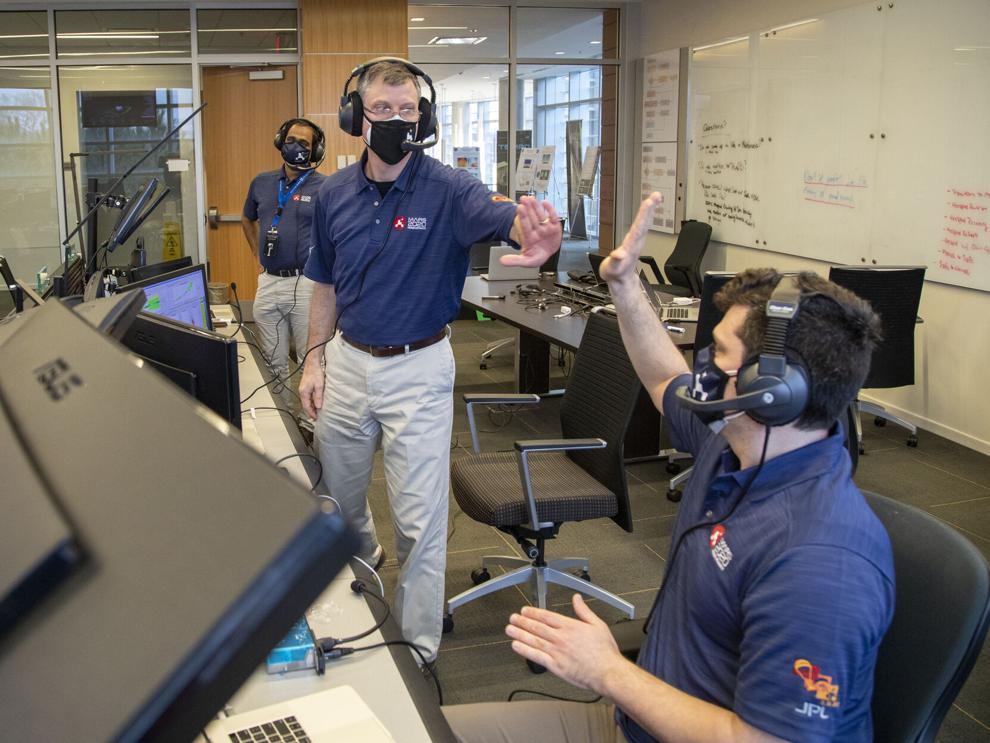 It was while pursuing his Ph.D. in aeronautical engineering he started summer internships with NASA. His outstanding work immediately landed him a job after college with NASA at Langley Research Center in Hampton, Va., where he has now worked as an aerospace engineer for 20 years.
"My specialty is flight mechanics and simulation," he said, adding that he worked with the entry and descent landing team on the Perseverance project.
It seemed Dr. Way was destined to assist with travel to Mars as his first job assignment with NASA in 2001 was to help with design on the Curiosity, the land rover that launched in November 2011 and landed on Mars in August 2012.
He was then asked to lead the flight mechanics and simulation team at Langley Research Center on the Perseverance project. That rover launched in July 2020 and landed Feb. 18 on Mars.
He and his team worked on the design for each of the rovers for many years.
"I worked on the Perseverance project for eight years just for the seven minutes it took to land it," he said. "I wouldn't trade one minute of all that work."
He would, however, trade how the coronavirus pandemic impacted NASA's work during the Perseverance project.
"That was the perfect name for the project," he said. "Because of the pandemic, we couldn't come together physically as a team. We completed much of the work in our homes. It was difficult after being together as a team for so long to not be able to watch the landing as an entire team."
He explained the missions of the two Mars rovers are related, yet different.
"The Curiosity was sent to see if there is evidence that the planet had been inhabitable and the Perseverance is after seeking signs of ancient life," he said.
Both rovers continue to collect data and samples, and Dr. Way said NASA is working toward the next mission of sending a space craft to retrieve and bring the collected samples back to earth.
"The next thing is to go and get those samples," he said. "Right now they are planning that launch for 2026 and hoping they will arrive back at earth in the early 30's."
Dr. Way said his team would soon be meeting to discuss possible future missions, one of which is sending a spacecraft to explore Venus. Another option being considered is sending a quadcopter to Titan, one of Saturn's moons.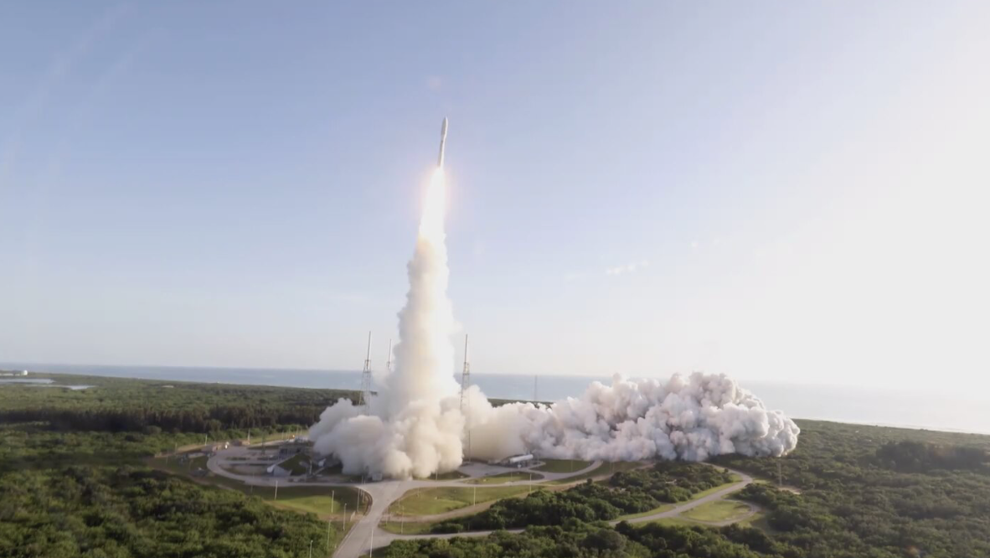 The seasoned NASA engineer admitted when he was a child, he never dreamt he would be helping land craft on other planets. He just knew he had an interest in space, math and science, which gradually led him to hone in on his profession.
"I want to encourage young people to dream and dream big," he said. "For those interested in space, my advice is to keep studying those STEM (science, technology, engineering and math) fields and keep working at it. It takes a lot of people to pull off landing a spacecraft. It takes a lot of different engineers, scientists, technicians and media relations. It's just not nerdy engineers. It's the people that make the mission, not just the technology."
Dr. Way said one day he would like to visit with county students and share his experiences to inspire the next generation of space explorers.
"I enjoy talking with students," he said. "I have a special interest in getting girls in middle school interested in STEM. I have three daughters of my own, and one son, so I guess it's kind of personal with me."
Dr. Way and his wife Danielle reside in Yorktown, Va., with their four children, Megan, 12, Joshua, 16, Caroline, 18, and Lillian, 20.
His parents, Dr. Brady and Shirley Way, live in Beaufort.
Shirley Way, former chairperson of the Carteret County Board of Education, said in a telephone interview Tuesday she is proud of her son.
"I feel like we as a family have lived these missions with our son," she said. "We've always supported our kids in whatever they do."
The younger Dr. Way said he couldn't have gotten where he is today without the support of his family.
"I thank my wife, kids and my family for all their support," he said. "When you do something like what I do, it's hard to not constantly be thinking about it. They've put up with a lot and I know I couldn't do it without them."
CORRECTION: This article was updated at 10:42 a.m. Tuesday, June 1, 2021, to correct David Way's courtesy title to Dr.
Contact Cheryl Burke at 252-726-7081, ext. 255; email Cheryl@thenewstimes.com; or follow on Twitter @cherylccnt.