NEWPORT — A tractor-trailer and a van crashed about 10:30 a.m. Tuesday on Highway 24 near Gull Harbor Drive, sending one person to Carteret Health Care and snarling traffic for several hours throughout parts of western Carteret County. 
At 2:30 p.m., Highway Patrolman Rob Melby from the agency's Morehead City office said the injured driver of the van was 19-year-old Ashely Parker of Newport, who was charged with an unsafe lane change violation.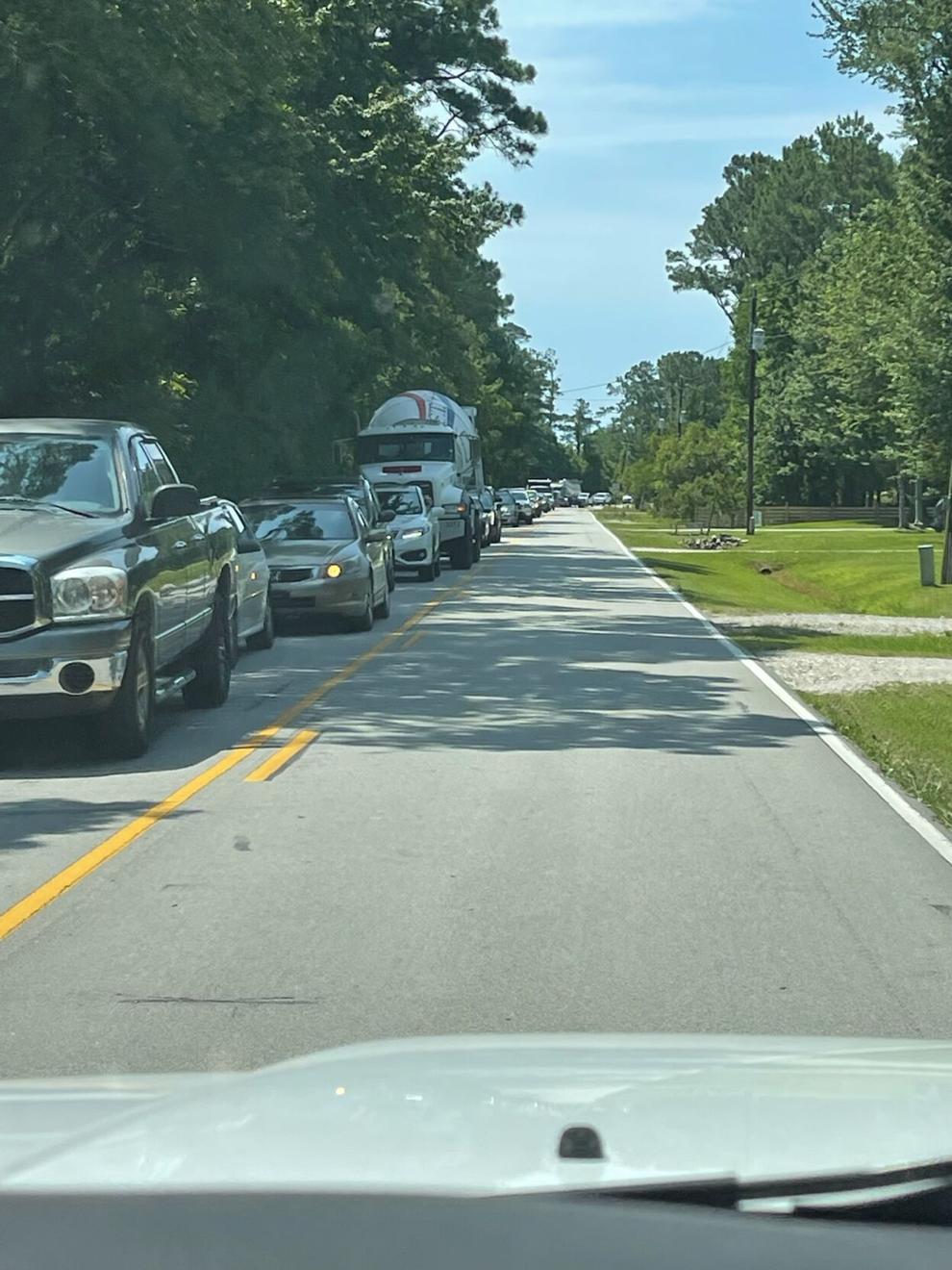 The driver of the tractor-trailer was Laura Ausley of Dunn, the trooper said.
Trooper Melby said the driver of the tractor-trailer apparently didn't see Ms. Parker changing lanes, and the result was kind of like "bumper cars."
The van flipped several times, the trooper said, but Ms. Parker was not seriously injured, just banged up and bruised. "She was lucky," he said.
Initially, both westbound lanes of traffic on the busy highway were shut down. Traffic was routed onto McCabe Road, then to Highway 70, then back to Highway 24 via Hibbs Road.
Traffic on Highway 24 was backed up for miles, as was traffic on two-lane McCabe Road. Traffic also was snarled on Highway 70 for miles, as motorists taking the detour had to wait long periods of time for a left turn at the traffic light off the major highway onto Hibbs Road.
By 1 p.m. traffic was flowing but still heavy.