MOREHEAD CITY — In an effort to curb the potential spread of the coronavirus, Carteret Community College plans to switch some of its in-person classes to virtual following Thanksgiving break to finish out the fall semester.
"As we head into the holiday season, with many staff, faculty and students hosting out of town guests or traveling, the college is being proactive in our plans to reduce the risk of COVID-19 contact spread," a notice from administrators to students states. "Following the Thanksgiving break, General Education courses and selected applied and health sciences classes will conclude the semester online. This will reduce the on-campus population and lessen the risk of exposure."
The notice goes on to say that areas like student services, the library and the Mentoring, Advising and Planning for Success center will remain fully staffed and open to serve students.
The fall semester ends Thursday, Dec. 17, with the spring semester starting Wednesday, Jan. 6.
CCC Vice President Dr. Maggie Brown said each faculty member is making the decision on how classes will be held after consulting with their division chairpersons and deans.
"Different classes are doing different things after Thanksgiving," Dr. Brown said. "The goal is to reduce as much traffic as possible after Thanksgiving, but not all classes will complete online."
Dr. Brown added that CCC plans to start on regular schedule for the spring semester and "will respond to each situation as it arises, much as we are doing now."
The college has reported 11 confirmed cases of COVID-19 since the campus opened in August for the fall semester. As of Monday, only two of those cases were active.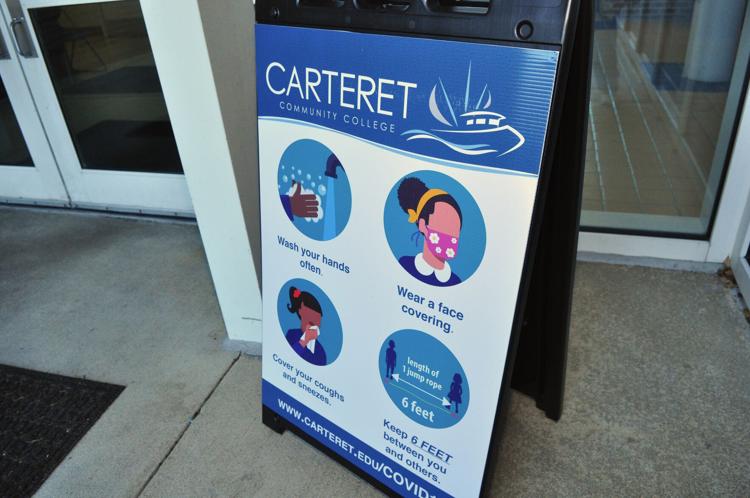 CCC Student Government Association President Pressley Kellum said Tuesday she agreed with the college's decision.
"With the holidays approaching soon and the expected traveling between many different students and states this is our safest route," she said. "With the ability to still have class through many different programs and to still be able to interact with my peers and professors, I personally think that moving the majority of our classes online will be the most efficient way to protect our staff, faculty and students. This will also better ensure the possibility of having more seated classes this spring semester."
Ms. Kellum further commended the college for their efforts to keep students safe since opening for the fall semester.
"Covid-19 has been one of the most challenging events worldwide. I feel like our campus has done a great job of maintaining and navigating through it," she said. "We have set up many precautionary measures and we have kept our campus aware of this pandemic with the few simple steps to help maintain social distancing, wearing masks and limiting the times we congregate into groups."
CCC radiography technology student Kelsie Brown said she agrees with the college's decision, too, although her program will continue to meet in person for labs following the Thanksgiving break.
"Our program requires a lot of hands-on stuff and it would be difficult to do that virtually," Ms. Brown said.
CCC radiography technology program chairperson Elaine Postawa said her classes would continue COVID-19 safety protocols of wearing masks, social distancing and meeting in smaller groups.
"We may be able to do the lecture part online, but we need to keep going for the hands-on labs," she said Wednesday. "We only have half of the students coming at a time so we are at half capacity in the class to maintain social distancing. There's only so much you can do virtually."
Contact Cheryl Burke at 252-726-7081, ext. 255; email Cheryl@thenewstimes.com; or follow on Twitter @cherylccnt.